The Cigar Industry Centric Podcast. Live 10pm Eastern / 7 pm Pacific.
EPISODE 3: Danny Vazquez Barocoa Cigar Company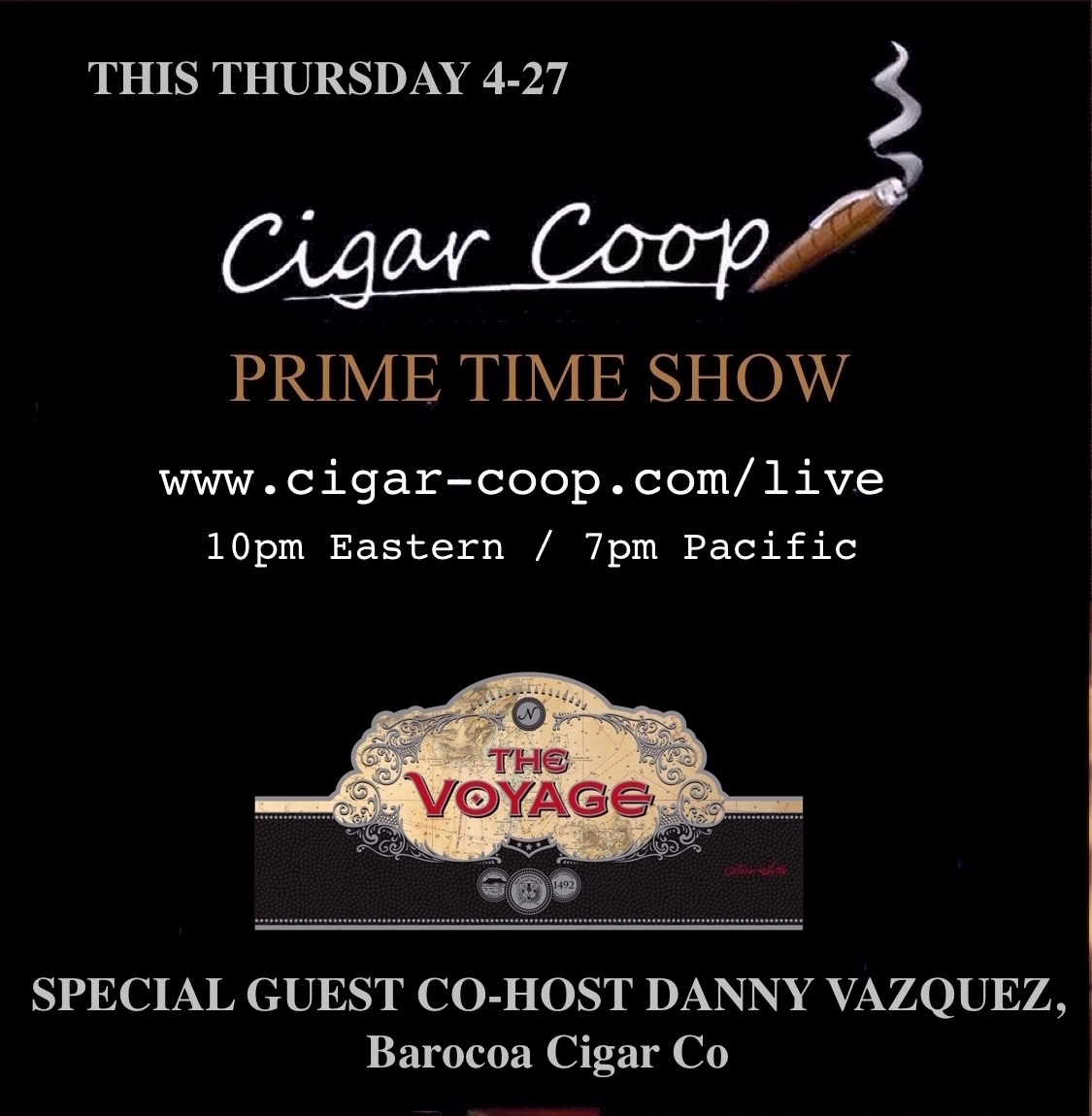 This week Danny Vazquez, Owner of Barocoa Cigar Company is our special guest co-host. We catch up with Danny on things happening with his company and his line, The Voyage.  On our Debonaire Ideal segment we talk "Retro" and bring back memories of things from yesterday. Finally in the Deliberation segment, Danny and I get a (imaginary) chance to lead the charge against the FDA. Find out what we would do in our first days in that position.
Be on this page for all of the live action and participate in the chat below. 10pm Eastern / 7pm Pacific!