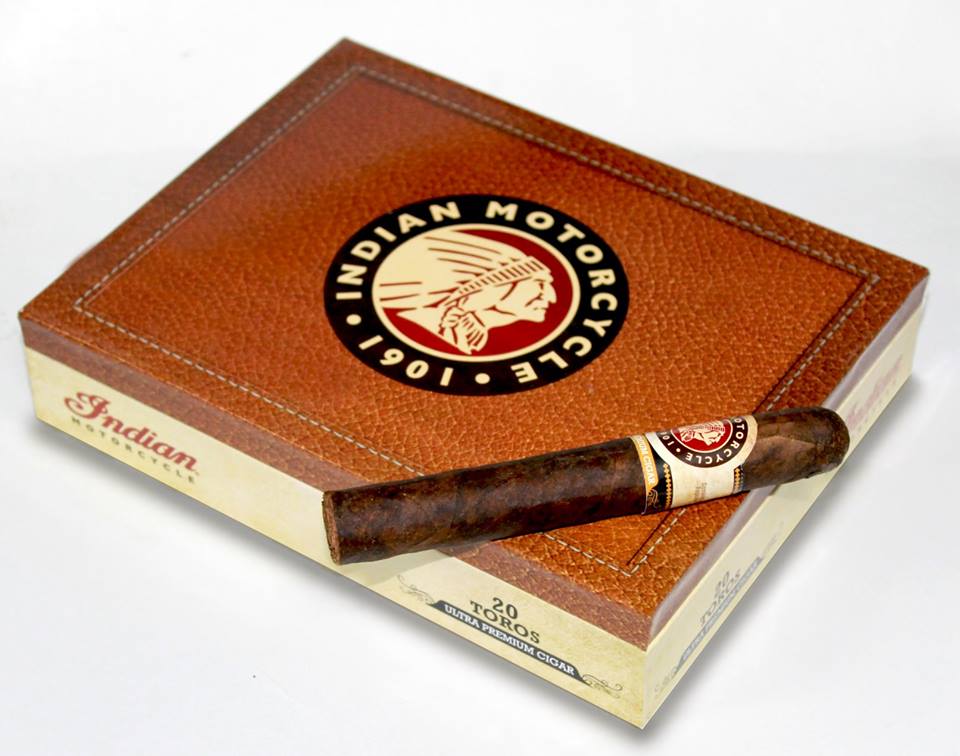 When Phil Zanghi announced he was reacquiring the Indian Tabac trademark, he had plans other than re-launching the Indian Tabac line under Debonaire Cigars. Instead, he has opted to create a whole new brand of ultra-premium cigars known as Indian Motorcycle Ultra Premium Cigars. With the 2015 IPCPR Trade Show approaching, Zanghi has recently showcased packaging for this new line of cigars.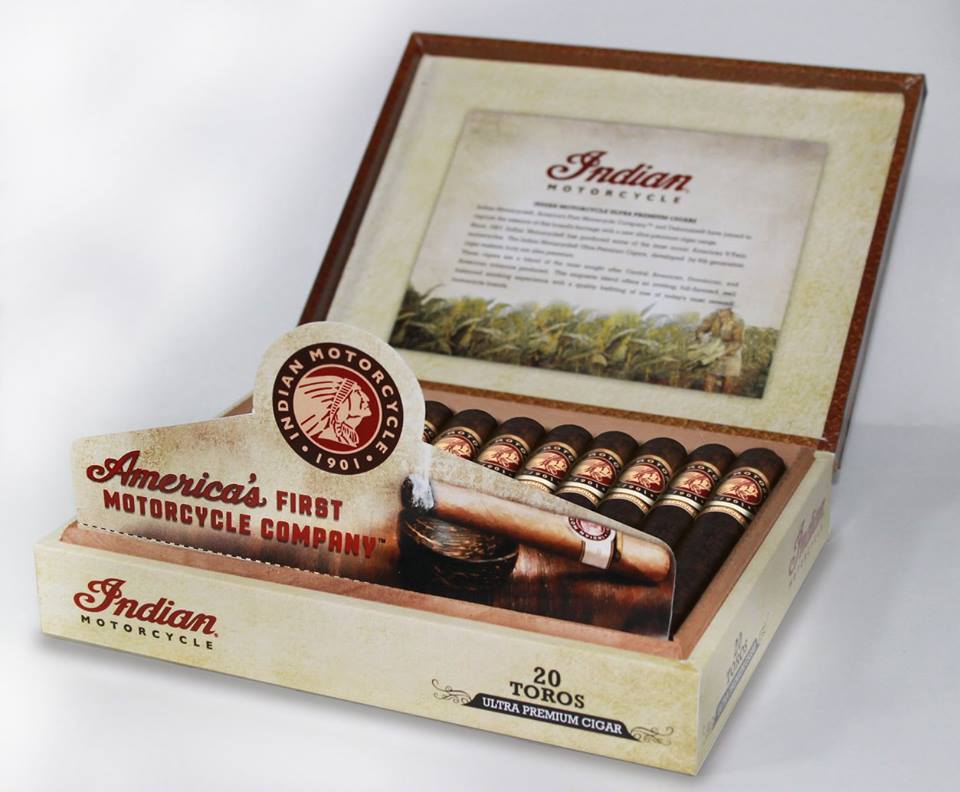 The packaging incorporates the early American branding of Indian Motorcycle cigars.
Inside the box cover, the story of the new Indian Motorcycle Ultra Premium Cigar line is told:
Indian Motorcycles, America's First Motorcycle Company™ and Debonaire® have joined to capture the essence of the brand's heritage with a new ultra-premium cigar range.

Since 1901 Indian Motorcycles® has produced some of the most iconic American V-Twin motorcycles. The Indian Motorcycle® Ultra Premium Cigars developed by 6th generation cigar markers truly are ultra-premium.

These cigars a blend of the most sought after Central American, Dominican, and American tobaccos produced.  This exquisite blend an inviting, full-flavored, well-balanced smoking experience with a quality befitting of today's most revered motorcycle brands.
The new line will have two all-new blends – each packaged in 20 count boxes. One will feature a Connecticut Broadleaf Maduro wrapper offering as well as a Habano wrapper offering. The Habano will use a Ecuadorian Habano (as opposed to a Nicaraguan Habano which is on the Debonaire Habano line).
Indian Motorcycles were originally manufactured from 1901 to 1953 out of Springfield Massachusetts. After the original Indian Motorcycle Manufacturing Company went bankrupt, several companies acquired the brand, including one by Zanghi's father. In 2011, Polaris Industries acquired the company and have since focused on an early Americana theme for the bikes made during that 1901 to 1953 period.
Photo Credits: Phil Zanghi, Debonaire Cigars