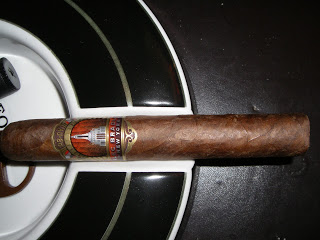 It's time to start to look ahead to the new cigars that will be coming out in 2011.   Right now a new cigar line is being introduced by Alec Bradley called the "New York" line.  Word is that a pre-release is scheduled for December 10, 2010 in New York.    The plan will be for the full release sometime in early 2011.
There are a couple of things that excite me about this line.  For starters, this cigar will only be sold in the State of New York.  If you are out of state, the order will have to come from an Alec Bradley tobacconist residing in New York.  While this may disappoint many, this is a much needed jolt for New York tobacconists.  New York has been pelted by high taxes and the Pleasure Police General himself, Mayor Mike Bloomberg of the City of New York.   New York could really use a jolt as this is still an important market – and a market that needs protection.   Kudos to Alan Rubin and Alec Bradley for taking a step here.  Plus, this could be a special stick for us folks outside of New York to get.
I also like the fact that this will feature a Honduran Habana seed wrapper.   I have said that I considered 2010 a down year for Honduran tobacco.   It's great to see that the folks at Alec Bradley are going forward with this wrapper.  It looks beautiful above.
Word is that this will be available in five vitolas.  All five of these sizes really excite me.
Liberty (Churchill) 50 x 7
Six Two  (Robusto) 52 x 5 ¼
Empire  (Toro) 54 x 6
Gotham (Torpedo) 54 x 6 1/8
Declaration (Gran Toro) 58 x 6
I'm hearing a price point between $11.00-$13.00.  Remember this includes the sky-high New York tobacco tax.
Stay tuned to Cigar Coop as I will be following this stick very closely in 2011.   My travels often take me to New York, so I'm sure I will be able to get to New York to try this stick.