The assessments on Cigar Coop aare done to strive to the highest levels of integrity.  Please click here to refer to the Operational Code of Ethics that is practiced on the web-site..
Ratings
We rate cigars two ways – on merit and value.
Merit: Numeric Score
Purely based on merit and performance of the cigar. It uses an industry-standard 100 point system.
On Cigar Coop, we look at a cigar that achieves a score of 90 as achieving a standard of excellence. We look at a cigar that scores 100 as perfection. Under the way we assess the components, we don't assesses on the curve,  so a cigar must excel in performance in order to get scores over 100. The idea is the cigar must deliver high performance to score 90, and overachieve in order to get over a 90.
Scoring is based on the following components:
Flavor 45%
Complexity 10%
Balance 5%
Burn 10%
Draw 10%
Overall Impressions 20% (Intangibles, construction)
Certain factors will exclude a cigar from achieving a 90 score. Poor construction (cracks, etc), significant harsh flavors, and plugged draws are disqualifying factors from getting a 90 even if the cigar scores well in other categories
Things not factored into the score include price, availability, appearance, and pre-light draw.
Value Rating
This is based on buying patterns combined with the quality of the cigar. Factors such as price, box count, and availability factor into this.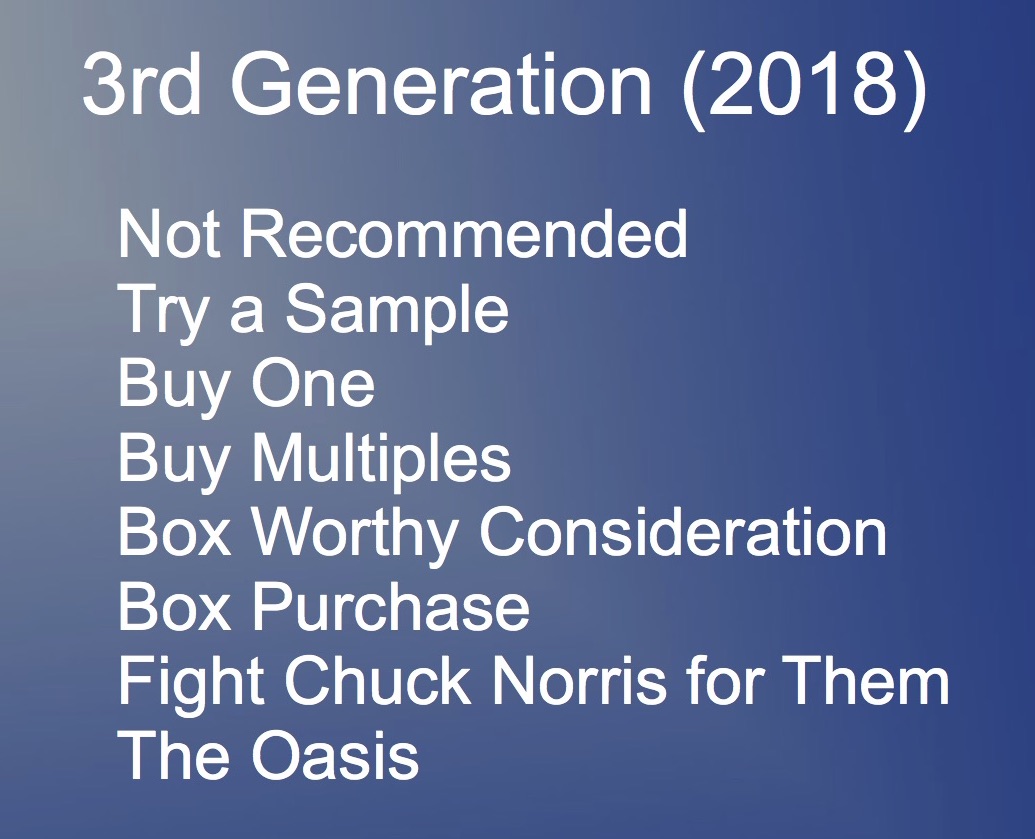 These ratings are as follows:
Not Recommended – This is a cigar not recommended.
Try a Sample – we recommend you try this cigar first before purchasing outright. This might be a challenge with FDA, but you can always get one from a friend or an event.
Buy One – simply means we recommend purchasing a single cigar.
Buy Multiples – really covers buying 2 or more cigars. In reality, this usually is no more than 2 to 3 cigars, but in reality it falls short of considering a box purchase.
Box Worthy Consideration – this cigar is good enough to consider a box purchase, but is not a stone-cold lock for one. It might be worth getting if there is a discount or commercial deal. It might be simply because it's a limited availability.
Box Purchase – this cigar is good enough to buy a full box.
Fight Chuck Norris for Them – Easily worthy of a box purchase and worthy of a fight with someone like Chuck Norris for the last box. A cigar in this category or above is worthy of cigar of the year consideration.
The Oasis – An elite cigar that is one of historic proportions – regardless of price and difficulty to obtain.
This Value Scale is the third generation of this type of rating. You may notice reviews with ratings such as follows. These ratings are no longer used. For more details of these ratings, please refer here.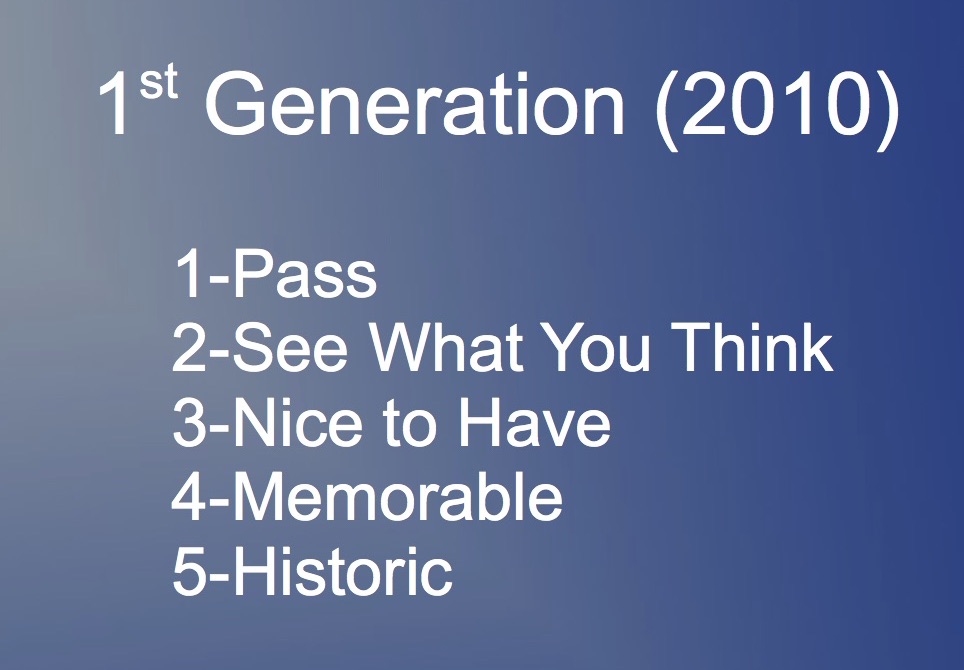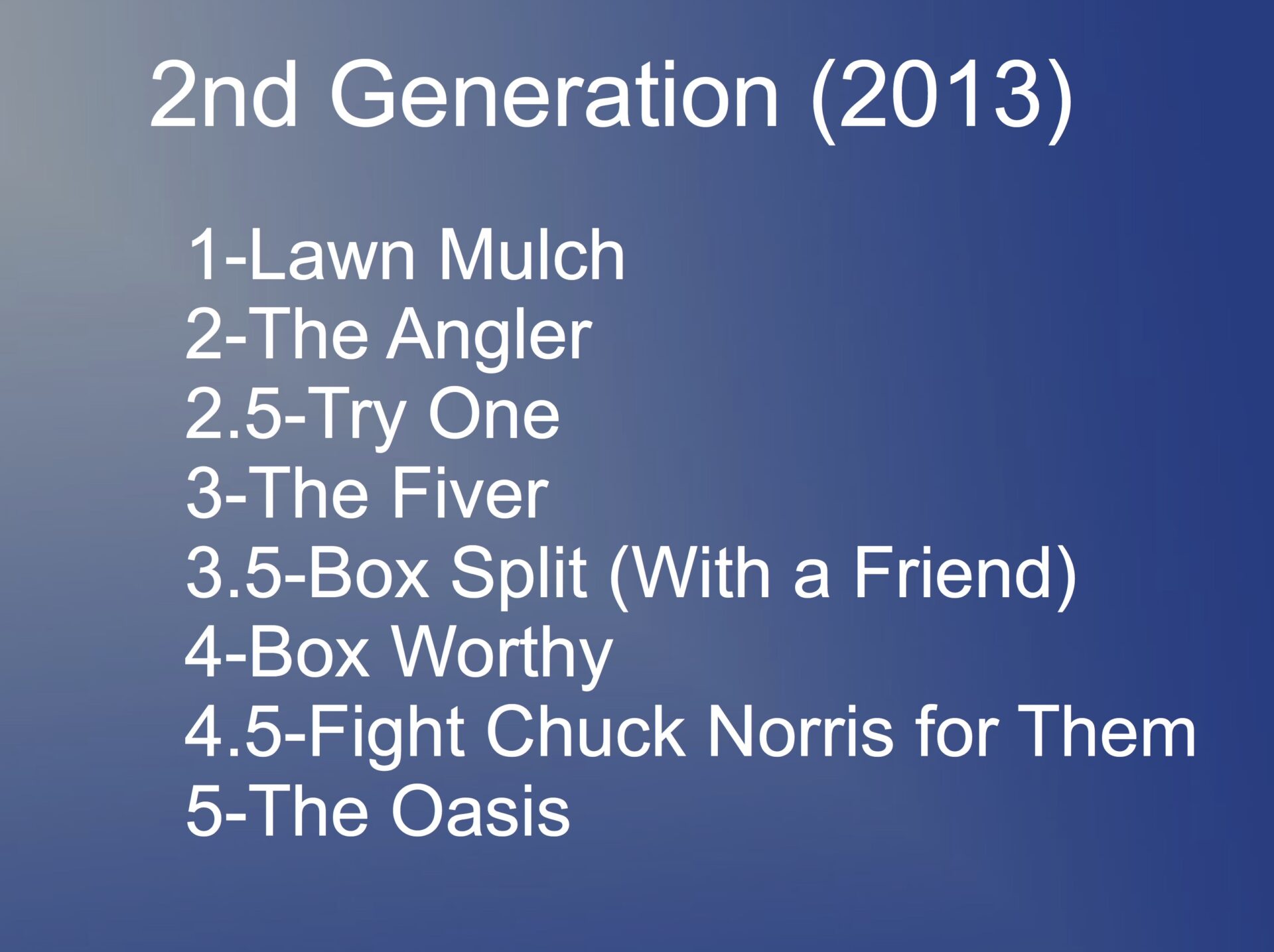 CIGAR ATTRIBUTES 
Each cigar will be given a score on the following attributes.  Typically if there is a "Poor" for burn or draw, the cigar will most likely be aborted for review. If subsequent cigars come in with the "Poor", it will be factored in.
Burn is rated as follows.  The overall burn score factors in two components: 1) How straight the cigar burns; 2) Combustion – temperature and burn rate.
Poor
Fair
Good
Very Good
Excellent
Exceptional
Draw refers to how easy the cigar is to smoke. It is rated as follows:
Poor 
Fair
Good
Very Good
Excellent
Exceptional
Complexity will be assessed as follows. This looks at both flavor nuances and flavor transitions.
Low
Low to Medium
Medium- (Minus)
Medium
Medium+ (Plus)
Medium to Full
High 
Strength refers to the nicotine produced from the cigar.  Each of the categories corresponds to
Mild
Mild-Medium
Medium
Medium-Full
Full
Body refers to depth, breadth, and richness of the tobacco and how it weighs on the pallet. It is rated as follows:
Mild
Mild-Medium
Medium
Medium-Full
Full