While 2011 was a strong year for cigar enthusiasts in terms of all of the new products making it to market, there was a lot on the news front surrounding the cigar industry.   Below are 12 major stories that had an impact on the cigar industry.  They are listed alphabetically by title/theme and are not ranked in any particular order    Some of these stories have closure, while other stories will be on-going into 2012.  In some cases, the story is more of a theme topic – in other cases, it is more specific
Note: These stories are based on the calendar year (January – December, 2011).  This differed for what we did on cigars which was Thanksgiving, 2010 – Thanksgiving, 2011.
1.Cigar Industry Goes Pro-Active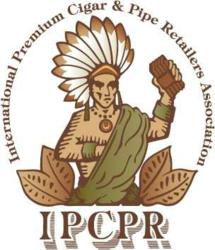 For years, tobacco has been taking it on the chin when it comes to the legislative battles involving smoking bans and tobacco marketing.   This year, we've seen a significant change in that the cigar industry is now taking a pro-active role instead of a reactive role in these legislative battles.
The obvious offensive mode is the proposed HR 1639 and S 1461 bills to stop the U.S. Food & Drug Administration (FDA) from maintaining control over the premium tobacco industry.  We will give that its own topic below, but this legislation was a pro-active move that has been taken in order to prevent the FDA from implementing policies that could potentially damage the cigar industry.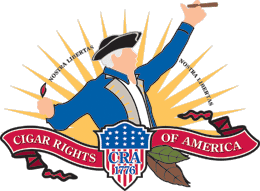 Two significant hirings took place in 2011 that demonstrate that the Cigar industry is serious about protecting the industry.  First,  Bill Spann was been named Chief Executive Officer of the IPCPR replacing retiring Executive Director Joe Rowe.   Spann is a someone with a strong political background and no doubt the IPCPR was looking for someone with this type of experience.  With Rowe's retirement, the IPCPR quietly renamed Spann's title from Executive Director to Chief Executive Officer.  No doubt homework was done on naming Rowe's replacement, and Spann represents the change in direction.
On the Cigar Rights of America (CRA) front, Mike Copperman was named CRA Legislative Director  Copperman  will be initially focusing on the he CRA federal effort to advance legislation that will exempt premium cigars from regulation by the FDA.
Jeff Borysiewicz, president of Corona Cigars has spearheaded the formation of a Super PAC (Political Action Committee) to help ensure political candidates support this industry. This Super PAC is called the Puro PAC.  This represents another example of the cigar industry going proactive.
Finally the election for Jose Oliva to the Florida State House represents a huge win the cigar industry.  No doubt he will be keeping an eye out for cigar enthusiasts – and the cigar industry that is based in his backyard.
2. Ecuadorian/Connecticut Shade Wrapper Cigars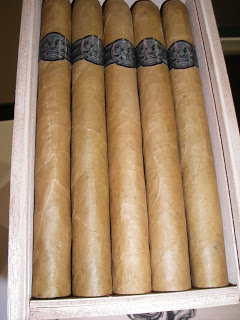 While Ecuadorian/Connecticut ShadeWrapper cigars are nothing new, they were this year's "fashion" trend with many of the cigar releases for 2011.  Ecuadorian/Connecticut Shade wrapper traditionally have a reputation for being smoother and milder.  In some cases manufacturers stuck to this traditional formula.  In other cases, manufacturers looked to try to make Ecuadorian/Connecticut wrapper cigars bolder and stronger.
There were many cigars released in 2011 that featured Ecuadorian/Connecticut Shade wrapper.  At Cigar Coop, there were many assessments we did.  Here are some of the assessments done on cigars that fall into this category:
3.El Rey de Los Habanos Lawsuit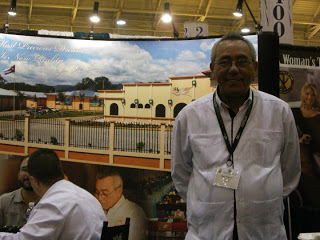 Back in May, it was announced that Eduardo Fernandez had filed a lawsuit suing the Garcia Family.  The Garcias and Fernandez are partners in the El Rey de Los Habanos. In the lawsuit, Fernandez had accused the Garcias of taking trademarks and assets from the factory into My Father Cigars.   Don Pepin Garcia and his children Jaime and Janny are named in the lawsuit.
In September this was settled out of court. Fernandez, who owned 50 percent of the Miami-based El Rey de Los Habanos factory and 50 percent of Tabacalera Cubana S.A. (TACUBA) in Nicaragua, agreed to sell his interest in those companies to the Garcias.  The Garcias would become sole owners of this industry.


4.FDA Control of the Premium Cigar Industry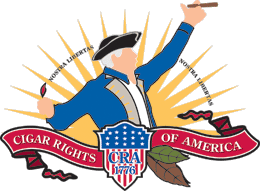 When I talked to many cigar enthusiasts, many still do not understand that the FDA already has control over premium tobacco.   And many do not realize that President Obama is the person who signed this into law.   A pro-active movement of legislation known as the Traditional Cigar Manufacturing and Small Business Jobs Preservation Act is now gaining momentum. This bi-partisan proposed legislation decrees that premium/traditional cigars should be off limits to FDA regulation and, 'to clarify the Food & Drug Administration's jurisdiction' in the 'sale, manufacturing and distribution of traditional and premium cigars.'   There are two bills (that were mentioned in Item #1) to support this act.  HR 1639 is the bill going through the House of Representatives and has a 135 co-sponsors.  S 1461 is the Senate companion bill that has gotten 4 co-sponsors.  Expect the Senate piece to be a big focus in the first part of 2012.  To date, 137,000+ cigar enthusiasts have signed a petition supporting this legislation.
This is the most grave threat the cigar industry has ever seen.   The FDA seems prepared to implement a timetable to put policies in place.  We covered some of the possible repercussions if the FDA is allowed to implement policies over premium cigars.
Not all legislators are getting on-board with this.   We've seen two actions by a trio of Senators – Dick Durbin (IL), Frank Lautenberg (NJ) and Richard Blumenthal (CT) against the premium tobacco industry.  In December, these Senators wrote a letter to the FDA urging them to ban the sale of flavored tobacco.   This same group then leaned on the Orange Bowl to drop Camacho Cigars as a sponsor of the game (more to follow on this below).


5.Fuente Fire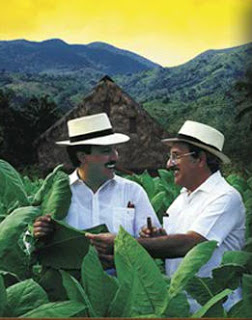 A fire destroyed two tobacco warehouses near Santiago, Dominican Republic of Tabacalera A. Fuente y Cia (Arturo Fuente).  It destroyed some tobacco that was irreplaceable to many Fuente blends.  The fire impacted aged tobacco as well as caused smoke damage to other facilities.  Carlos Fuente Jr. has said that the damage was extensive and that they lost a lot of tobacco.  There were no injuries.
Shortly after the fire,  Carlito Fuente on Kiss My Ash radio last week and he anticipated production would have to be cut back about 15% to maintain the consistency standards set forward by Fuente cigars.
2012 and 2013 will probably be the time when enthusiasts of Fuente Cigars see some of the after-effects of the fire in terms of availability and consistency.  Not only could this have an impact on Fuente Cigars, but possibly JC Newman and Ashton Cigars for whom Fuente makes cigars for.  At the same time, this is a topic that bears watching because Fuente is about to have their centennial celebration in 2012.


6.Honduran Tobacco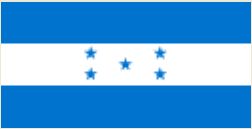 In terms of the cigar blends, Cigar Coop beated the drum hard for Honduran tobacco in 2011.  While Honduran tobacco has never gone away, it has taken a back seat to Nicaraguan tobacco – especially in the past few years.   In 2011, while Ecuadorian Connecticut wrapper cigars got all of the attention, what didn't get a lot of attention was the renaissance of Honduran blends.
Cigar Coop's 2011 Cigar of the Year, the La Palina El Diario featured a large concentration of Honduran tobacco. There were two exceptional Honduran puros that were released in 2011.  While Cigar Coop didn't have it until after the deadline for the 2011 Cigar of the Year countdown, the Rocky Patel Edicion Unica was an all-Honduran puro that really shined.  The Humo Jaguar by Miami Cigars was another Honduran puro that ranked as Cigar Coop's #29 Cigar for 2011.


7.In Memoriam

The cigar industry lost two big names in 2011.   In February, Sal Fontana passed away at age 86l.  Fontana was one of the brain-trusts with Camacho Cigars.  In fact Camacho President Christian Eiroa referred to Fontana as his "Consigliere".
The La Fontana line under Camacho bears his name.  Fontana came to Camacho
when his La Fontana line was acquired by Camacho back in 1992.  Fontana was also part of the brain trust behind the Camacho Triple Maduro.
In August, Edgar M Cullman Sr. passed away at age 93 years old.  Cullman was the former chairman, chief executive, and president of the General Cigar Company.   Under his leadership, General Cigars underwent great expansion as the company acquired Punch, Hoyo de Monterrey, and Partagas.  Cullman is also responsible for the launching of the Macanudo brand – a brand that became one of the biggest in the industry. Cullman is also credited for introducing the appeal of premium cigars to a younger audience.
This past October – following the passing of Mr. Cullman, Cigar Coop voted Cullman into the Cigar Coop Hall of Fame.  He was the first industry leader/industry ambassador voted in.
This past April, the cigar industry lost Gary J. Arzt.  Arzt was one of the more popular figures in the cigar industry – especially in social media circles.
In September, long-time Oliva sales representative Bert Gottfried passed away at age 73.  Gottfried was also an extremely popular figure within the industry and at events.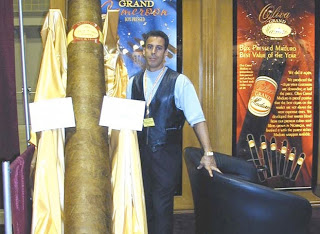 On a personal note, Cigar Coop would like to pay tribute to Larry Amoruso.  Amoruso passed away in January 2011.   Amoruso owned of New York's Florio's Restaurant and Three Little Indians Cigars  .Amoruso was a passionate crusader for cigar rights and one of the biggest supporter of our Armed Forces out there.
From a personal standpoint, Amoruso got Cigar Coop a start in cigars.  Without Amoruso and his cigar lounge, this web-site would probably not exist.


8.Maryland Internet Sales Ban
Back on May 1st, a restriction went into effect in the State of Maryland that would have prevented cigar enthusiasts from purchasing cigars on the internet.
This past May1st, a pretty significant restriction went into effect
in the State of Maryland.  Simply stated – cigar enthusiasts in Maryland would have no longer be able to purchase cigars on the internet.
Once the ban went into effect.  Maryland  comptroller Peter Franchot received over 800 calls, letters, and emails complaining on this.  After receiving the complaints, Franchot
came out and said he did not want to enforce the ban of internet sales
of premium cigars.  In June, a letter was released indicating that he will refrain
from enforcement of the law until the Maryland legislature votes on
this. There has been no vote at this time.


9.New York, New York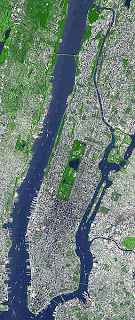 New York was a the forefront of two major cigar stories – one involving smoking bans and one involving taxation.
On the smoking ban front, cigar enthusiasts suffered a huge blow when in February, the New York City Council passed an outdoor smoking ban.  It took effect in May, 2011.   The ban is considered a huge loss because of the domino effect it might have in other large cities.  The irony is shortly after this was passed, Bloomberg would announce that this would be a "self policing" law.
On the taxation front, efforts were made to try to implement a $1.00 tax cap on premium cigars.  In 2010,  an insane tax increase was passed on cigars – 75% on the wholesale price. In April 2011, a bill was proposed in the New York State legislature by by Assemblywoman Michelle Shimel, Assemblyman Michael DenDekker (House Bill A 1093) , as well as Senators Martin Golden and Tom Libous (Senate Bill SB 3410) to implement a $1.00 tax cap.   The Senate Bill (SB 3410) passed through the New
York State Senate.   The Assembly portion (A 1093) was unfortunately tabled by the New York State legislature.  Ron Melendi, President of the NYTA did a great job at leading the charge here to get this passed..   Here is an open letter he wrote to the NY Cigar Community.   Melendi also put together a powerful video on the struggles in New York of dealing with the high taxes.
10.On the Move

Several big names switched companies during the 2011 year.
Gary Hyams: Gary Hyams, left CAO Cigars (now a part of the General Cigar Family) in January.  To the surprise of many, he surfaced in June as the new President and CEO of Beach Cigar Group (parent company of Gurkha)  Hyams immediately launched three new Gurkha cigars in 2011 that were assessed on Cigar Coop (Royal Challenge, Seduction, and Cellar Reserve).  He also launched a new the Wicked Indie cigar which is under a new cigar under the East India Trading Company.
Hyams would later be joined by his son Oliver Hyams, who would leave Torano Family Cigars as Marketing Manager to take a similar position with Beach Cigar Group.
Jon Huber:  Jon Huber, who had left CAO late last year annnounced the formation of Crowned Heads Cigars in February.  He was joined by three other former CAO employees.  In November, their first release, Four Kicks made it to retailer shelves and we were able to assess it.  The Four Kicks cigar was probably one of the most hyped cigars of the year.
Jose Blanco: In June, Jose Blanco, long-time Director of Sales at La Aurora announced he was retiring from the company.  Two months later, Blanco surfaced as the Senior Vice President at Joya de Nicaragua.
Sam Leccia: When Sam Leccia parted ways with Oliva Cigars back in November, 2010,
there was a lot of speculation where Leccia would wind up.   In May it was announced tha Leccia would form his own cigar
company as and release his first cigar "The Debut".  Unfortunately the launch never occurred as Oliva Cigars – the company Leccia was formerly with has filed an injunction against Leccia and his company. This is still in litigation.
Sherwin Seltzer: Seltzer who spent over 50 years in the cigar business
retired as Vice President of Trade Development at General Cigar.
11. Orange Bowl Forces Out Camacho Cigars as a Sponsor

This was another blow that was suffered in the cigar industry that occurred at the end of the year.  The Orange Bowl has abandoned plans to go forward with a sponsorship deal with Camacho Cigars beginning this year.  Apparently this was as a result of pressure from U.S. Senators Dick Durbin (IL), Frank Lautenberg (NJ) and Richard Blumenthal (CT).  All apprently made a plea to the NCAA and the Orange Bowl stating that tobacco has no place in sports.
The decision sparked outrage from the Cigar Rights of America and cigar enthusiasts on a nationwide basis.  Much of the outrage was focused around the hypocrisy that alcoholic companies would continue to be sponsors – and that the cigar industry is located in the Orange Bowl's backyard.
12.Torano Family Cigars Expansion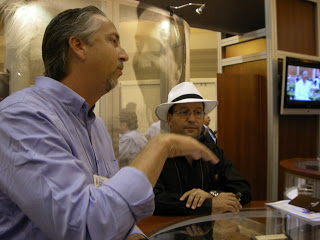 Torano Family Cigars had a very busy year and clearly has positioned the company for growth.  The year was highlighted by two releases – including the Torano Vault (ranked #27 by Cigar Coop) and Torano Loyal.
In addition this past May, Torano Family Cigars entered into an agreement to handle distribution in the United States for Graycliff Cigars.
In June, Torano Family Cigars entered into an agreement to handle distribution for Sam Leccia Cigars.  However, due to the pending litigation against Sam Leccia Cigars by Oliva Cigars, this project has been put on hold.
Our review of cigars and the cigar industry has concluded.  Thank you for your support.