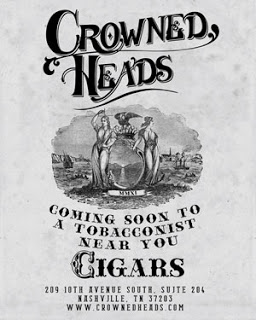 This past week, Crowned Heads has announced their second cigar, the Crowned Heads Headley Grange.
A video was published that outlines some of the details of this next project. What we do know is that once again, Crowned Heads will again be working with Ernesto Perez-Carrillo, Jr. to blend this cigar. The details of the blend have still to be finalized at this time. The cigar will have a limited launch, with a single vitola launched in 2012, and plans are to expand the line to four sizes in 2013. The size and shape of that vitola was not announced yet, but the plan is to debut the initial vitola at the 2012 IPCPR trade show.
The initial vitola will be made available to Crowned Heads authorized retailers. 25,000 cigars will be produced in 1,000 boxes of 25. Plans are for the line to be a core line in the Crowned Heads portfolio.
Headley Grange gets its name from former recording studio of that same name in East Hampshire, England that was used by bands such as Led Zeppelin, Fleetwood Mac, and Genesis. Led Zeppelin was part of the inspiration for the cigar project, and in particular John Bohnam's opening drum track from "When the Levee Breaks".
Headley Grange follows the Crowned Heads Four Kicks which was released last November. We assessed this cigar shortly after this release. By the time it was released, it was one of the most anticipated cigars of 2011.
We will have more details as they are made available.