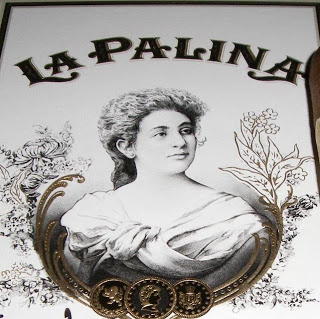 In an interview published in Cigar Aficionado's Cigar Insider, La Palina Cigars' founder Bill Paley gave some information about his next project, the La Palina Goldie.
The Goldie gets its name from Paley's grandmother. Goldie's Paley's image appears on the banding and packaging of La Palina cigars. The concept behind the project is that it will be a limited annual edition cigar that each year will come out in a different frontmark. Another unique feature will be the cigar will be rolled by a single roller.
For the La Palina Goldie 2012, the vitola will be a lancero. To make this cigar, Paley collaborated with the El Titan de Bronze factory. Willy Herrera also helped collaborate on the blend.
The cigars that were rolled were 6 x 38. While there has been no information disclosed on the blend, Paley noted in the interview that there was some medio tiempo tobacco used in the blend – which he described made the cigar a "firecracker". Most people are familiar with ligero being the highest priming on a
tobacco plant. On some plants, two additional tobacco leaves grow,
above ligero – these are called Medio Tiempo. As a result, this leaf
gets the most sunlight and nutrients of any part of the tobacco plant.
It results in a lot of flavor.
Paley mentions the roller was a woman named "Maria" who worked at the El Laguito factory. The plan is to have each box signed by the single roller. Paley noted the cigar is currently in production and the timetable is the near future for the 2012 blend to be released.
Paley also mentioned plans for an El Diario Maduro targeted for release around the 2012 IPCPR trade show as well as the possibility of a "less expensive box-press".
We will have further details as they are made available.