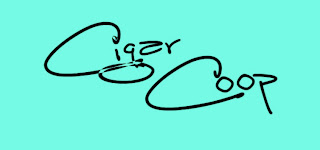 Back in December, 2011, the Orange Bowl made a decision to force Camacho Cigars' out as a game sponsor. This decision was because of the Orange Bowl committee and NCAA bowing pressure by three U.S. Senators. The cigar industry was outraged, and many boycotted the game, including yours truly. Fast forward almost three months later to March. This month represents one of their biggest revenue generators – the NCAA Men's Division I Basketball Championship. I made a personal decision to boycott this tournament completely. This boycott includes not making a point to watch the games, not following the games, and not doing a bracket. Some may say that it was the Orange Bowl Committee and not the NCAA's fault of what happened to Camacho cigars – I disagree completely. The NCAA is the governing body of intercollegiate sports. I expect a governing organization to stand up to pressure – U.S. Senators or not. They did not do this, and therefore I made the decision to boycott.
I'll emphasize this was a personal boycott. I've not called on anyone else to join this boycott. Yet, I'm still very surprised how there has been no push back from anywhere in the cigar community (consumer, retailer, manufacturer). I realize NCAA March Madness represents important days for patrons of cigar lounges. I also realize that retailers manufacturers want to capitalize by running promotions. I understand these decisions, I just don't agree with it. I do think its important to remind folks in the cigar community that the NCAA did not stand up for your industry. I remember, and I'm not ready to embrace the NCAA any time soon.
In my opinion, the real March Madness happened in the Cigar industry. There was plenty of excitement and I put Viaje Cigars at the forefront of this. Starting in late February, they had eight new releases, including six different blends. We covered quite a bit of Viaje this month on Cigar Coop, and feel they made a good statement with these 2012 releases.
On the other hand, March was a very tough month, as we lost three industry icons:
Rolando Reyes, Sr. passed away on March 18th at age 89. Mr Reyes' story of how he rebuilt his business after losing everything to the nationalization of his factory in Cuba is inspiring to us all. If I ever were to write a cigar biography, Mr. Reyes would certainly be at the top of my list.
Bert Randolph Sugar passed away on March 24th at age 74. Mr. Sugar was a noted boxing historian and journalist. Sugar was a true ambassador to the cigar industry as he could always be seen with his trademark cigar. Some folks do not realize that Sugar actually did have his own line of cigars.
On a positive note, April should be a very exciting month as the Spring release cycle moves into full gear. I look forward to previewing some of these new cigars, and sharing thoughts as these cigars make their way to retailer shelves.
Yours in smoke,
Will
This month's Q&A
1.Have you ever considered doing wine/spirits pairings with your cigar assessments?
The answer is no. I do not have the expertise to do justice for writing up pairings. There are others who have better skills in this area. Our trusted web-sites: Cigar Brief, A Cigar Smoker's Journal, and Seth's Humidor do a great job in this department and we encourage our readers to check out their work in this area.
2.Have you considered doing accessory reviews?
While this isn't going to be a regular feature, I hope to be debuting an initial accessory review in April. Stay tuned for more details.


3.What are your "go to" cigars?
Liga Privada T52, Avo Limited Edition 2010, La Palina El Diario, La Palina Family Series, and Padron 1926 are among my favorites.