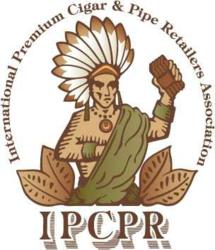 Welcome to our 2012 IPCPR Trade Show Preview. During the
month of July, we will provide a preview into the cigar industry's
biggest event – the 2012 IPCPR Trade Show that begins on August 2nd.
We're committed to delivering comprehensive coverage to this event.
Over the next few weeks, we're provifing some features of what to expect
and not expect once the trade show begins. Today in part two of this series, we take a look at the trends around cigar wrappers.
It is really no surprise that when it comes to cigars, the wrapper is the most important component. Not only is the wrapper the tobacco component that has the greatest contribution to the flavor of a cigar, it also is the tobacco component that provides the greatest visualization to the human eye. Manufacturers are going to try to using wrappers that will provide contributions to flavor and make these wrappers visually appealing. At the same time, they try to do this in a cost effective manner while controlling supply and demand of their tobacco. Based on all of this criteria, we often see different trends when it comes to wrappers.
We've selected three wrappers that we feel are going to be ones that are going to be highlighted by the manufacturers (and yes trendy) throughout the 2012 IPCPR Trade Show. We'll provide some context as well as some thoughts and perspectives around this. A lot of the impetus for this article was from
our conversation with Jonathan Drew on tobacco countries
, so we will reference accordingly.
Ecuadorian Connecticut Shade Wrapper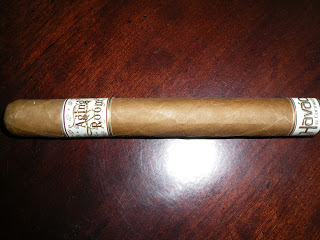 Aging Room Havao Connecticut – an Ecuadorian CT wrapper
For this wrapper we are specifically talking about Connecticut Shade wrapper grown in Ecuador and not Connecticut Shade wrapper grown in the United States. According to our conversation with Jonathan Drew, Ecuadorian Connecticut Shade wrapper has increased in popularity because it is more cost-effective to grow, it has better yields, and it produces a taste that is less bitter that its U.S. counterpart. Much of this can also be attributed to the conditions in Ecuador in that the cloud cover in that mountainous nation provides a natural shade. On the other hand, the U.S. Connecticut Shade wrapper often requires the use of a cheesecloth to provide the shade (thus contributing to some of the cost effectiveness of this tobacco).
In 2011, Ecuadorian Connecticut wrapper cigars became the hot trend of the 2011 IPCPR with many manufacturers releasing Ecuadorian Connecticut Shade cigars. Aside from tobacco supply, I believe there are three reasons why this occurred:
1) Mild and Mild to Medium strength/bodied cigars still appeal to the largest segment of the cigar consumer base. Releasing a cigar in this category seems to make logical sense given this segment.
2) In the cases where a cigar manufacturer does not have an Ecuadorian Connecticut and/or a mild/mild to medium offering, the use of this wrapper provides a great way to expand the line.
3) Many cigar manufacturers have some "mad scientist" in them. They are looking to try to take these traditionally mild/mild to medium smokes and move them into the medium and even medium to full ranges in terms of strength and body. This gives them a differentiator and allows them to expand the consumer base even more.
Outlook
Given this wrapper appeals to a large segment of cigar enthusiasts, this will never totally go away as long as it is in supply. I'm thinking 2012 has a slight downtick of Ecuadorian Connecticut releases – especially some of the "mad scientist" releases. However I think this might be the last year of some of "mad scientist" Ecuadorian Connecticut releases. Despite this slight down downtick, I still expect plenty of cigars with this wrapper to be showcased.
Ecuadorian Habano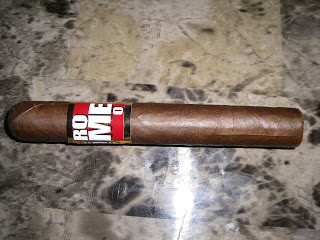 Altadis' Romeo by Romeo y Julieta (Ecuadorian Habano wrapper)
In our conversation with Drew, he discussed the rise of Ecuadorian Habano wrapper in the industry. The interesting thing about the Ecuadorian Habano wrapper is it can appeal to a wider range of cigar enthusiasts across the spectrum. It definitely appeals to cigar enthusiasts who are fans of medium, medium to full, and full strength/body. In addition, blends can even be established that appeal to cigar enthusiasts who prefer medium-minus. While Drew describes this wrapper as "Cubanesque", I also feel it has greater variations of color and complexion. For the most part, an Ecuadorian Connecticut Cigar is going to be the light brown colored wrapper. On the other hand, while Ecuadorian Habano wrappers are darker, there are greater variations for the darkness of the wrapper. They can variation in complexion in terms of being oily, silky, or rougher looking.
Ecuadorian Habano being driven by Olivas who have a lot of farms in Ecuador. This is considered a good tobacco with a good yield that is in good supply. Companies such as My Father Cigars, E.P. Carrillo, General, Atladis, San Lotano, and La Flor Dominicana just scratch the surface of companies that are already using this wrapper. Drew Estate is moving it this direction with the forthcoming blend by Willy Herrera and the Joya de Nicaragua Cuenca y Blanco.
Outlook
Drew has said Ecuadorian Habano will be the rage of the show. Both Drew and Drew Estate President Steve Saka see this as a long term trend. I agree with this, but I think we've actually on a path for this trend for some time now. The versatility in terms of strength, body, color and complexion this wrapper offers prevents a lot of cookie cutter cigars from being made. At the same time, since it's been around a while, this wrapper won't get the attention of the Ecuadorian Connecticut and Mexican trends (see below). I can't say how long this trend will go, but it might be until another versatile wrapper like this comes along in large supply. I will say this wrapper historically lives up to its billing – so expect a lot of cigars with this wrapper to be competing for best in show.
Mexican San Andres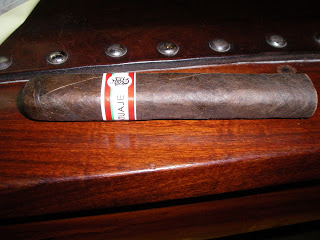 Tatuaje Mexican Experiment – promotes the Mexican wrapper
Many cigar enthusiasts now are aware of the story with Mexican tobacco. Once upon a time, it was considered "bad tobacco". However in recent years, cigar makers have discovered that Mexican tobacco – particularly from the San Andres region has good quality and can be used in a lot of blends. In fact, it is a leaf that works very well with the maduro process.
As Mexican tobacco started to make its way into the premium cigar blends, it was also done very quietly. Many cigar manufacturers would not disclose they were using Mexican tobacco. As time passed, I noticed several cigar makers respond (when asked about a cigar that uses Mexican tobacco): "We're not ready to disclose the wrapper yet". The reason for this answer is understandable – it is because of the reputation Mexican tobacco has had.
The "name" cigar manufacturers are on board with Mexican tobacco. My Father Cigars, A.J. Fernandez Cigars, Tatuaje Cigars, Drew Estate, and Altadis are just some of the cigar makers who have had significant Mexican tobacco releases. In fact, My Father Cigars and Tatuaje have included the Mexican name in recent releases with the "La Reloba Mexico" and "Tatuaje Mexican Experiment". This indicates the days of not disclosing Mexican tobacco might be coming to a close.
From a personal standpoint, I have mixed feelings about the use of a Mexican wrapper. I always felt it had an unfair reputation. However, I'm not ready to say this is the greatest thing since sliced bread. Mexican tobacco has a unique flavor that has a very pungent sweetness. Like any wrapper, it works better with some blends better than other blends. In fact I've had some outstanding Mexican wrapper cigars. However generally speaking – my experience has told me that with a few exceptions, the pungent sweetness tends to overwhelm a bit, and results in a less-complex cigar.
Outlook
With Mexican tobacco now beginning to shed the unfair reputation it had, more and more companies are coming out with Mexican wrapper cigars. Particularly, this seems to be hitting the area of maduros since the wrapper holds up well to that fermentation process. At the same time, Mexican tobacco has proven to be a cost-effective tobacco for cigar companies to work with. I look for the Mexican San Andres to get a lot of attention at the show- and in particular with maduros. The question will be, how good these releases will be? In the end, each cigar will need to be judged on its own merits.