Assessment Updates will be posted on this web-site to: 1) Assess "pre-review" cigars that were not given a rating or score (typically pre-release cigars); 2) Provide numeric ratings to cigars previously assessed prior to the implementation of the numeric scoring system; 3) Provide a re-assessment and re-score of a previously assessed/score cigars. Today, we provide an assessment rating and score to the Reinado Grand Empire Reserve. This was a pre-release cigar we did a pre-review for back in June, 2012.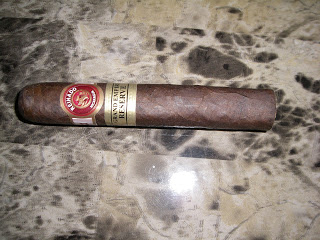 Reinado Grand Empire Reserve
The Reinado Grand Empire Reserve is the second blend for Antonio Lam's Reinado brand. Reinado Cigars utilizes a unique fermentation process to their puros. This is a differentiator for the brand compared to other boutique/small companies.
The Grand Empire Reserve builds on the success of the core line. Like the core line it is a Nicaraguan puro. The cigar goes through a longer fermentation process than the core line and there is an additional filler tobacco in the blend. The cigar is finished with a Nicaraguan Habano Maduro wrapper.
The Grand Empire Reserve is currently available in one size, a 5 x 55 vitola – although in our cigar conversation with Lam, he mentioned more line extensions are being considered. Since the pre-review, there has been a secondary band added to the cigar below the primary band. It still uses the core Reinado band as a primary band, but the secondary band is gold and black with the name "Grand Empire Reserve" prominently displayed.
The cigar delivers a nice variety of flavors – baker's spice, coffee, floral, cherry, and natural tobacco flavors. The flavors are robust and can be considered full-bodied. The strength starts off as medium and progresses to medium to full. The post release cigars have consistently had an excellent burn and excellent draw.
Consistency has been the key with this cigar. The Reinado Grand Empire Reserve has smoked outstanding with each smoke following the 2012 IPCPR Trade show.
Click here for the pre-review of the Reinado Grand Empire Reserve.
Assessment: Memorable
Score: 92