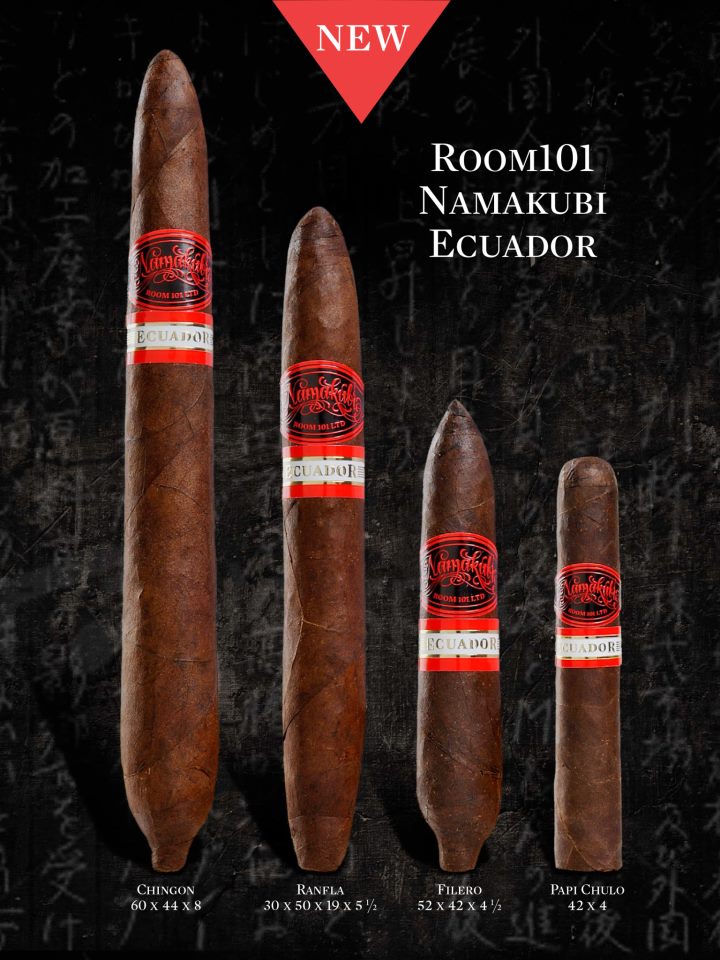 Room 101 Cigars has provided more information on its Facebook page about the upcoming Room 101 Namakubi Ecuador.  Last month, we reported the initial report of the Room 101 Namakubi Ecuador.   Now further information has surfaced on the brand's facebook page in regards to the sizes for this release.  The Namakubi Ecuador will mark the eighth blend to be released under the Room 101 line.
The sizes have three unique (to Room 101) diadema vitolas as well as the Papi Chulo vitola – a petit corona size which has become a staple of many of the Room 101 Cigar lines.
Two of the diademas bring back two sizes introduced last year with the limited Room 101 LTD OSOK release, the Chigron and the Filero.  The third diadema is a new size called Ranfla.
No blend information has been disclosed at this time.  Here is a summary of the offerings in the Room 101 Namakubi Ecuador line.
Vitolas Available
Papi Chulo: 42 x 4
Filero: 52 x 42 x 4 1/2 x 42 x 52
Ranfla: 30 x 50 x 19 x 6 1/2 
Chingon: 60 x 44 x 8