HYATT 48 LEX NYC LAUNCHES, "NAT SHERMAN TERRACES CUT AND CORK PACKAGE."
Guests can welcome summer in New York and enjoy the hotel's luxurious terraces and outdoor space.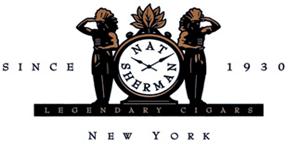 New York, NY (April 16, 2013) –
Hyatt
48 Lex hotel launches its, "Nat Sherman Terraces Cut and Cork," package
today. While Hyatt 48 Lex is a 100 percent smoke-free hotel, the
property offers eight specialty suites and studios with well appointed
outdoor terraces, a perfect perch for cigar aficionados to enjoy long
summer evenings in New York. The Nat Sherman Terraces Cut and Cork
package includes two cigars: Romeo by Romeo y Julieta and Nat Sherman
Timeless Collection No. 2; a Nat Sherman cutter and matches; a bottle of
hand-selected red wine; and a Boveda humidification pack that allows
cigars to maintain their freshness for up to three months. The package
is available at Hyatt 48 Lex starting Memorial Day, May 27 through Labor
Day, September 2, and rates start at $499 + tax/ night. For more
information and reservations visit:
www.hyatt48lex.com
or call
1- 800-223-1234
. Please use promo code: CIGAR when booking.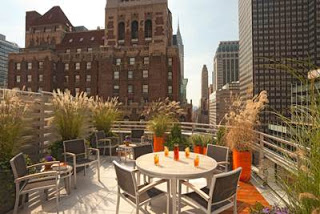 Terrace Studios at Hyatt 48 Lex:
Located
on the 4th floor, the hotel's six Terrace Studios offer a king or queen
bed accommodations, with floor to ceiling windows overlooking Lexington
Avenue or 48th Street. All Terrace Studio guestrooms offer a
fully stocked pantry with gourmet snacks, and a selection of wine and
liquors. The Landscaped Terrace Suite offers 115 sq. ft. of outdoor
lounge space. Guests can relax on designer outdoor chaise lounge
seating, complete with a side table to hold wine glasses and cigars.
Penthouse Suites at Hyatt 48 Lex:
Located
on the 23rd floor of the hotel, the two Penthouse Suites at Hyatt 48
Lex are true Manhattan jewels. Each Penthouse Suite offers 750 sq. ft of
living space and includes a king bedroom. The floor to ceiling windows
offer generous views of the mid-town Manhattan skyline and the suites
also include a kitchen with cooktop and a fully stocked minibar.
Hyatt
48 Lex offers for guests to luxuriate en suite with its Suite Spa menu
of services. Guests may also dine in room or at the hotel's signature,
Lexington Brass brasserie, that is beloved by locals and visitors alike
and is most popular for its weekend brunch and nightly dinner menus,
featuring items such as Duck Au Poivre with fingerling potato and
spinach; Chili Glazed Bass with asparagus and pea greens; and Apple
Crusted Salmon with beets, spinach and walnuts.
For more information and reservations, visit: www.hyatt48lex.com or call 1- 800-223-1234.
Source:
This press release was sent to Cigar Coop via Evins Communications Ltd.
Cigar Coop will post press releases as a free service to all cigar
companies that choose to send Cigar Coop information to share.