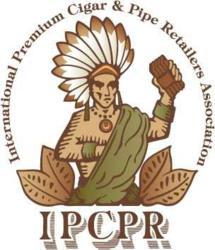 Welcome to our 2013 IPCPR Trade Show Preview. Based on feedback from some readers, we are extending our IPCPR Trade Show series by two installments. In this preview we give our predictions for what will be the five hottest cigars at the trade show in 2013. The final installment (Part 7) will appear this Sunday morning and update our "Around the Show Floor" installments.
Over the past week, we have been engaging in many conversations on what we think will be the five hottest cigars at the show. Our conversations have varied – some were personal opinions, some were what we think the consumers will like, and others were what the retailers would like. For this list below, this shouldn't be considered a list of what this author looks forward to the most (we covered that in Cigar Draft 2013). We see this list as cigars that will have a lot of buzz and possibly cigars that could (depending on allocations) be sold out before the show is over. Here are our five predictions in reverse order. These are all based on new blends being released for the trade show that have not arrived on retailer shelves when the trade show opens on July 14th, 2013.
5. Crowned Heads J.D. Howard Reserve



Based on the positive reaction of consumers for the first two releases by Jon Huber, Mike Condor, and company, we have no reason to believe the third core line, the J.D. Howard Reserve will be any different. Crowned Heads seems to have a midas touch with its consumer base, and has built a very loyal fan following. The company continues its strong partnership with Ernesto Perez-Carrillo at his Tabacalera La Alianza S.A. factory located in the Dominican Republic. This one is going to be a Brazilian Arapiraca offering, so it will be something very different offered by Crowned Heads.
We expect strong sales, and while this is a regular production offering, this cigar's first production run could be gone before the trade show closes on July 17th.
4.DPG (Don Pepin Garcia) 10th Annivesary Limited Edition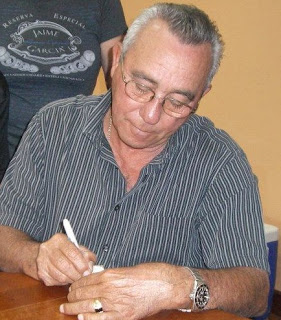 If there is such think as going into the show the defending world champion, it is Don Pepin Garcia and My Father Cigars. The capturing of the 2012 Cigar Aficionado Cigar of the Year gave the Garcia family the highest honor in the cigar industry.
We know this one is going to be a special cigar. We know this one will be limited. Given the fact it is also a cigar around the 10 year anniversary of Pepin's company, we know it is going to be big. This cigar has been a long time in the making. In fact, it was back in December where some initial details came out about this cigar. No doubt My Father Cigar retailers are going to gobble this one up.
This was a personal favorite of this author. It was our top pick in our 2013 Cigar Draft.
3. MUWAT (My Uzi Weighs a Ton) Kentucky Fire Cured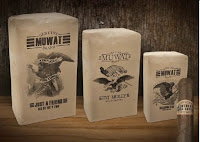 2013 is going to be remembered as the year of Fire Cured tobacco as it started to be incorporated into blends from some of the bigger name premium cigar manufacturers. Leccia Tobacco got a head start by using it as a filler leaf in the Leccia Black, but it is perhaps the MUWAT Kentucky Fired Cured line that could take this to another level as it incorporates it into the Fire Cured wrapper.
Drew Estate is always one of the busiest booths at the show, and all eyes are going to be on this cigar. The company is hoping to open a whole new market with this cigar. Folks will be interested, and this cigar will sell well.
2. Davidoff Nicaragua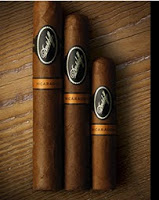 Davidoff of Geneva always has a busy trade show. However, this cigar might be their most anticipated line in years. The Davidoff Nicaragua marks the first Nicaraguan puro produced by the company.
There was a soft launch of this cigar in New York back in May. With initial reports very positive, plus the curiosity factor of what Davidoff can do with a Nicaraguan puro, we expect this cigar to do very well. In fact the company has even gone further and announced a fourth size before the official coming out party at the trade show.
1. Alec Bradley Mundial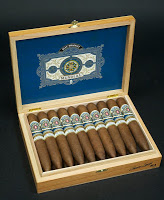 Alec Bradley has been red hot. The recent success of its Nica Puro line has shown this – and of course they are still riding strong from winning the Cigar Aficonado's Cigar of the Year in 2011 for the Alec Bradley Prensado. They always have one of the busiest booths at the show.
In this author's opinion, there is no doubt the Alec Bradley Mundial is going to be the showpiece at the trade show. This cigar has been five years in the making and it has a artesian style inverse torpedo shape called Punta Lanza for each of its five vitolas. It has an interesting blend of Honduran and Nicaraguan tobaccos with featuring a nice dose of Esteli Ligero. The packaging is as eye catching as the cigar.
This is a cigar that is prime to sell out before the trade show is over. Given only 3,000 boxes of 20 were made for this production run, and this will be a cigar that will easily be gobbled up. This was an easy choice for our Hottest Cigar we expect at the trade show
Honorable Mentions:
Oliva Serie V Melanio Maduro – the follow-up the Oliva's Serie V Melanio. It will be a limited run in one size for 2013. This one probably will sell out too.
La Flor Dominicana Chapter One – A box-press in LFD's trademark chisel shape. It should get a lot of attention.
Other Parts to this series

Part 1: The Five Boutiques to Watch
Part 2: Five General Things to Look For
Part 3: Spotlight on Five Entities "Telling a Story"
Part 4: Around the Show Floor (1st Installment)
Part 5: Around the Show Floor (2nd Installment)
Part 7: Around the Show Floor (3rd Installment)