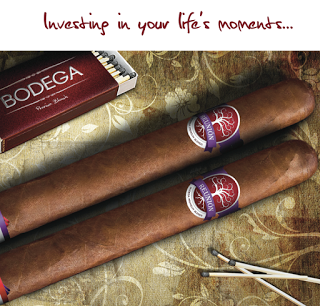 Reunion by BPB
The House of Emilio, the umbrella for which Emilio Cigars handles distribution for other companies has added a new member to its family. Bodega Premium Cigars has entered into an agreement by which House of Emilio will handle their distribution. Information of this announcement was provided in a press release by House of Emilio.
BPB's signature line is called Reunion. According to the press release, "Reunion – is designed around fellowship – gathering, connectedness and friendship. It features two blends both from Nicaragua, a country that has emerged as the rising star of the cigar world. Reunion will be available in three vitolas."
BPB is run by its Co-Founder and CEO Gino Domanico. In a statement by Domanico: "We couldn't be happier partnering with Gary (Griffith) and his team. Gary believes in us and our project".
House of Emilio prides itself on promoting "The Best of the Boutiques". The press release indicated, "The shared goal of both companies is to bring BPB's product portfolio to market with a focus on innovation, social media, brand expansion and awareness. BPB offers blends that embody the company's passion and commitment to the "cigar experience". Their philosophy is to capture how and when people enjoy cigars and reflect this essence in their blends.
House of Emilio has now grown to distributing eight companies in addition to the core Emilio Cigars line. These companies are (in order of when the agreements were made public):
Rodrigo Cigars
Herederos de Robaina
Guayacan
Global Premium Cigars (1502 Cigars)
Ezra Zion Cigar Company
Epicurean Cigars
Nomad Cigar Company
Bodega Premium Blends
Source: Some information for this article was provided via press release from House of Emilio.