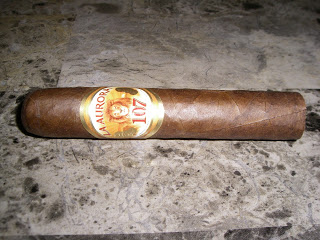 As a part of the celebration of La Aurora's 110th Anniversary, La Aurora Cigars has announced a social media campaign called "National 107" day. The campaign is scheduled for Monday October 7th. As an incentive for participation, the company is offering an opportunity to win an all-inclusive trip to the La Aurora factory in the Dominican Republic.
In order to participate in the contest, cigar enthusiasts must post a picture to a social media medium (such as Facebook, Instagram, Twitter, etc) of a La Aurora 107 cigar with the hashtag #LaAurora107. The winner of the trip all be selected from the entries.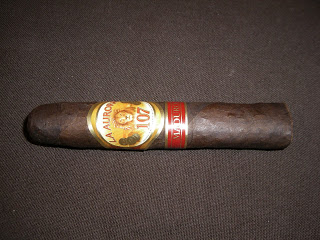 La Aurora 107 Maduro
The La Aurora 107 line was launched in 2010 to commemorate the 107th anniversary of the La Aurora factory. This year the company launched a maduro wrapped counterpart, the La Aurora 107 Maduro. La Aurora Cigars are distributed in the United States by Miami Cigar and Company.