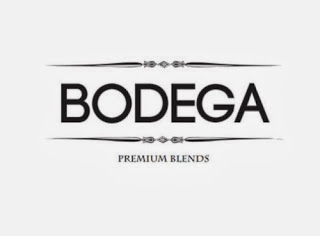 On December 4th, the Nat Sherman Townhouse retail shop in New York will be the location for the launch of Reunion. Reunion is the first line of cigars by newcomer Bodega Premium Blends. The announcement of this launch was made via a press release by the company.
As we covered a little over a week ago, Reunion is a line of cigars that will be packaged with two distinct blends – Aperitivo and Digestivo. The Aperitivo features a Habana wrapper from Jalapa while the Digestivo features a San Andres Maduro wrapper. The Reunion will be packaged in boxes of 20 with each box containing 10 Aperitivo and 10 Digestivo cigars. The cigar will be available in three sizes.

The launch of Bodega Premium Blends was announced at the 2013 IPCPR Trade Show. The company also announced that they would become the eighth company (and ninth brand overall) to be distributed by Gary Griffith's House of Emilio distribution arm. In that announcement came word of the Reunion line of cigars. The company mentioned the line had a theme around the fellowship, gathering, connectness and friendship – characteristics associated with the cigar experience.
According to Chief Brand officer, Ron Plante, "With
the launch event, we hope to re-create the true Reunion
experience. We want to
share our brand philosophy and share our journey".
As for the details of the event itself, Stephane
Barjolin, co-founder and Chief Relationship officer, added "We will
be pairing the Aperitivo with some of our favorite spirits, then,
after enjoying some food, we'll get a chance to finish the night
off with the Digestivo. We've also hired a barista to try our
Reunion offerings with some of our favorite coffees."
Company CEO Gino Domanico commented, "As
the ninth brand added to House of Emilio, Bodega Premium Blends finds
itself in very good hands. Gary's business acumen is only surpassed by his
task-oriented nature. Our distribution deal with House of Emilio
let's us focus on what we do best: blends, brands and promotion."
Plans are for Reunion to arrive at the House of Emilio warehouse the second week of December with shipment to retailers before the end of the year.
Source: Some content for this article was provided via press release by Bodega Premium Blends.