Assessment Updates will be posted on this web-site to: 1) Assess "pre-review" cigars that were not given a rating or score (typically pre-release cigars); 2) Provide numeric ratings to cigars previously assessed prior to the implementation of the numeric scoring system; 3) Provide a re-assessment and re-score of previously assessed/score cigars. Today, we re-assess the Avo 80th (Avo LE 2006). This was a cigar we assessed back in May, 2012.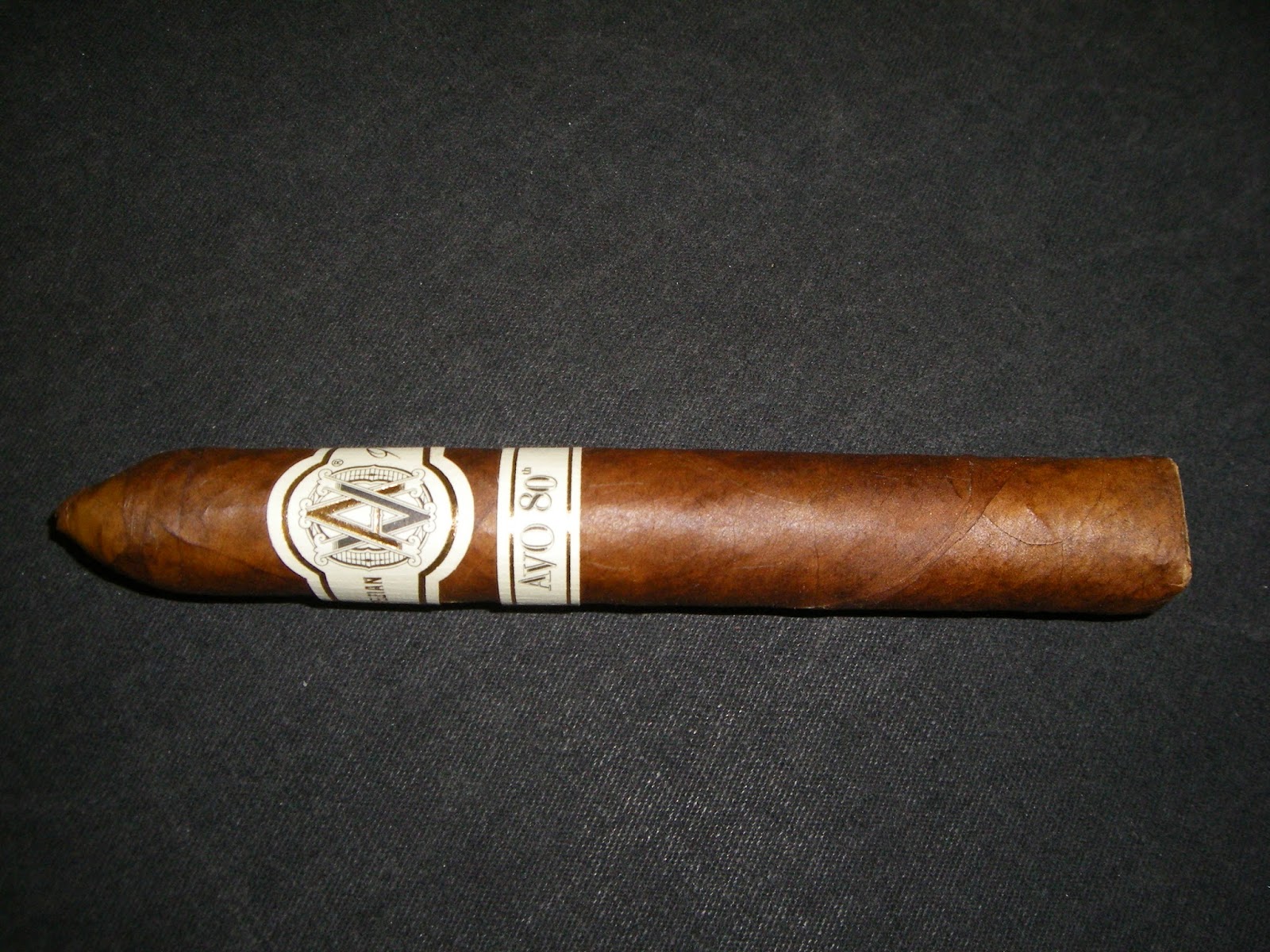 Avo 80th (Avo LE 2006)
The Avo 80th was the 2006 release of the Avo Limited Edition series. This is an annual release by Avo Cigars whose release coincides with brand ambassador Avo Uvezian's March 22nd birthday. Since 2006 was a milestone for Uvezian in which he turned 80 years old, the release was appropriately branded the Avo 80th. A couple of years ago I had smoked the Avo 80th and it left me with a positive impression. Recently I went back to revisit this cigar. Overall my impressions this particular time around were even much more positive.

The Avo 80th consists of an Ecuadorian Sun Grown wrapper over Dominican binder and filler. As with most of the annual Avo Limited Edition series releases, the cigar is made in a single vitola. For 2012, the cigar was a 6 x 52 belicoso. The cigar commemorates the first size made for Uvezian when he launched his brand. Production is limited as only 6,000 boxes of 24 were produced.
The flavors start out with a mix of black pepper, wood, citrus sweetness, nut, and bread notes. I found this time around there was more sweetness with the Avo 80th, and less in the way of creaminess. At the same time, I found the pepper to be a little more dialed back than the first time. The cigar pretty much was medium strength, medium-bodied from start to finish. In fact the strength and body seemed a little deeper out of the gate this time around.
Overall I enjoyed the way the Avo 80th smoked this time around. I have no explanation on why this smoked better and a little more fuller, but its possible my pallet refined a bit – or that this was simply a better cigar.
Click here for my original assessment of the Avo 80th.
Summary

Burn: Excellent
Draw: Excellent
Complexity: Medium
Strength: Medium
Body: Medium
Finish: Good
Assessment: 3.5 – Box Split
Score: 91
References

Price: $15.00
Source: Gifted
Stogie Geeks Podcast: n/a
Stogie Feed: n/a