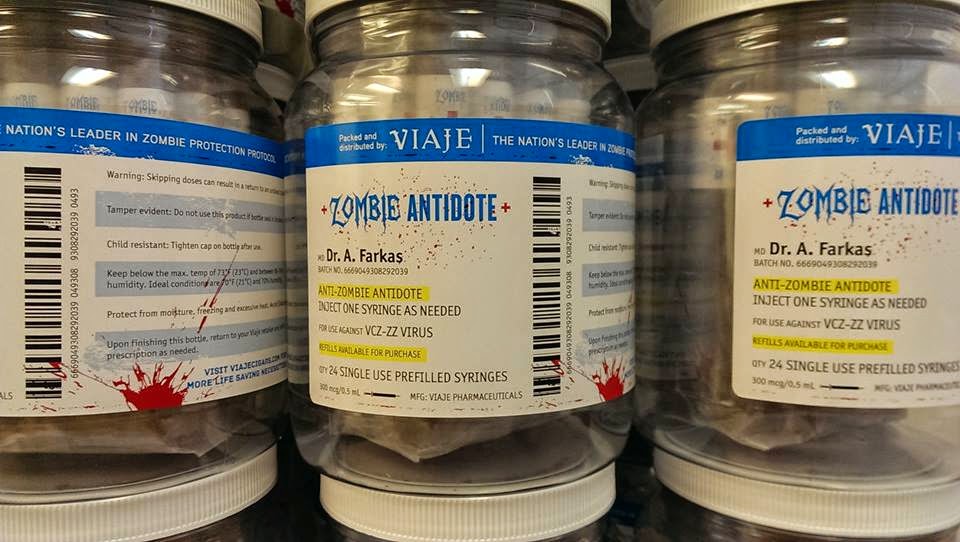 Viaje Zombie Antidote Packaging
(Photo Credit: Viaje Cigars Facebook Page)
While Viaje Cigars co-founder Andre Farkas broke news of the Viaje Zombie Antidote back in February to us on the Stogie Geeks show, he had one more surprise.  Today Farkas unveiled the unique packaging for the Zombie Antidote.  He also confirmed to Cigar Coop / Stogie Geeks that the cigars are shipping this week to authorized retailers.
The Zombie Antidote will feature some of Viaje's most innovative packaging to date. The cigars are packaged in a prescription style jar – complete with a simulated prescription type label.  As Farkas showed us on Stogie Geeks, the Viaje Zombie Antidote is a cigar that is in the shape of a syringe.  The jars will contain 24 Zombie Antidotes.

Back in February, Farkas gave us a sneak peak of this cigar.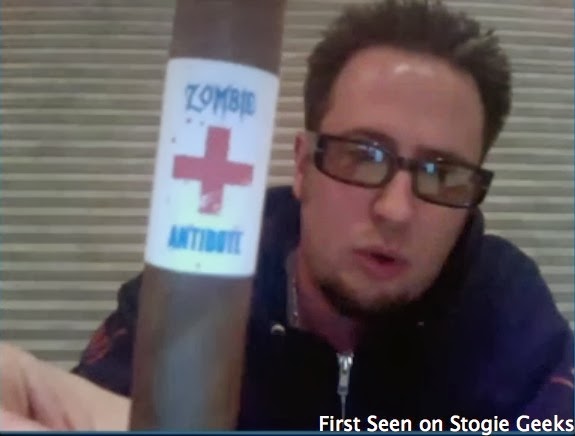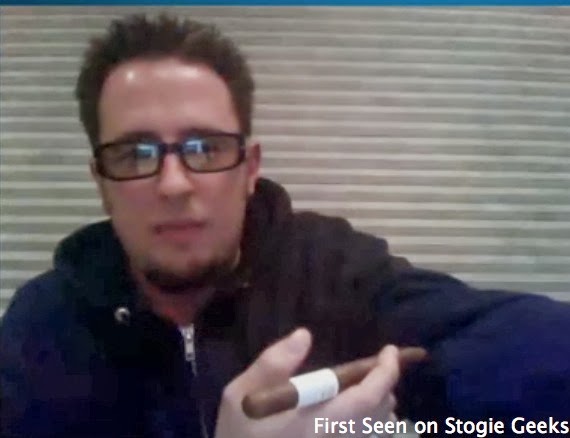 As Farkas told us on Stogie Geeks, there is an on-going that ties several of his blends together. The story goes that Viaje WMD (Weapon Mass Destruction) explodes. Because of radiation from the explosion, people would mutate into Zombies "Zombies".  The Zombie Super Shot helps arm people for what Farkas calls the "Zombie Apocalypse".  The only way to cure the Zombies is with the Zombie Antidote.
The caption under the photo of the packaging read:
"To those infected by the VCZ-ZZ Virus needing treatment, please visit an authorized Viaje retailer. Retailers have been instructed on proper administration. Do not panic. Antidote has been dispatched."
While Farkas has kept much of the specifics under wraps, we do know that this cigar is a part of the Zombie line.  It will be a small batch release to all Viaje authorized retailers.