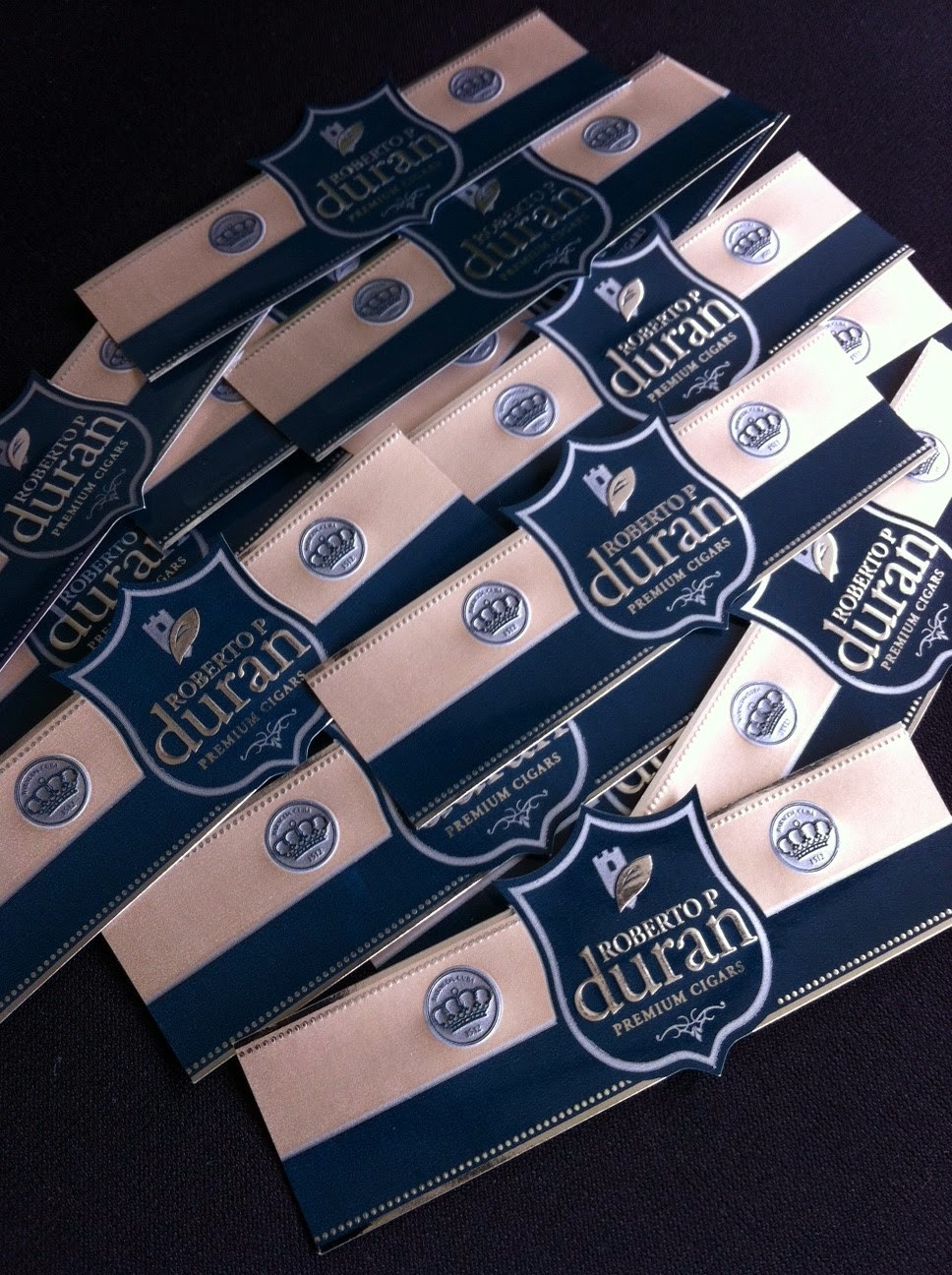 Roberto P. Duran Cigars made their debut with last year as the company has released three blends under their
Azan
line of cigars. The Roberto P. Duran Cigar introduces a super premium cigar into the line.
The company and the new cigar named are made for its owner and founder, Roberto Pelayo Duran. Originally from Cuba, Roberto started out as a cigar production supervisor in that country. He then went on to assemble and manage all Cuban cigar brands for The Pacific Cigar Company, Ltd. He has also served as consultant to British American Tobacco working on their global brand strategy.
With the Roberto P. Duran Cigar line, Roberto pays homage to his family and his family's city of origin in Cuba.
Roberto said, "The Duran last name is from my Mother's side. It was my Grandfather on my maternal side which introduced me to the joys of tobacco. He lived to be 99 years old and smoked on average about 8 cigars a day. I owe my livelihood to him. I wish to honor his memory with a cigar which bares his last name and honor the city of his birth, Baracoa."
The cigar is described as a progressive "medium to strong" cigar that Duran estimates is 20% stronger then the Azan line.
Roberto added, "The Roberto P. Duran Cigar Brand has been a long time in the making. We used the absolute best tobacco available and we delayed the release of this cigar as we wanted to make absolutely sure that it was the best expression of a super-premium cigar."
At a glance, let's take a closer look at the Roberto P. Duran Cigar:
Blend Profile
The cigar features an Ecuadorian Habana Criollo wrapper from a plantation that Roberto owns in Ecuador It is said to be silky in complexion with a light brown colorado color – almost reminiscent of the original Cohiba color.
The binder and filler are from Nicaragua with an added leaf from Latin America in the filler.
Wrapper: Ecuadorian Habana Criollo
Binder: Nicaraguan
Filler: Nicaraguan + one leaf from an undisclosed Latin American country
Vitolas Available
The Roberto P. Duran Cigar comes in four sizes. Each of the four sizes pay homage to Roberto's roots in Cuba.
The Rio Toa: 5 x 52. This epresents biggest river in Cuba. It is very significant to the eco-system and it is at the heart of Baracoa.
La Punta: 6 x 54 (Torpedo). The name appeals to a Torpedo. The fort of "La Punta" built in 1802 is one of the symbols of Baracoa.
Tainos: 6 x 56. This is an ode to the Tainos, which were the natives of Baracoa before the arrival of Colon.
Cacique Guama: 6 x 60. This was a Tainos Chief from Baracoa who was a great fighter against the Spanish occupation of their land.