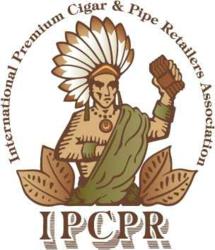 On July 20nd, the International Premium Cigar and Pipe Retailers Association (IPCPR)kicked off their Annual Convention and International Trade Show in Las Vegas Nevada at the Sands Convention Center.  The kickoff meeting introduced new CEO Mark Pursell to the IPCPR membership base. IPCPR also introduced its first Federal Legislative Award and announced recipients for its "Step Up Awards".  The International Women's Cigar Society also presented its annual award. Finally, new members to the IPCPR's Board of Directors were announced.
The first Federal Legislative Award was presented to Congressman Jeff Denham from the 10th district of California.  This award was presented to a member of the legislative who has helped advocate for rights in the cigar and pipe industry.  Denham was also one of the first co-sponsors of HR792.

For the third consecutive year, IPCPR handed out its "Step Up" Awards to retailers who go "above and beyond" for the industry.  This year's recipients were Tom Ashby of Cigar! Cigar! in Evansville, Indiana; Brian Shapiro of Cigar Factory Outlet in South Norwalk, Connecticut; and Jim Clark of Strauss Tobacconist in Cincinnati, Ohio.
The International Women's Cigar Society presented its Impact Award to Tiffany Rumbo from Club Humidor in San Antonio Texas.  Rumbo serves as Vice President of the Tobacconist Association of America (TAA) and is a former IPCPR board member.
The Officers for IPCPR remain in place through the 2015 IPCPR Annual Convention and Trade Show:
Finnie Helmuth, President
Craig Cass, 1st Vice President
Ken Neumann, 2nd Vice President
John Anderson, Treasurer
Greg Zimmerman, Secretary
Curt Diebel, Ex-Officio
The 2014-2015 Board of Directors will consist of the following.  Three new members were named to the Board of Directors
Veronica Fenner
David Garafolo
Mike Howe (New)
Todd Naifeh
Mike Peacock (New)
Kent Pennington
Scott Regina
Terry Gallagher (New)
Reagan Starner
Jim Young