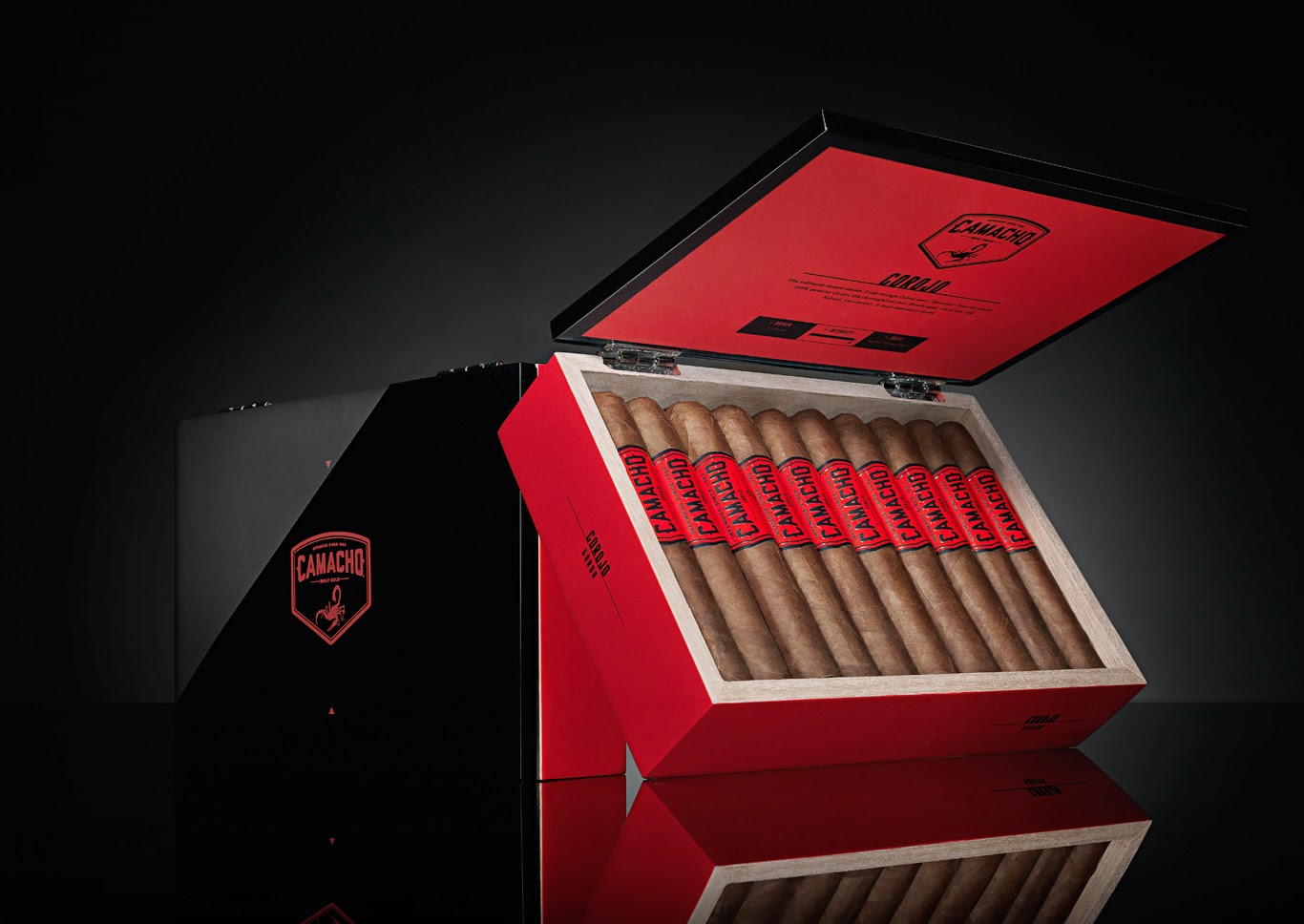 Camacho Corojo Gordo
Camacho Cigars has announced two new additions its Camacho Corojo line. The Camacho Corojo Gordo will introduce a 6 x 60 vitola into the Camacho Corojo line. Meanwhile the Camacho Corojo Robusto Tubos will now have a 20 count offering. As a part of these new additions, Camacho is launching an "Original Bold Standard Campaign" that will allow the brand to focus on its roots – Corojo tobacco. As a part of the campaign there will be a series of in store events and education seminars around corojo.

The Camacho Corojo Gordo has begun shipping on January 15th while the Camacho Corojo Robusto Tubos 20s will begin shipping on January 27th.

Camacho Corojo Gordo

Camacho Corojo Robusto Tubo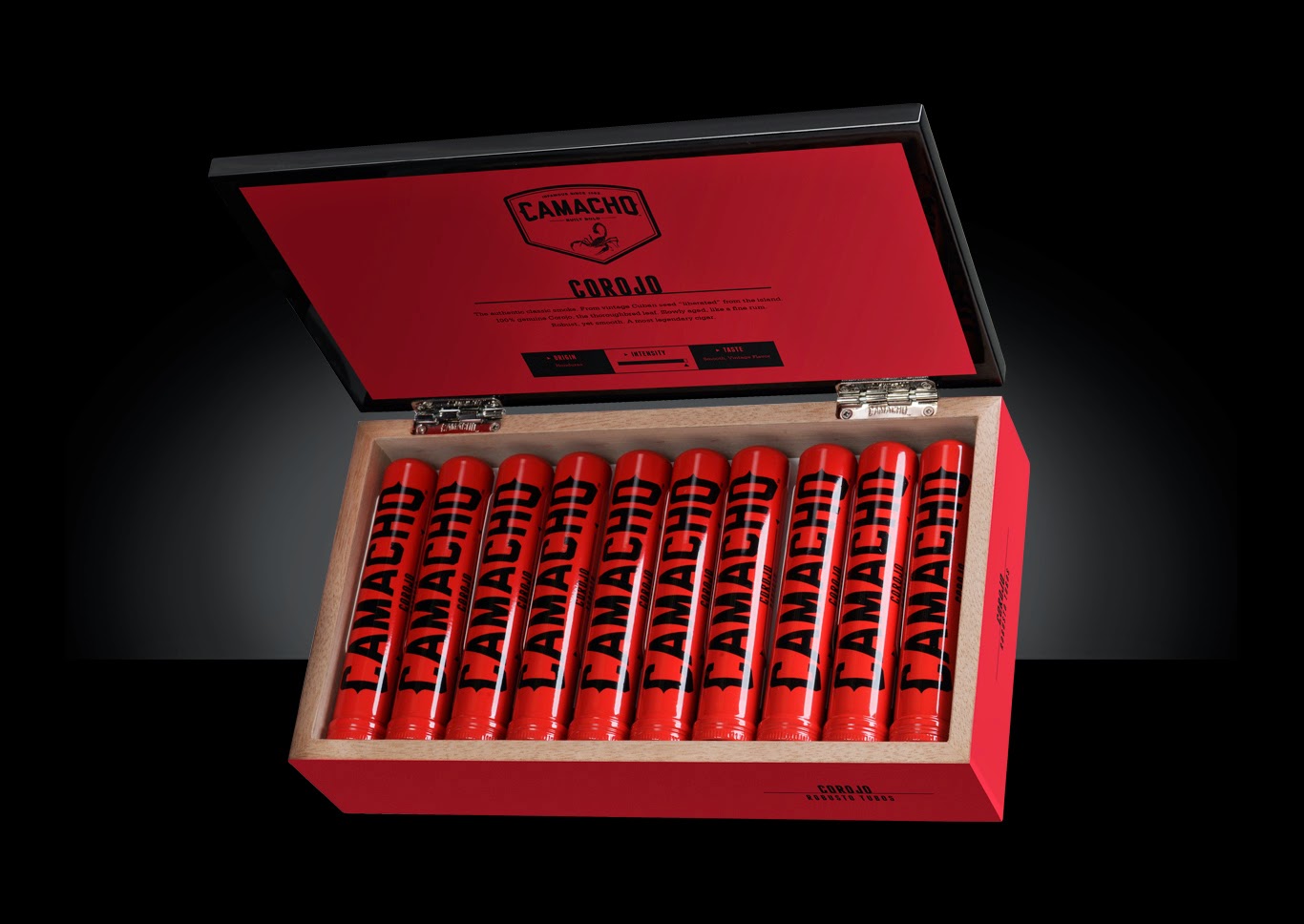 Camacho Robusto Tubo 20s
Corojo is something that has been a core tobacco to the Camacho brand. Dylan Austin, director of marketing for Camacho explains: "Original Corojo sits at the heart of everything we build under the Camacho brand. It is a core component that roots our brand back to its storied Cuban heritage and what gives our cigars the unique intensity that aficionados across the globe have come to love. Many industry experts have compared our Camacho Corojo to the legendary cigars of Cuba's heyday."
In a press release, Camacho explains:
Original Corojo has had quite the fabled past. First developed in the 1930's and 1940's at the famed "El Corojo" farm by Diego Rodriguez, the Corojo seed came to be while looking to improve the quality of Criollo crops. He did so by crossing Criollo with a strain from Sumatra. The resulting seed, Original Corojo, was to establish itself as the exclusive wrapper grown for Cuban cigars since 1948. The development of Corojo restored order in a mosaic of tobacco seeds that had prevailed since the end of the 19th century and came to be known as the finest tobacco ever grown in Cuba.


Since its development and through the Cuban revolution, the famed Corojo seed thrived and continued to gain global notoriety. It was until 1978, when a widespread devastation of blue mold hit the island, that the story of Original Corojo and tobacco in Cuba begins to take a different course. After the attack of '78 – '79, the Estacion Experimental del Tabaco (San Juan y Martinez) begins to develop disease resistant hybrids, 208 new strains to be exact. However, only two made the cut and are known today as Havana 92 and Havana 2000. With new hybrids in hand, Cuba bid farewell to the famed seed and in 1996 the last crop of Original Corojo touches Cuban soil.


Cuba's famed seed was smuggled off the island and taken to a remote farm in the rugged and dense jungle of the Jamastran Valley in Honduras, where Original Corojo is still grown today. Cuba's legendary taste, preservedand protected for over 40 years, can still be experienced in its purest form by reaching for a Camacho Corojo. Through the painstaking work and uncompromising values of those who continue to preserve and protect the Corojo seed, Cuba's original bold smoke continues to live on.
Camacho has also referred to "Original Corojo" as "Authentic Corojo". At a glance, here is a look at the Camacho Corojo line.
Blend Profile

While the Camacho Corojo was rebounded with the launch of the Camacho Bold Standard in 2012, Camacho Corojo remained a all-Corojo puro. The big change is that its wrapper now comes from a fifth priming – and three primings are used in the filler.
Wrapper: Authentic Corojo (5th priming)
Binder: Authentic Corojo
Filler: Authentic Corojo (3 primings)
Country of Origin: Honduras (Agroindustrias Laepe S.A.)
Vitolas Available
There will be seven frontmarks for the new Camacho Corojo. The product will be sold in boxes of 20 except for the tube offering which will be sold in boxes of 10. The brand also has plans for 4 packs for this line.
Gordo: 6 x 60
Robusto Tubo 20s: 5 x 50
Robusto Tubo 10s: 5 x 50
Robusto: 5 x 50
Corona 5 1/2 x 44
Toro: 6 x 50
Figuardo: 6 1/8 x 42 x 54
Gigante: 6 1/2 x 54
Churchill: 7 x 48