Assessment Updates will be posted on this web-site to: 1) Assess "pre-review" cigars that were not given a rating or score (typically pre-release cigars); 2) Provide numeric ratings to cigars previously assessed prior to the implementation of the numeric scoring system; 3) Provide a re-assessment and re-score of a previously assessed/score cigars. Today, we re-assess the Viaje Super Shot Criollo 2015 12 Gauge.  For this cigar we assessed the 2012 version back in March, 2012 in the 10 gauge size.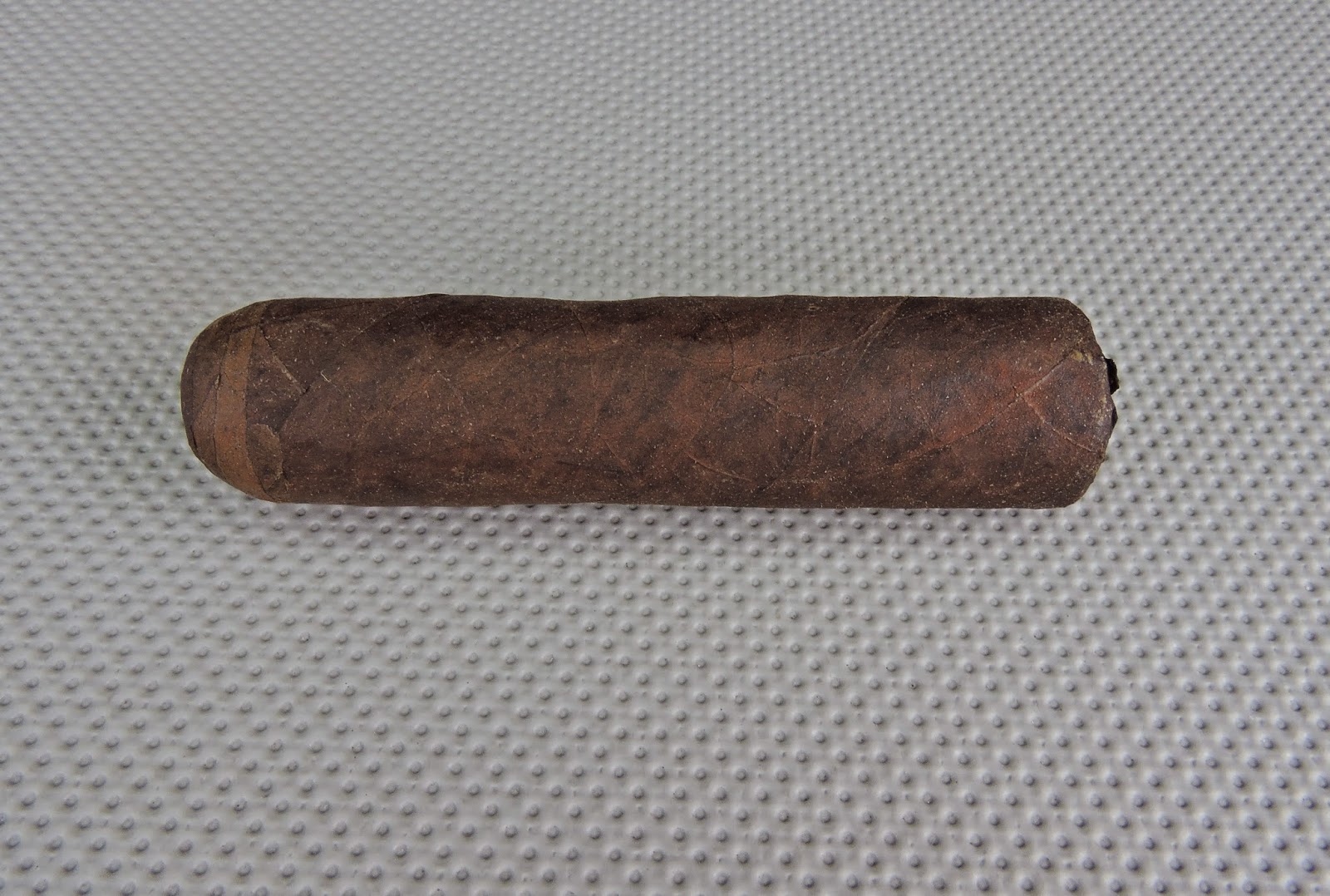 Viaje Super Shot Criollo 2015 12 Gauge

Wrapper: Nicaraguan Criollo
Binder: Nicaraguan
Filler: Nicaraguan
12 Gauge: 3 1/4 x 52
In early 2012, Viaje launched its Super Shot series. The name for the Super Shot comes from Farkas' interest in clay shooting. Farkas was hoping to create a short smoke while taking a break in between shooting. The cigars are shaped and sized similar to a shotgun shell – and are named 10 Gauge and 12 Gauge to represent the shell size.  There have been several iterations of the Super Shot – the Criollo, Corojo, and Zombie blends. As with all Viaje releases, they are done in limited production small batches.  In 2015, the Criollo blend returned after a one year absence.  Today we look at the Viaje Super Shot Criollo 2015 in the 12 gauge size.
The Viaje Super Shot 2015 Criollo is an all-Nicaraguan puro featuring a Nicaraguan Criollo wrapper. The 12 gauge measures at 3 1/4 x 52 (as opposed to the slightly larger 10 gauge which measures 3 1/2 x 54).  The cigars are packaged in 25 count boxes reminiscent to how shotgun shells are packaged.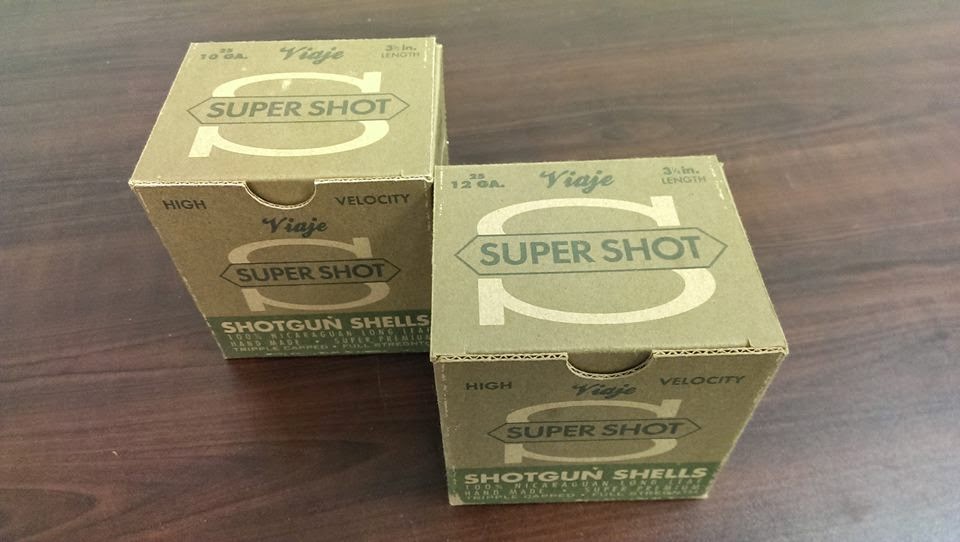 Packaging of Viaje Super Shot 2015 (Photo Credit: Viaje Cigars)
Overall the Viaje Super Shot Criollo 2015 12 Gauge keeps to a similar flavor profile as what I have come to expect from this blend.  This is going to deliver a mix of mocha (coffee and chocolate), cream, pepper spice, and some citrus.  I did find the strength and body of this blend was slightly tamer than previous versions.  This one came in on the upper end of medium to full for both strength and body.  By comparison, the 2012 version was full strength and full-bodied.
Like the other Criollo blends in this series, the Viaje Super Shot Criollo 2015 isn't going to be the most complex cigar. On the other hand, this is going to be a cigar that delivers some amazing flavors. I also found the Viaje Super Shot Criollo 2015 12 Gauge to be one of the smoothest blends in the line to date.  If you are a fan of this series and blend, this is certainly one size I'd advise checking out.
Summary
Burn: Excellent
Draw: Excellent
Complexity: Low
Strength: Medium to Full
Body: Medium to Full
Finish: Excellent
Assessment: 4.0 – Box Worthy
Score: 91 (Previous Score 92 *)


* Note:  Previous scoring system was used
References
Original Assessment: Viaje Super Shot 10 Gauge (Viaje Shotgun Shells)
News: Viaje Super Shot Returns for 2015
Price: $6.40
Source: Purchased
Stogie Geeks Podcast: Episode 47 – "Oliva Bonanza"
Stogie Feed: Viaje Super Shot 12 Guage 2013