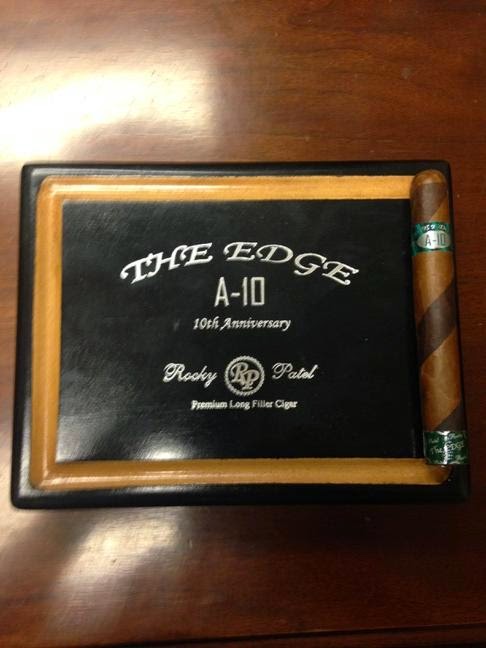 Photo Credit: Nimish Desai, Twitter Account
The Rocky Patel Edge line is turning ten years old, and there will be a new limited edition release. The Rocky Patel Edge A-10 will be limited barber-pole release that will go back to the line's roots and incorporate a combination of Corojo and Maduro wrappers.

The Rocky Patel A-10 will be available in one size – a 6 x 52 Toro. It will be packaged in 20 count boxes and will be priced at $7.50 per cigar.
The cigars will not only feature the line's signature footer band, but will also incorporate a standard band – something not seen across the series before.
The Rocky Patel Edge was introduced back in 2005. Two of the earliest releases of this line featured Corojo and Maduro wrapper options.