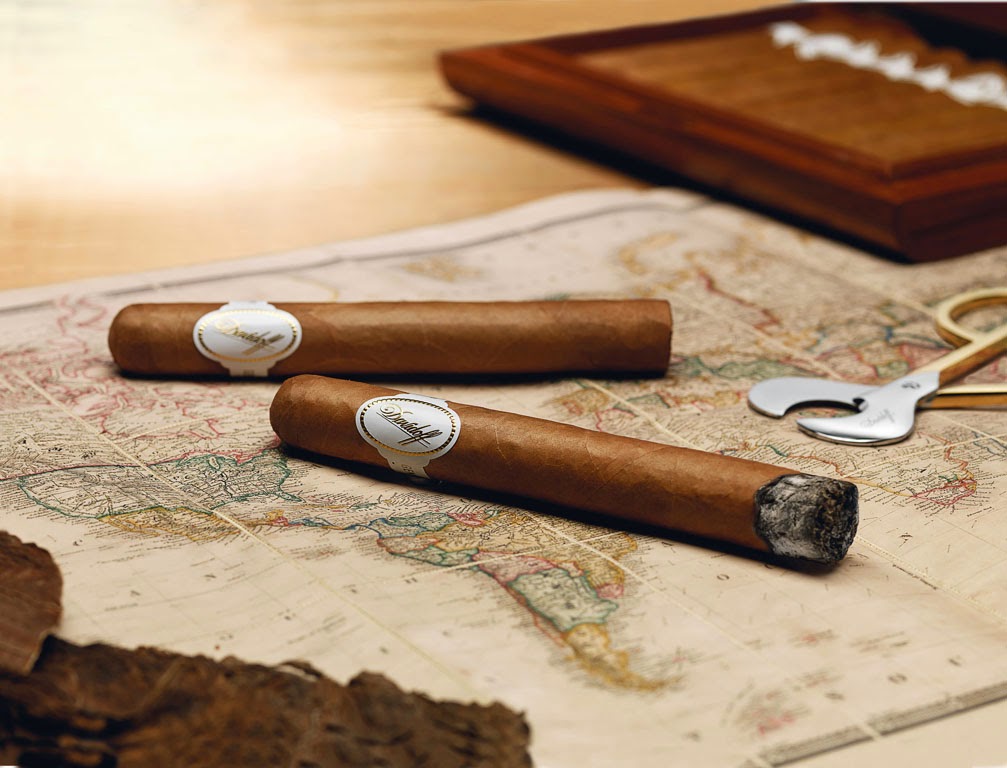 Photo Credit: Oettinger Davidoff AG
At the 2014 Davidoff Golden Band Awards, it was announced there were plans to commemorate Davidoff's parent company Oettinger Davidoff AG's 140th anniversary. Today the company launched plans for this celebration. The first major announcement comes with the opening of new store in Basel, Switzerland – the place where it all began for company founder Max Oettinger.

Oettinger opened his tobacconist store "Havana House" at Eisengasse 9 in Basel back in 1875. Things come full circle as the company announced the new store in Basel will be located on the Grossbasel side of the Middle Rhine Bridge in Basel. This is just a few steps from Eisengasse 9. The new store will feature luxury cigar lounge.
Zino Davidoff took over his father's tobacco shop in Geneva in 1930. He grew the shop and the brand into a successful business. 1n 1970, Davidoff sold his business to the Max Oettinger Company. He would stay on as a brand ambassador and play an integral role in the growth of the brand. When Oettinger acquired Davidoff, the Geneva shop proved to be a cornerstone of the relationship between Zino Davidoff and Oettinger CEO Dr. Ernst Schneider. In homage to Davidoff and Schneider, the company recently renovated its first flagship store in Genava.
Oettinger Davidoff AG shows no signs of slowing down embracing a "Crop to Shop" philosophy. Back in February the company announces plans to acquire farms in Honduras and Nicaragua as well as open a new factory in Honduras. The company is aggressively growing and tuning its portfolio which has included the revamping of Avo and Winston Churchill as well as plans to launch the Davidoff Brazilian line. In 2015, the company has also currently launching flagship stores in Amsterdam, Tampa,  Houston,  Atlanta, and Lower Manhattan in New York.
Oettinger Davidoff Timeline
The following is a timeline chronicling the history of Oettinger Davidoff AG.  This timeline and the associated photos were provided by Oettinger Davidoff AG.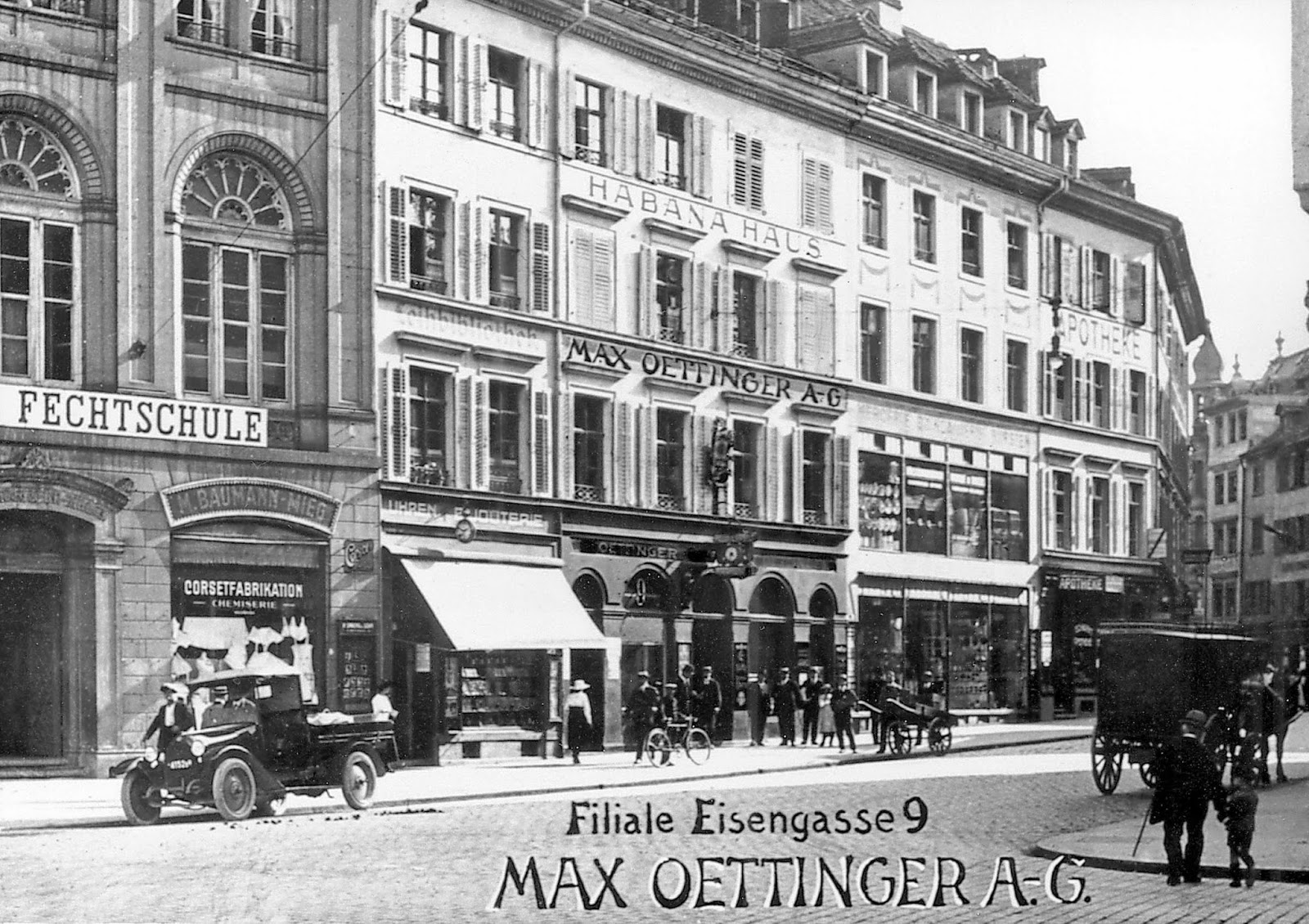 Eisengasse Store of Max Oettinger (Image Credit: Oettinger Davidoff AG)
1875: Max Oettinger opens his first store
Max Oettinger, a native of Bavaria, is 27 when he opens his cigar shop at Eisengasse 9 in Basel. From the "Havana House" he sells imported cigars, tobacco from the barrel, cigarette tobacco, pipes and smokers' accessories. In 1882, he opens a branch in the nearby town of St. Ludwig (now St. Louis, France) and in 1887 starts exporting around the world. When the First World War breaks out, his company is one of Switzerland's top three tobacco specialists.
1890: The first employment rules are issued
As his staff grows, Mr. Oettinger issues his first "employment rules". These include instructions such as "The working day is 12 hours long", "Employees engaging in political activity will be dismissed without notice", and "An employee must not make mistakes; any that do will be dismissed". The rules also recommend bible reading and suggest that female employees adopt a pious way of life. The fact that "sick employees receive no wages", but "should be grateful to the hand which ultimately feeds them" reflects the thinking of the time.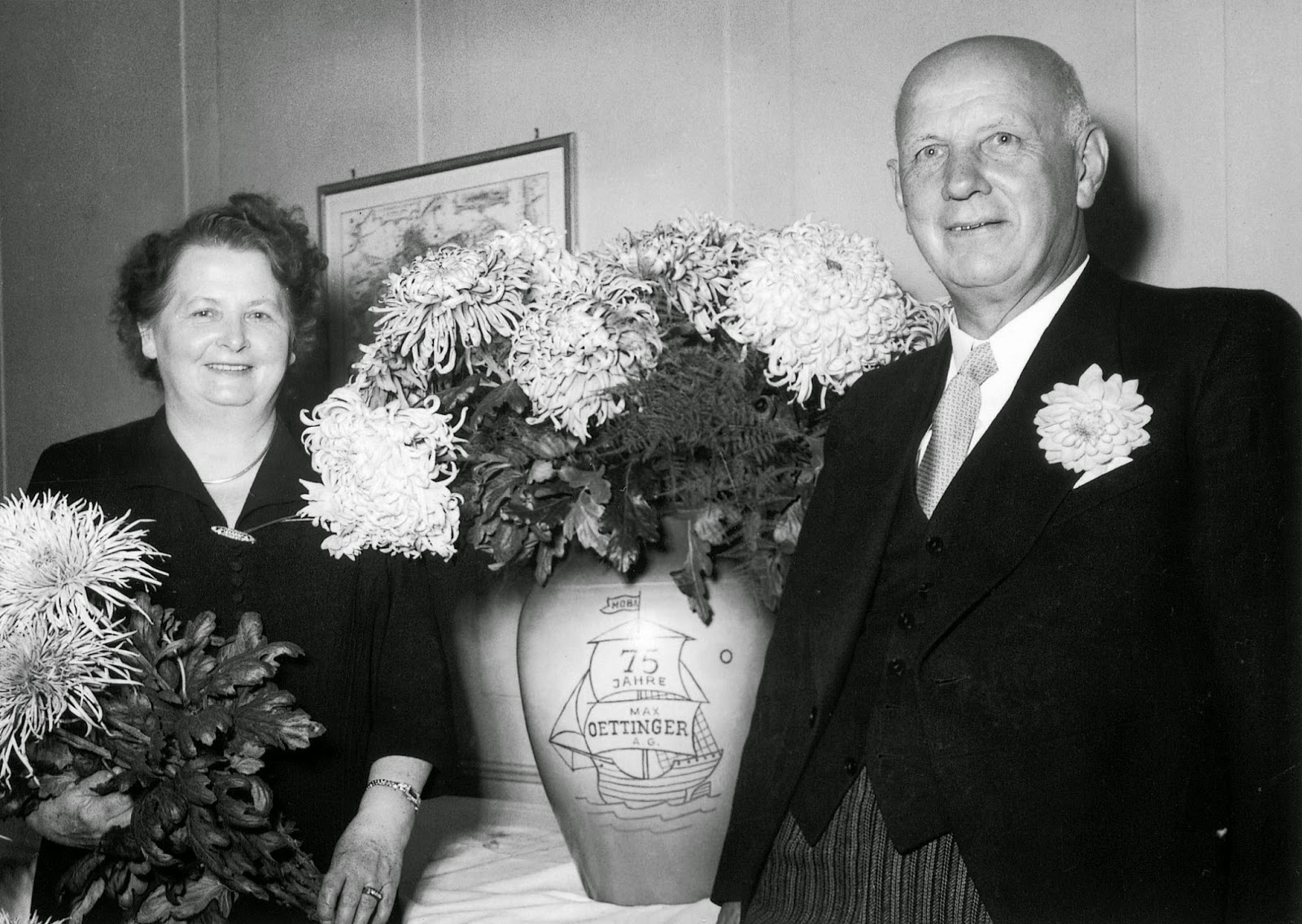 Georg Huppach (Photo Credit: Oettinger Davidoff AG)
1924: The company falls into difficulty
The First World War and its consequences drive large clients into insolvency. Max Oettinger turns his business into a limited company in order to raise new funds, but bankruptcy remains a threat. What is more, the boss falls ill and in 1924 withdraws from the business; he dies three years later. His creditors, including some tobacco producers, bring in businessman Georg Huppuch to restructure Max Oettinger AG.
1926: The second generation takes over
Huppuch sorts out Oettinger's legacy, brings a halt to unprofitable imports, sells the retail outlets and concentrates on wholesale business. He founds the General Association of Wholesalers and forms a partnership with Kiosk AG in Bern. He moves the company's head office close to Basel's SBB railway station in Nauenstrasse. In 1938, Huppuch caps off his successful strategy by buying all of the company's shares and creating the "Moba" (Max Oettinger Basel) brand.
1945: Switzerland's most important tobacco wholesaler
After the war, the Basel company is one of Switzerland's most important tobacco wholesalers. A smooth succession is also ensured: Harding Joerin and Dr. Ernst Schneider, Huppuch's very capable sons-in-law, become the sole shareholder's right hand men in 1944 and 1947 respectively. Max Oettinger AG thus becomes a solid family firm.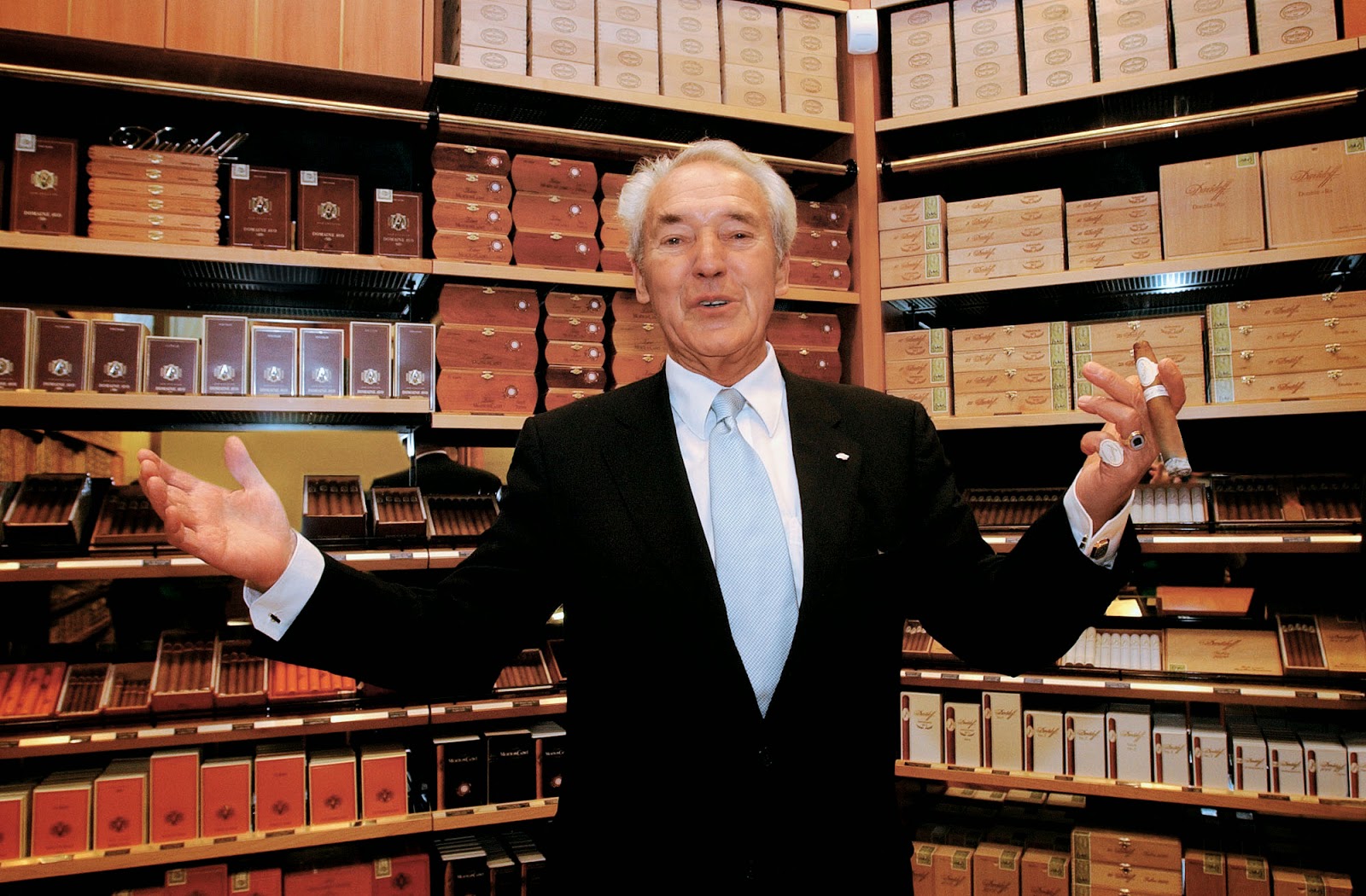 Dr. Ernst Schneider (Photo Credit: Oettinger Davidoff AG)
1961: Dr. Ernst Schneider takes over
Dr. Ernst Schneider, husband of Huppuch's daughter Annemarie, is a Basel lawyer who as a young man worked for the Swiss Red Cross at the Dachau and Birkenau concentration camps. The insights into human nature he gathered during this time, as well as his experience as the director of the Ed. Laurens S.A. cigarette company in the Swiss city of Lausanne from 1956 to 1961, make Schneider the perfect person to lead the company into the 21st century. With charisma, intuition, flexibility – and luck created by hard work – he makes some initial acquisitions, including Zurich-based tobacco retailer Naegeli zum Tabakfass AG in 1965, and then in 1969 the tobacco and confectionary wholesaler Säuberli & Cie AG in Suhr. Slowly a conglomerate of tobacco retailing and tobacco/confectionery wholesaling businesses begins to take shape; Oettinger gradually becomes an international company.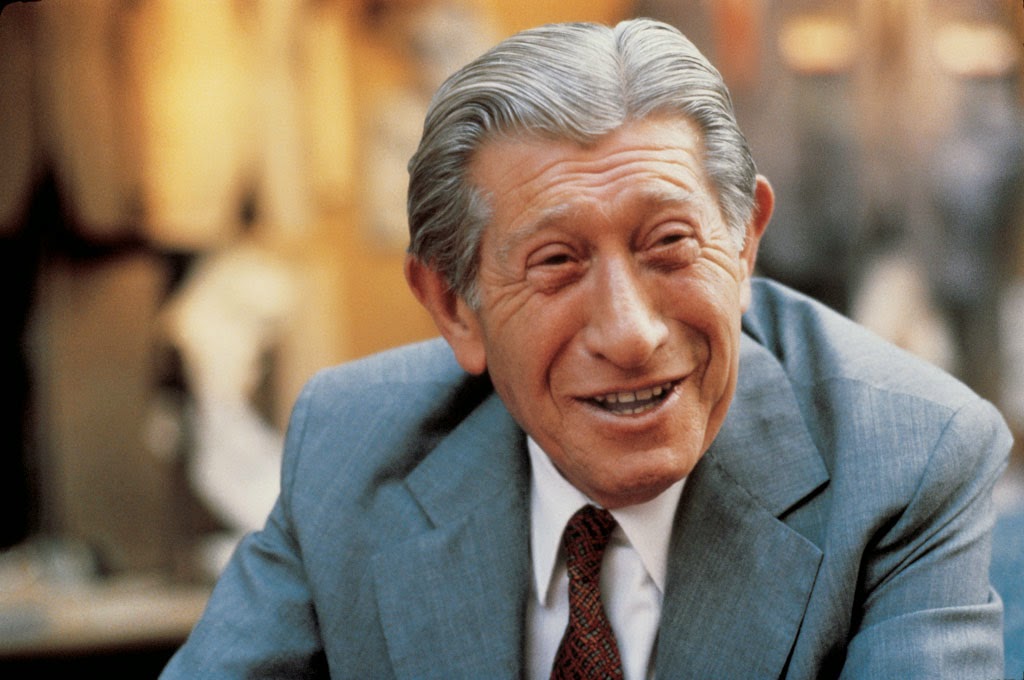 Zino Davidoff (Photo Credit: Oettinger Davidoff AG)
1970: Zino Davidoff sells to Oettinger
A major milestone on this journey came with the acquisition of Zino Davidoff's cigar business in Geneva. Davidoff, a charismatic Russian who had fled the political turmoil of his home town, Kiev, came to Switzerland with his father in 1911. He soon took over his father's shop on the Boulevard des Philosophes in Geneva and turned it into the world's most successful specialist cigar business, frequented by many Russian exiles and politicians, including Lenin. After doing business with each other for many years and forming an increasingly close friendship, Zino sold his business and the right to the "Davidoff" brand name to Dr. Ernst Schneider in 1970. Zino continued to support the firm as an ambassador until his death in 1994. Establishing "Davidoff" as an international brand begins in earnest.
1973: The Group grows
The development of the "Davidoff" brand goes hand in hand with the Oettinger Davidoff Group's significant expansion through further acquisitions. In 1973, the Group buys Belgian company Zabia SA, Pronk Import BV of the Netherlands in 1978, the German tobacco retail chain Wolsdorff Tobacco GmbH, Hamburg in 1997, and French company Belrive SA in 1999. Davidoff of Geneva Inc. had already been set up in the USA in 1988.
1989: Leaving Cuba
Thanks to the personal friendship between Zino Davidoff and the Cuban tobacco authorities, for decades Davidoff cigars were exclusively "Havannas" made from the finest Cuban tobacco. At the end of the 1980s, Ernst Schneider decides to bring a halt to this business and refocus on the Dominican Republic. Hendrik Kelner, a descendant of Dutch tobacco traders who lives in the Dominican Republic, is an outstanding tobacco grower and gifted tobacco mixer. He guarantees the premium quality of Davidoff's Dominican cigars.
1998: Ernst Schneider steps away from operational business
Now 77, Dr. Ernst Schneider becomes Chairman of the Board of Directors and hands over operational management to Dr. Reto Cina, born in Bern in 1946. In 1999 the Group opens Distripack Vertriebs- und Handels GmbH in Weil am Rhein, Germany, which replaces the Dutch logistics centre that was previously responsible for the Europe region. On 1 January 2001, all of Max Oettinger AG's wholesaling activities are merged with those of Säuberli & Cie. AG into the new company Contadis AG, based in Oberentfelden, Switzerland. Regular celebrations are held over the years, including for the company's 125th anniversary in 2000. The Group takes the opportunity to sponsor an exhibition about tobacco at the Museum of Culture in Basel: "Starker Tobak – Ein Wunderkraut erobert die Welt" ("Strong Stuff – The Miracle Plant that Conquered the World").
2003: Worldwide launch of the "Zino Platinum" cigar brand
The new "Zino Platinum" brand is launched worldwide in partnership with American marketing guru Peter Arnell and hip-hop mogul Steve Stoute. The brand, which covers the "Crown" and "Scepter" series, adopts a completely new approach in terms of design, marketing and advertising.
2006: Dr. Ernst Schneider resigns as Chairman of the Board of Directors
On 1 July, Dr. Ernst Schneider steps down as Chairman of Oettinger Imex AG. He remains a member of the Board of Directors and is succeeded as chair by Riccardo Gullotti. In April 2007, Gulotti resigns for health reasons.
2007: Andreas Schmid becomes Chairman of the Board
In December, Oettinger Imex AG appoints 50 year-old lawyer Andreas Schmid as a new Member and Chairman of the Board of Directors. The Board is also strengthened by the addition of Dr. Olivier Ryhiner, who becomes the second Vice Chairman alongside Dr. Rudolf Schaffner.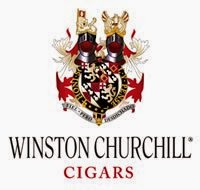 2008: "Winston Churchill" and acquisitions in Honduras and the USA
In May 2008, the company launches the "Winston Churchill" cigar brand worldwide in homage to the legendary British prime minister and cigar smoker. His descendants had given Oettinger Davidoff exclusive rights to manufacture, market and sell cigars, cigarillos and smoking accessories using the famous name. In the same year, the company buys family firm Camacho Cigars. With this acquisition, the Group strengthens its presence in the US, the world's largest cigar market, and adds another key producer country to its portfolio: Honduras. The acquisition of Cusano in the USA gives Oettinger Davidoff access to new sales channels in the USA.
2009: Dr. Ernst Schneider †
Following a short illness Dr. Ernst Schneider dies on Tuesday 13 October 2009 at the age of 88, following almost 50 years of service to the family firm.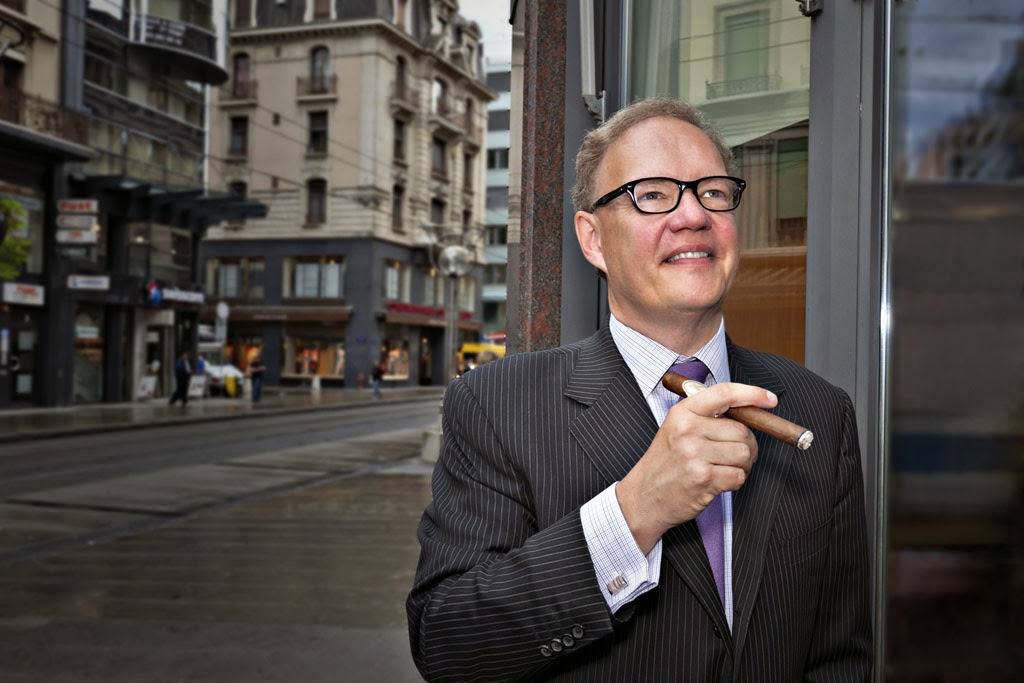 Hans-Kristian Hoehsgaard (Photo Credit: Oettinger Davidoff AG)
2011: New CEO Hans-Kristian Hoejsgaard & 100 years of Davidoff Flagship Stores

In April, 2011, Hans-Kristian Hoejsgaard takes over management of the company. The Dane comes from a family firm that had been in the tobacco industry for three generations. Hoejsgaard has 25 years of experience in the consumer goods market on several continents – 15 of these in the luxury sector. The oldest Davidoff shop in the world turns 100. Zino Davidoff's father opened it on the Boulevard des Philosophes in Geneva in 1911, thus laying the foundation for today's worldwide network of around 70 Davidoff Flagship Stores. To mark the 100th anniversary of the original company, Davidoff celebrates "100 Years of Excellence in Fine Cigar Retailing". On 1 December of the same year, a new retail concept is launched with the opening of the first new-look Davidoff Flagship Store at Zurich airport.
2012: Concentration on core business and launch of the Davidoff Art Initiative
Continuation of the strategy, defined in the previous year, of focussing on the core business of cigars, led to the sale of filling station shop specialist Contashop AG and a reorganisation of Swiss wholesale business. Davidoff strengthened its presence in the world of modern and contemporary art as an "Associate Partner" of the Art Basel with the "Davidoff Art Initiative", which goes far beyond sponsorship of the art fair. This all centres on Oettinger Davidoff's efforts to give something back to the cultural community in the Dominican Republic, where much of the company's production is based and where many of its employees live. Oettinger Davidoff is committed to promoting Caribbean art and culture. The Davidoff Art Initiative consists of four programmes: Davidoff Art Residency, Davidoff Art Dialogues, Davidoff Art Grants and Davidoff Art Editions.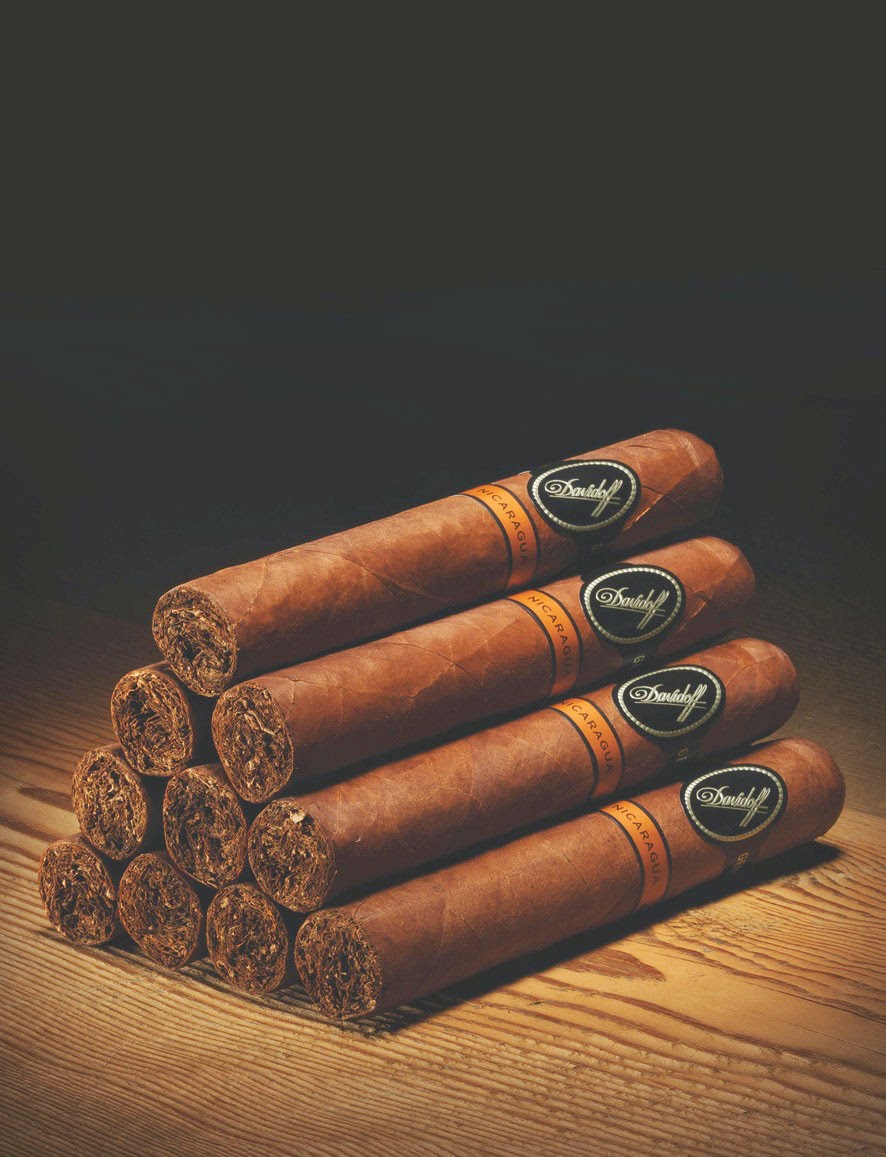 Photo Credit: Oettinger Davidoff AG
2013: Repositioning the Davidoff brand
Relaunch of the Davidoff brand with a new creative platform: "Time Beautifully Filled". "Time" is acknowledged as the ultimate luxury. The launch of the new Davidoff "Nicaragua" proves to be very successful, proving that Davidoff is a brand that encompasses multiple producer locations. Collaboration with leading concierge service Quintessentially Lifestyle and launch of the first luxury concierge service for cigar aficionados in 2014 – the Hourglass Lounge.
2013: Further divestment, renaming and new branches
Continued focus on core business, with further divestment in Switzerland: Zopag AG is sold to SPAR Group. No jobs are lost. Oettinger IMEX AG and Oettinger Davidoff Group are renamed as Oettinger Davidoff AG and are given a new corporate design. Head office moves provisionally to Hochbergerstrasse 15 in the Basel suburb of Kleinhüningen. The plan is to demolish the company's base by the railway station and replace it with a modern glass building designed by renowned Basel architects Diener & Diener. "Maison Davidoff" should be ready for use in 2017. Branches are opened in Russia and Austria under the name "Davidoff of Geneva" to strengthen the Group's positioning in these up- and-coming cigar markets.
2013: New Member of the Board
Georges Schelker, a longstanding Director and later member of the Board of Directors of Oettinger Davidoff AG, retires. Michele Norsa, CEO of Salvatore Ferragamo, joins the Board of Directors.
2014: New shareholders and new member of the Board
A novelty After 138 years: Chairman Andreas Schmid become the first non-family member to hold shares in the company. However, the family owners' majority position is not affected. In the same year, CEO Hans-Kristian Hoejsgaard joins the Board of Directors of Oettinger Davidoff AG.
2014: Reorganisation in Benelux, worldwide presence expanded
In the first half of 2014, sales of Oettinger Davidoff products in Spain are transferred from longstanding partner Proein SA to Davidoff of Geneva Iberia, a wholly owned subsidiary of Oettinger Davidoff AG. Oettinger Davidoff AG's national operations in Belgium, Luxembourg and the Netherlands are also reorganised, with a single management structure for Benelux.
2015: Investments in Asia and strengthening of crop-to-shop philosophy
With the acquisition of a 25 percent stake in Asian distribution partner Bluebell Cigars (Asia) Ltd. and the signing of a framework agreement with Chinese distribution partner Sparkle Roll Group Limited, Oettinger Davidoff AG strengthens its commitment in Asia, and especially in China. The purchase of farmland in Honduras and Nicaragua reinforces the company's "crop-to-shop" vertical integration philosophy, which is a cornerstone of its global corporate strategy.
2015: 140th Anniversary of the Company
In the merry month of May, the company celebrates its 140th Anniversary!