When we got word of what was planned for the 2015 edition of the Southern Cigar Festival, we knew there was something very special about this event. The combination of a world class venue, the best of the best of the cigar industry, and a host of amenities providing true southern hospitality easily put this as THE "must go" cigar event for 2015. It is our honor at Cigar Coop and Stogie Geeks to partner with the folks behind this event and bring you everything you need to know about this event.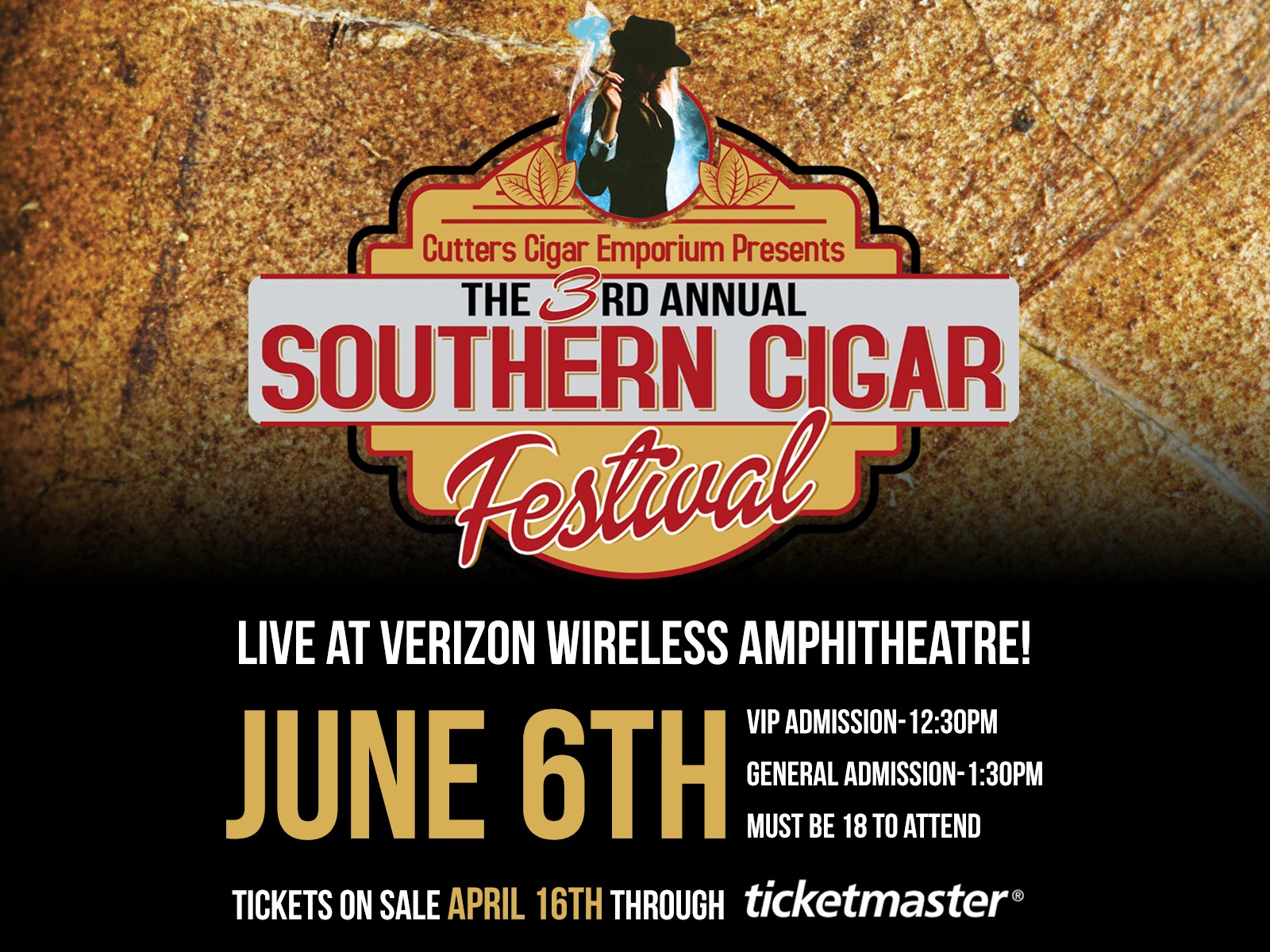 Tickets are currently on-sale at Ticketmaster and at Cutter's Cigar Emporium for the Southern Cigar Festival. The Festival takes place on Saturday June 6th and will be the largest cigar event ever to be held in the State of Georgia. The Southern Cigar Festival brings together 30 cigar manufacturers from nine different countries. The event is being held at a world class venue, the Verizon Wireless Amphitheatre in Encore Park. There is one other component to this event that makes it special, a charity component in which a portion of the proceeds will be used to fund construction of a school in Honduras.
The school being funded is called "La Angostura". This is a project that CLE Cigar Company has been involved with for the past few years. The goal is to help the students have an opportunity to grow and be more successful.
Russ Sutton, organizer of the Southern Cigar Festival and owner of Cutters Cigar Emporium recently took a trip to Honduras. On that trip, CLE Cigar President Christian Eiroa showed Sutton the place where ground was about to be broken on where the school Eiroa also shared the vision with Sutton on the school. At this point, Sutton offered to partner with Eiroao n the school and therefore a portion of the proceeds of the Southern Cigar Festival will go toward funding the school.
Cutters Cigar Emporium is also the retail shop behind the Southern Cigar Festival. Last month, the shop was the recipient of a Retail Excellence Award. Eiroa was at Cutters in person to give the shop the award.
Latest Event News
Some "extras" have been added to several of the Festival packages. Tickets are available: 1) Ticketmaster 2) Verizone Amphitheatre at Encore Park Box Office; 3) In-person at Cutters Cigar Emporium where a customer purchasing a ticket in the store will receive a free cigar.
Platinum VIP Extras
VIP guests will now receive 40 premium cigars, a Gurkha Clam Pack with 5 cigars, a special event backpack with gifts, a Meet and Greet session with industry personnel, a 30 percent discount on box purchases, and special seating at the front of the venue.
At press time we are told there are 15 tickets remaining. Cost is $225.00 and is valued at over $400.00.
For more details on the VIP Experience, click here.
Gold Premium Package
Gold Premium guests will receive 40 cigars, a special event backpack with gifts, a 30 percent discount on box purchases, and special box seating in the venue. Cost is $150.00 and is valued at $300.00.
Silver "Value Ticket" Ticket Now Available
In addition to the Platinum VIP Tickets, Gold Premium Tickets, there will be a Silver "Value" Ticket available. For $90, you will get 15 premium hand-rolled cigars, an event backpack, lighter, a 25 percent discount on box purchases, and enjoy all the amenities of the event. This package is valued at $185..00
Bronze Companion Package
This allows a guest to attend with another guest who has purchased a Gold or Silver package. The guest will receive two hand-rolled premium cigars to enjoy at the event.
Be sure to see our full preview of the Southern Cigar Festival. Also, be sure to check out the event web-site for further details. Be sure to also tune into Stogie Geeks for additional details. Next week we will be back with another installment of our preview series.