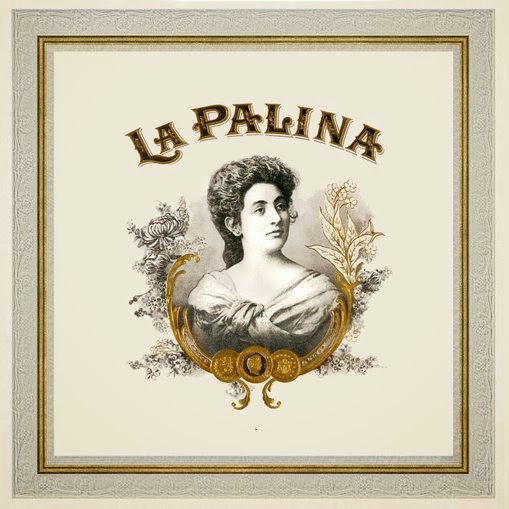 As we noted several weeks ago, the La Palina Family Series is getting revamped.  The Family Series, which was the first line for Bill Paley's resurrection of the La Palina line will now be re-blended with production moving to the El Titan de Bronze factory.  The result is the new La Palina Family Series Miami.
The original Family Series holds a special place for Paley.  In a a statement, he said, "The Family Series was the first cigar that I made. I have a special attachment to this line. I wanted to make the finest tasting super premium cigar that could possibly be created. This approach was either naïve or brilliantly counterintuitive. It was made at the Graycliff factory in the Bahamas. Enrico Garzaroli and I, with the help of the legendary Avelino Lara, worked on many blends before arriving at our final creation. I take great pride in coming out of the box with this fine cigar."
Paley explained some of the challenges he had with the original high priced Family Series.  Despite these challenges, demand for the product remained high, but ultimately the tobacco supplies dwindled. "In the long run, the cost of importing these fine Tabaccos into the Bahamas, which charges 100% duty on importation, priced the product out of commercial practicality for a new cigar company with very little penetration in the market. La Palina went on to produce more affordable cigars and develop the extensive penetration and popularity that we enjoy today. Interestingly enough as the inventory of these super premium cigars dwindled, the demand for them grew. The source Tabaccos which I made the cigar from are however no longer available. I am placing all the remaining inventory into long-term aging in expectation of having a vintage cigar which I will release in the future."
In the interim, Paley had built a strong relationship with the El Titan de Bronze factory in Little Havana.  The factory is already producing his La Palina Mr. Sam and La Palina Goldie lines.  Paley decided to work with them and bring the Family Series back.
Moving the line to El Titan de Bronze was easier said than done.  "For more than year we've been trying to get this blend exactly right. Working with Aixa Vazquez, ETBs master blender, and with the help of Willy Herrera, unquestionably the best young blender in the world, we have made a cigar worthy of putting the names of my closest family members on the band.
Plans are for three sizes from the original Family Series line to make a return, the Pasha (brushed foot Churchill), Babe (Robusto), and Alison (Torpedo).  A single blend (unlike the original Family Series) will be the basis for these releases.  Plans are to release the Pasha first, with the full line rolled out at the 2015 IPCPR Trade Show.  The Pasha will be offered in individual coffins packaged twenty per box.  The remainder of the line will be ten count boxes.
At a glance, here is a look at the La Palina Family Series Miami:
Blend Profile
Wrapper: Ecuadorian Corojo '98
Binder: Ecuadorian Habano
Filler: Nicaraguan (Jalapa, Esteli)
Vitolas Available
Pasha: 7 x 50 (Brushed Foot)
Babe: 5 1/4 x 50
Alison: 6 x 52 (Torpedo)