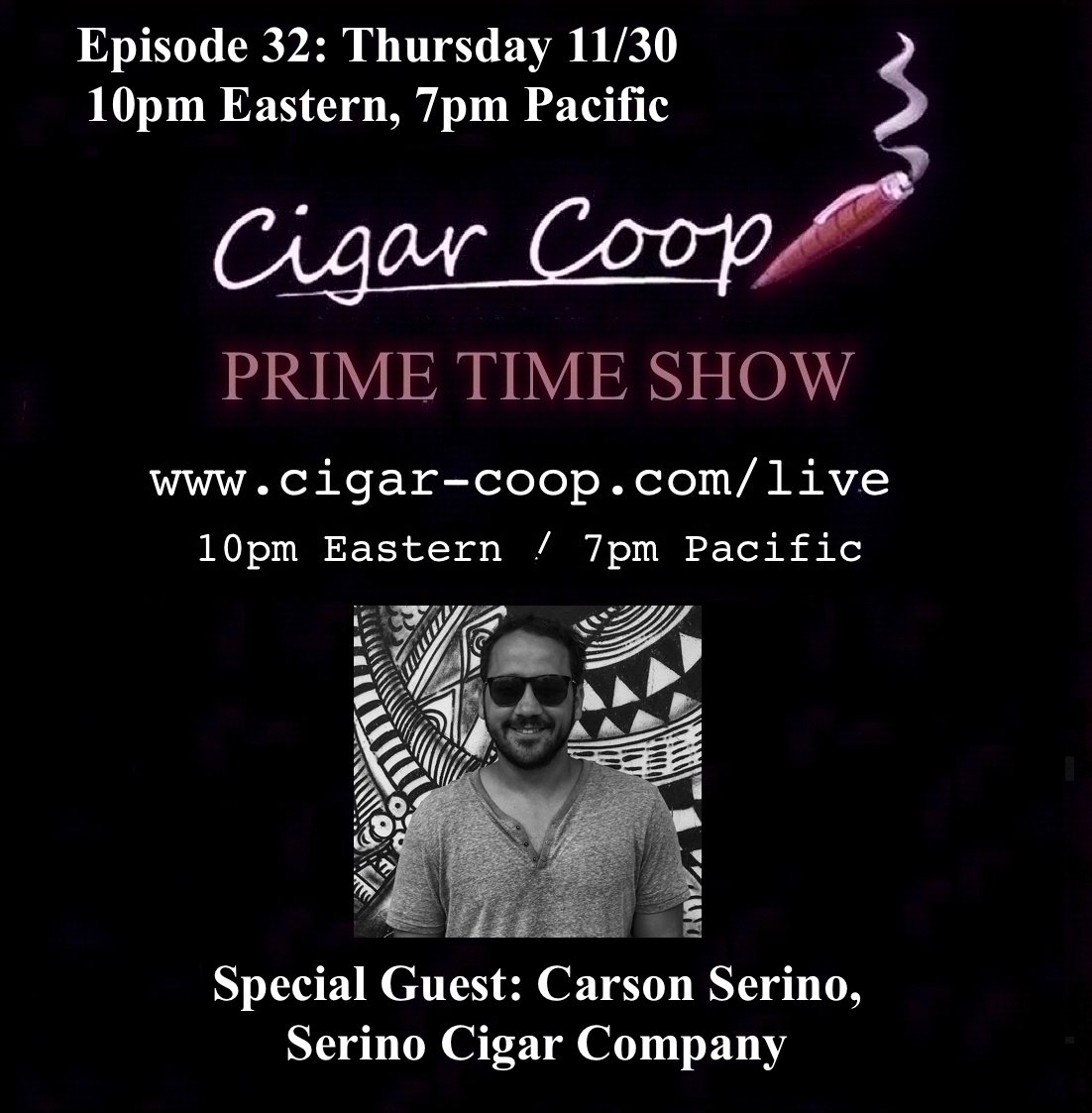 Tonight on Episode 32, we welcome the man behind Serino Cigar Company, Carson Serino. Carson is a passionate cigar enthusiast as well as Vice President of Serino Cigar Company. He recently has released his own blend called "The Wayfarer" and we will talk about that tonight.
Being a "Wayfarer", Carson is a person who likes to travel and we will catch up with some of his travels on the Debonaire Ideal segment.
Finally, Aaron has a follow-up to his "When a 90 is Not a 90" article – and we will discuss it tonight.
Tune in live at a 10pm Eastern/7pm Pacific. If you miss us, you can catch Prime Time any time on Google Play Music, iTunes, Podbean, and YouTube. The Prime Time Show – all about industry people and industry talk.
You can watch LIVE by clicking here