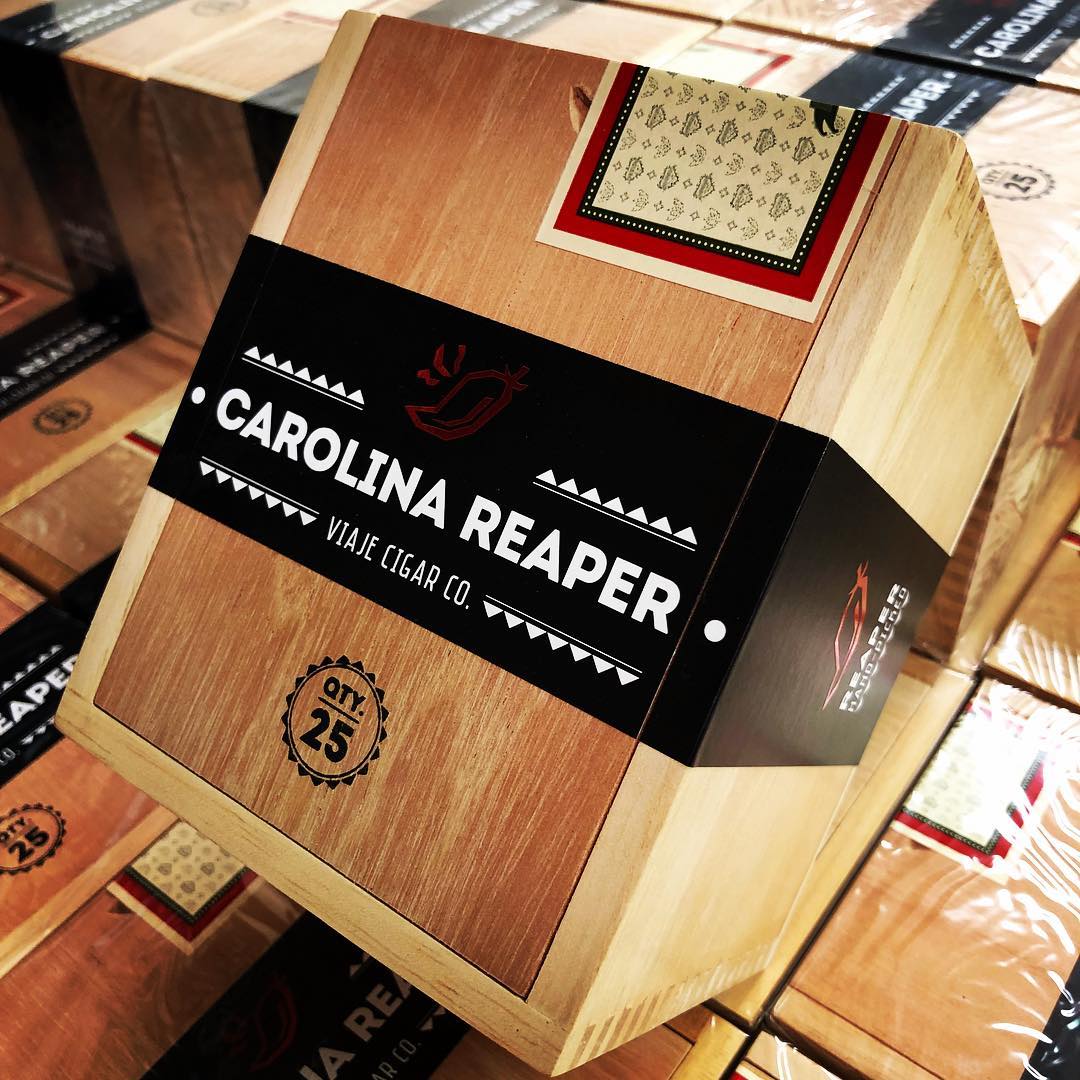 The Carolina Reaper is the next pepper to be harvested from Viaje Cigar Company. Today, Viaje announced the fourth installment to its series of cigars with a pepper theme, the Viaje Carolina Reaper.
Details of the Carolina Reaper blend have not been disclosed, but the cigar will keep to the 4 7/8 x 50 shape of the other Viaje "peppers". The cigars will be packaged in 25-count boxes.
The Viaje Carolina Reaper follows the Viaje Jalapeño, Viaje Ghost Pepper, and Viaje GP 10.31. Recently Viaje announced it was retiring the Viaje Ghost Pepper release. A Carolina Reaper is a red colored pepper with a gnarled appearance. In 2013, Guinness World Records named it the hottest chili pepper in the world.
Photo Credit: Viaje Cigar Company