---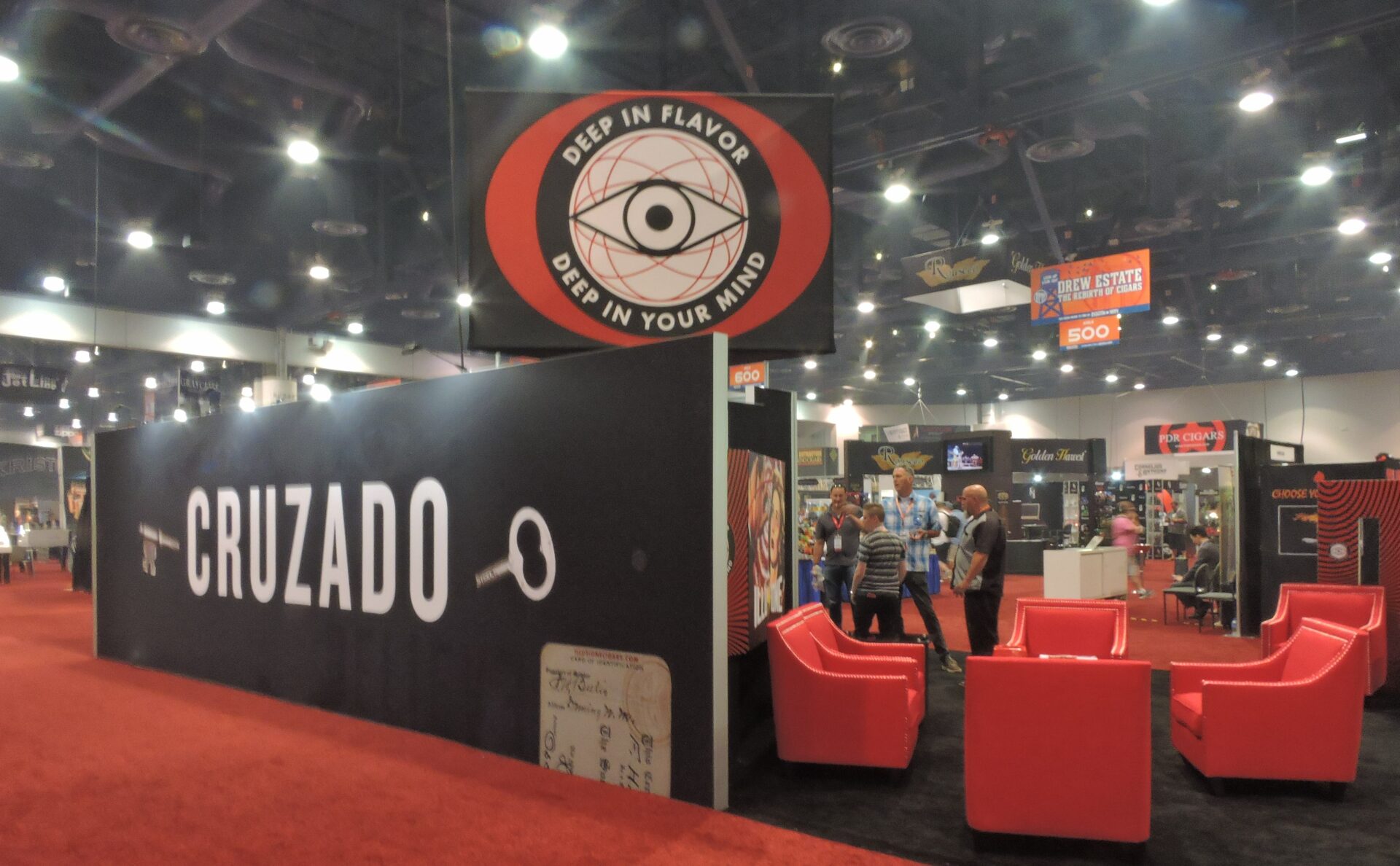 The retro-theme of Illusione Cigars booth made it one of my personal favorites at the 2018 IPCPR Trade Show. While the retro-theme is nothing new for Illusione Cigars, it was very appropriately this year as owner Dion Giolito revived the OneOff brand. It was the featured cigar for Illusione at this year's IPCPR.
OneOff was created by Andrea Molinari in 2001. Molinari was a tobacconist who ran a La Casa del Habano in Milan, Italy. After failing to get his own brand made in Cuba, he turned to the Plasencia family, who would create the cigars at Segovia Cigars S.A. Eventually, Plasencia stopped making the cigars and Molinari sold the brand to Cuban Crafters.
OneOff is a brand that had always that intrigued Giolito. Since it will qualify as a grandfathered blend under the U.S. Food and Drug Administration (FDA) Deeming Regulations, it was an appealing brand for someone like Giolito to bring into his portfolio.  Giolito decided to make an offer for the brand, it was accepted and he became the new owner.
Once he was in possession of the brand, Giolito turned to his longtime manufacturing partner Aganorsa Leaf to set up production at the Tabacos Valle de Jalapa S.A.(TABSA) factory in Estelí, Nicaragua. Giolito isn't discussing details around the blend. The core blend is being made available in seven sizes: Canonazo (6 1/8 x 52), Cartuchos (3 7/8 x 52), Corona (5 1/2 x 42), Corona Gorda (5 3/8 x 46), Julieta (7 x 47), Piramides (6 1/8 x 52), and Robusto (4 7/8 x 52). The cigars are packaged in ten-count boxes and Giolito kept the brand's signature peace-sign logo. Pricing-wise, it's a more premium line with pricing ranging from 11.95–$17.95
OneOff actually made its debut about a month before the Trade Show. There was an eighth size that was planned known as the +53 Super Robusto (5 3/4 x 48). Like the rest of the line, the +53 is shrouded in mystery other than its a different blend than the core OneOff blend. What was intriguing about this cigar is it was priced at $30.00 per cigar, Illusione's most premium offering to date.  This cigar was sight unseen prior to IPCPR, so the trade show was the first time it was seen. These cigars feature a special secondary band.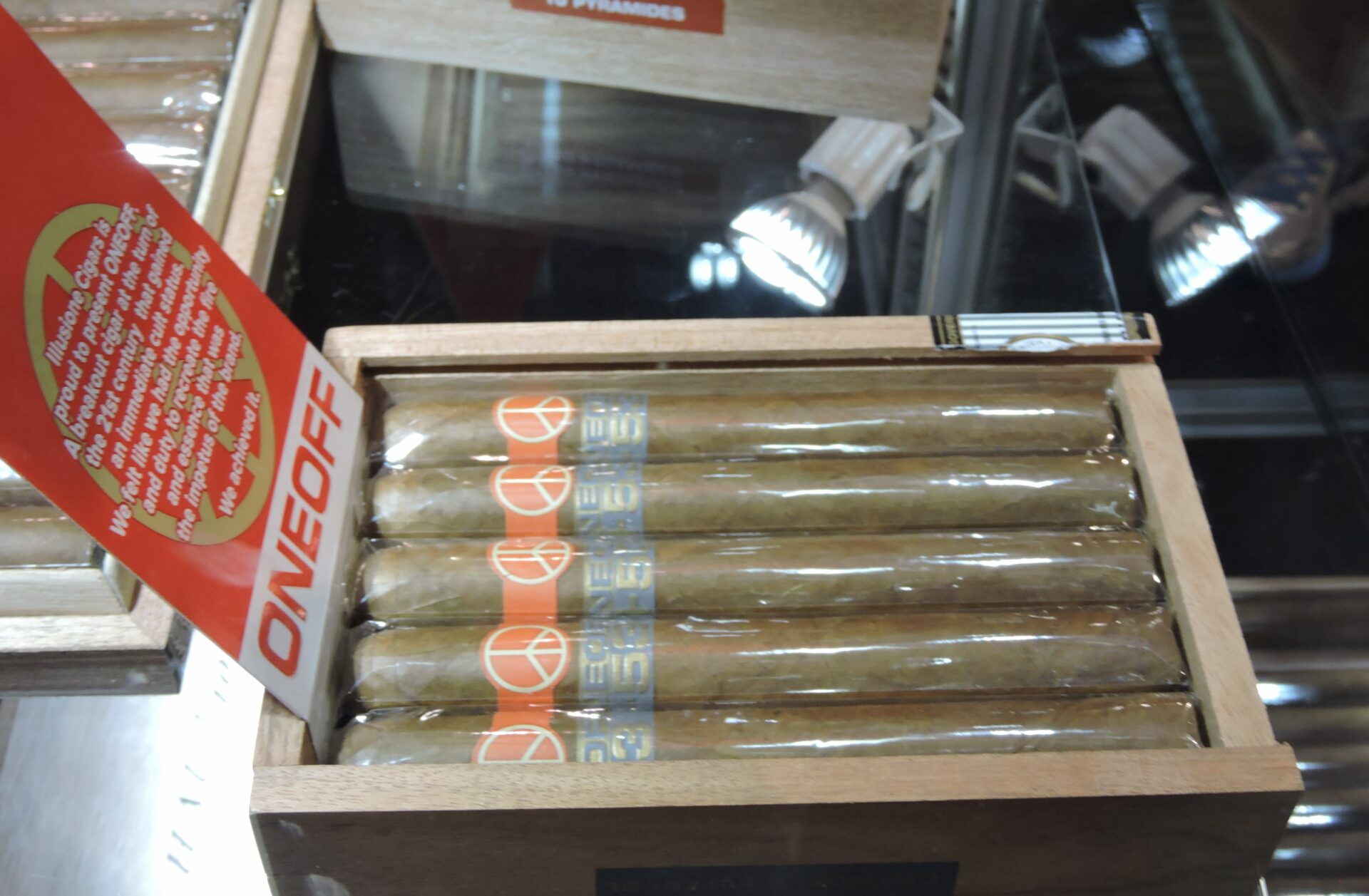 The other main feature seen at the booth were two line extensions to Illusione Haut 10 with a Churchill (6 3/4 x 48) and Gordo (6 x 56). These cigars were released this past spring and joined the original Robusto Extra (5 1/2 x 52) size. Haut 10 consists of a Nicaraguan Cafe Claro Corojo wrappes over a blend of Nicaraguan Criollo '98 and Nicaraguan Corojo '99 tobaccos. The sizes are presented in 12-count boxes.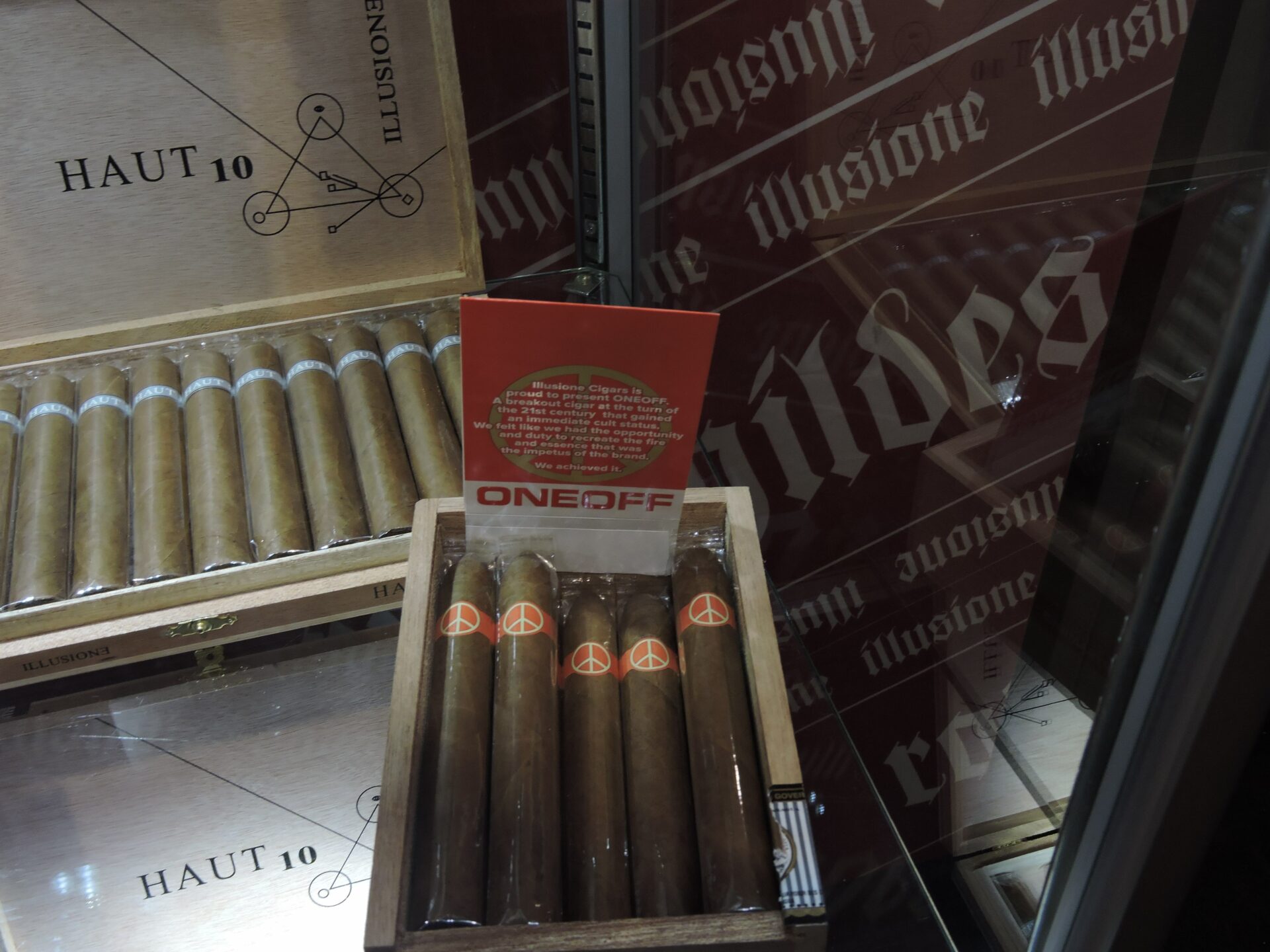 Just prior to the IPCPR Trade Show, Dion Giolito was a guest on Episode 58 of the Prime Time Show, where we discussed OneOff and all things Illusione (and more).
2018 Product Reports
Photo / Video Credits: Cigar Coop