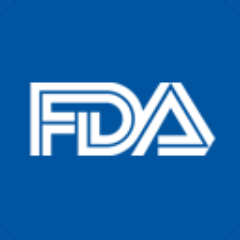 A recent report released by Magnum Economics documents the economic impacts of the U.S. Food and Drug Administration (FDA)'s deeming regulations against premium handmade cigars. According to the report, the regulations will eliminate jobs and result in costs that will outweigh any benefits of the rule.
The report was authored by Dr. David Zorn. Dr. Zorn serves as a consultant with Magnum Economics and also is an adjunct professor at the Antonin Scalia Law School. Previously he was an economist at the FDA.
"Using FDA's own cost estimates, the regulations will likely cause 85 to 90 percent of domestic cigar manufacturers and importers (320-338 small businesses) to go out of business, leading to the loss of over 3,500 U.S. manufacturing jobs and almost 1,800 jobs at U.S. importers," said Zorn in a press release sent by Cigar Rights of America (CRA).
Dr. Zorn continued, "Because handmade cigars have the highest cost of compliance per cigar, almost all of the cigar manufacturers and importers that go out of business because of this rule will be manufacturers and importers of premium handmade cigars. The expected reduction in the number of handmade cigars on the market due to the rule is also likely to cause the closure of approximately 500 tobacco retailers and the loss of as many as 19,800 U.S. retail jobs."
Dr. Zorn also noted, "FDA could achieve the same level of public health protection by not regulating handmade cigars in the same way that it regulates cigarettes. At the same time, the agency could allocate the $198 million of cost savings to apply against other FDA regulations that could actually improve public health."
Rocky Patel, President of Rocky Patel Premium Cigars and a CRA board member, stated, "This study brings to life the cost-benefit analysis that should have been done before the previous administration adopted cigar regulations. This tells us the specific number of jobs and small businesses, manufacturers, distributors and retail businesses that are directly threatened by these regulations. We hope that the Trump Administration will take this study to heart, and recognize that these are real jobs, supporting real families and local entrepreneurs, in a supply chain that spans this nation."
CRA Executive Director J. Glynn Loope added, "This report is the first of its kind to quantify the domestic economic consequences of premium cigar regulation. From the manufacturers, headquarters operations and the supply chain based in Florida, to family farms of Pennsylvania and Connecticut, to community tobacconists from Seattle to Boston, these regulations threaten jobs, families, and small businesses that dot Main Street America. Coupled with the international trade implications of these regulations, something as simple as enjoying a cigar results in true economic harm, that carries commerce and national security implications."
Finally, Scott Pearce, Executive Director of the International Premium Cigar and Pipe Retailers Association added, "There is no question that the current regulations will be catastrophic for the hundreds of premium cigar and pipe retailers across the country, putting small, family-owned stores out of business and thousands more looking for new jobs. What is important to note is that the goal of improving health outcomes and reducing underage consumption of cigarettes and e-cigarettes and providing a fair and just path forward for premium retailers and manufacturers are not mutually exclusive. We can do both."
CRA said the report will be distributed to the Trump Administration through the applicable regulatory reform task forces within various agencies and cabinet offices, It will also be distributed to congressional committees that have oversight on regulatory and small business issues.
The full report can be seen by clicking here.