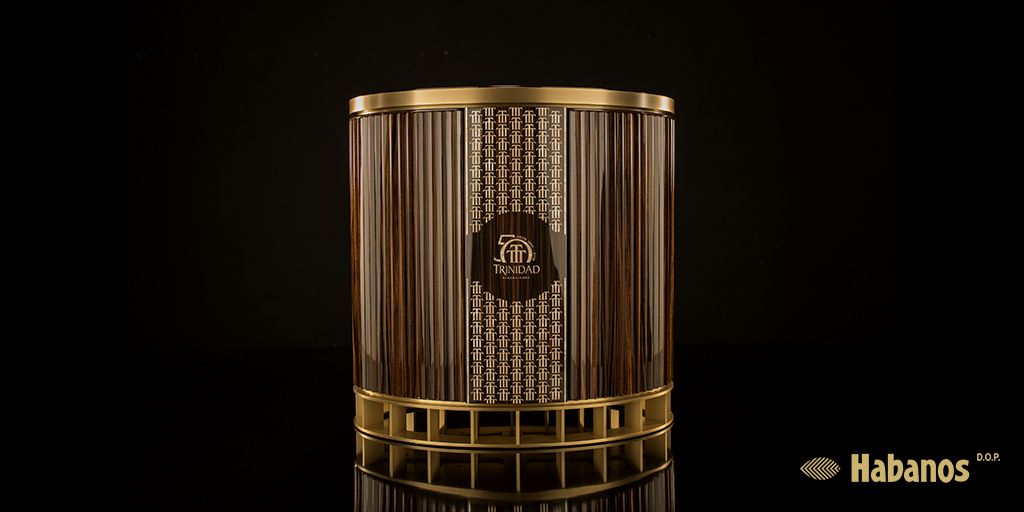 2019 marks the 50th anniversary of the Trinidad brand. As a result, the brand was showcased front and center at the XXI Festival del Habano. In addition to three new regular vitolas introduced, there were two limited offerings also showcased at the festival.
First up is the Trinidad 50th Anniversary Humidor.  The units were built by Massimo and Alberto de Munar or DeART. Inside the humidor are 50 cigars of the new Trinidad in a Gloriosos figurado size. It makes the first time Habanos has released a figurado under the Trinidad brand. The cigar itself is a beefy 59 x 155m (59 x 6 1/10). The humidor has a double door opening revealing 5 trays of 5 cigars on each side. A total of 100 humidor units have been produced.
In addition, a new Trinidad size will be featured with a new installment of the Colección Habanos series. The Colección Habanos series is known for its packaging resembling a wooden book. The cigar featured in this installment of the Colección Habanos is a 53 x 185 mm (53 x 7 1/4) known as the Trinidad Casilda. A total of 2,000 20-count boxes have been produced.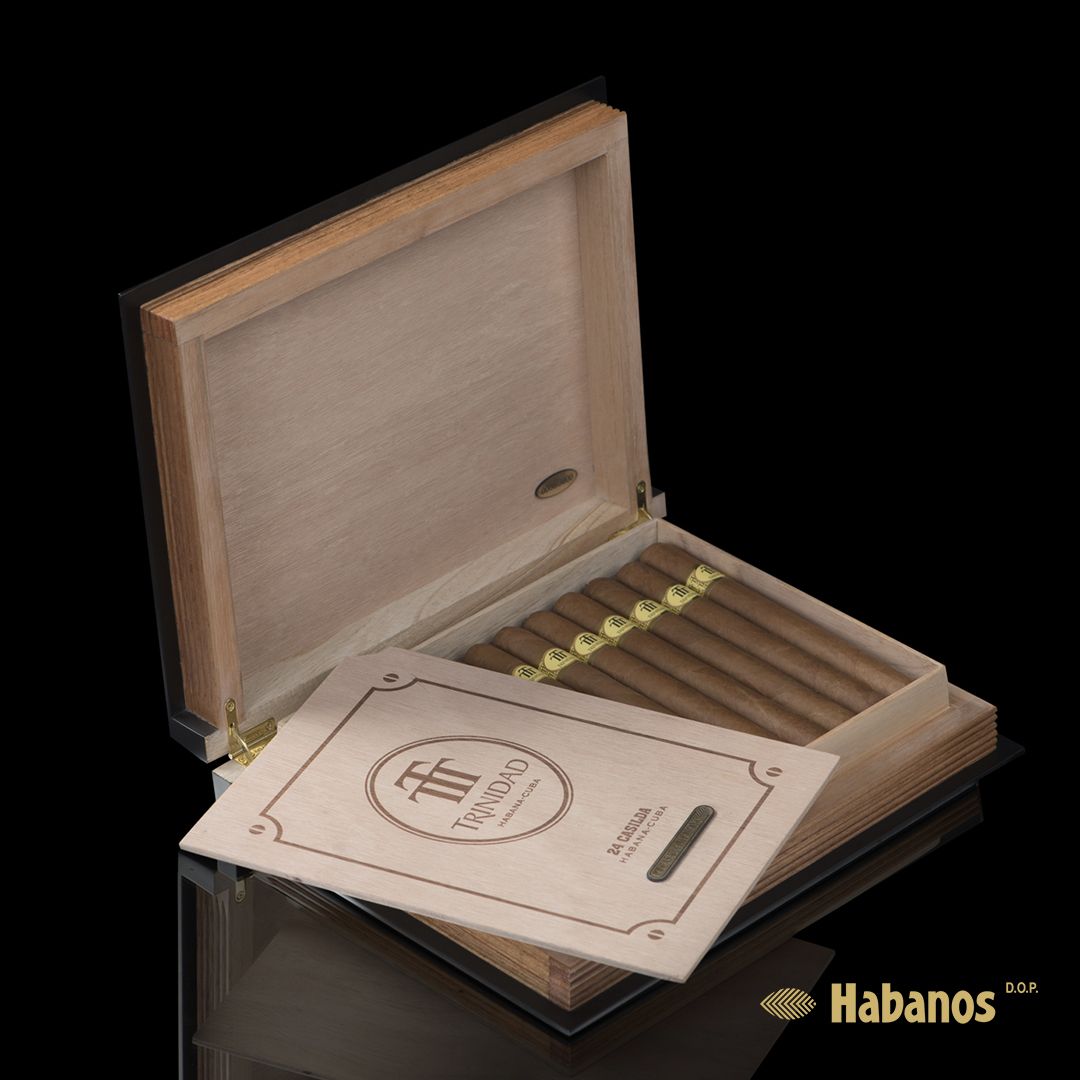 The Trinidad brand was the featured brand of the final gala evening held on February 22, 2019, at the XXI Habanos Festival.
The 2019 XXI Festival del Habano saw several anniversaries celebrated the 500th anniversary of the city of Havana, the 20th anniversary of the San Cristobal de la Habana brand, and the 50th anniversary of the Trinidad brand.
Photo Credits: Habanos SA