---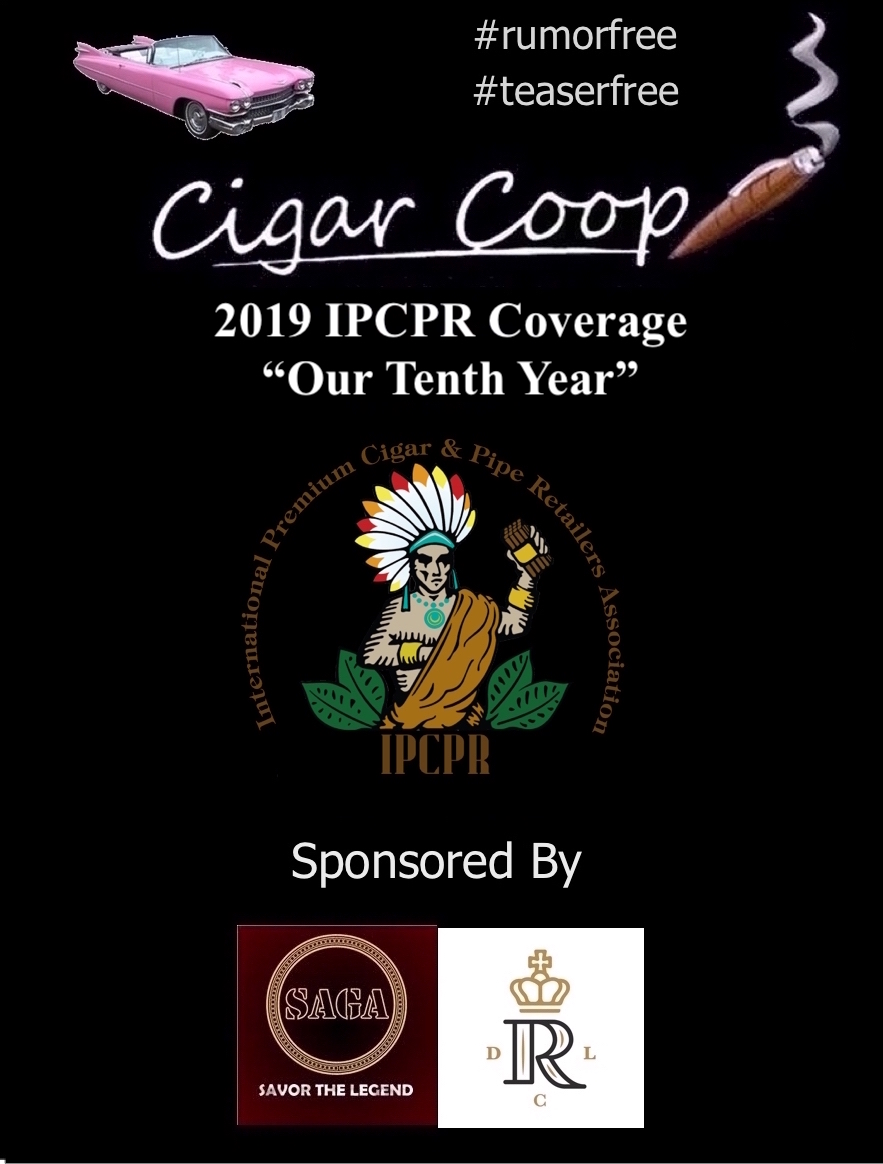 Imagine a world of professional football where the Super Bowl®  has had declining attendance and an announcement was made that next year, the name of the game was being changed to "Professional Football League Championship." Basically, that is what Day Four of the 2019 IPCPR Trade Show felt like.
Based on the foot traffic I observed, it was the worst attended IPCPR Trade Show day in ten years covering this trade show. This was not a good day for the trade show. In fact, it was not a good trade show for the IPCPR, and to put it bluntly, yesterday was an embarrassment for the cigar industry.
At times, the case could be made there were more people at Bar Luca, the lounge located in the Palazzo hotel adjacent to the Sands Convention Center. The picture on the left was taken 3pm on day three (7/1) of the Trade Show from the Floor. The picture on the right was 6pm on day one (6/29) of the Trade Show from Bar Luca (and estimates are 95% of those people were in the cigar industry). The floor on Day Four was even more empty! While we can argue the dates and times are different, the picture on the left should not be a representation of our industry's trade show.
There were misfires from all directions. IPCPR certainly didn't help themselves as they were their own worst enemy as they handled the communications of Premium Cigar Association (PCA) and CigarCon poorly. There was a poorly timed email to the media the day before the trade show opened – and unfortunately, it led to some public comments on social media. This was something that wasn't needed on the eve of the trade show.
My feeling coming out of this trade show is something needs to be done to fix this. While I am not totally against a consumer component as an option to re-energize the trade show, there was not a strong enough business case made to me this past weekend to make me feel that is the silver bullet. Even if the PCA achieves its goal and gets 4,500 consumers, it isn't going to solve the problem that more people are in Bar Luca in the adjacent Palazzo hotel than in an aisle at the peak of the IPCPR Trade Show. These 4,500 people are not going to be able to put large wholesale purchase orders in that retailers normally put in.
The people in the IPCPR/PCA are good people who work many tireless hours, however, one thing is for sure – the PCA clearly has a broken trade show. While I do think it's good they are recognizing that changes need to be made, they need to identify problems first and then develop the right solutions.
Photo Credits: Cigar Coop