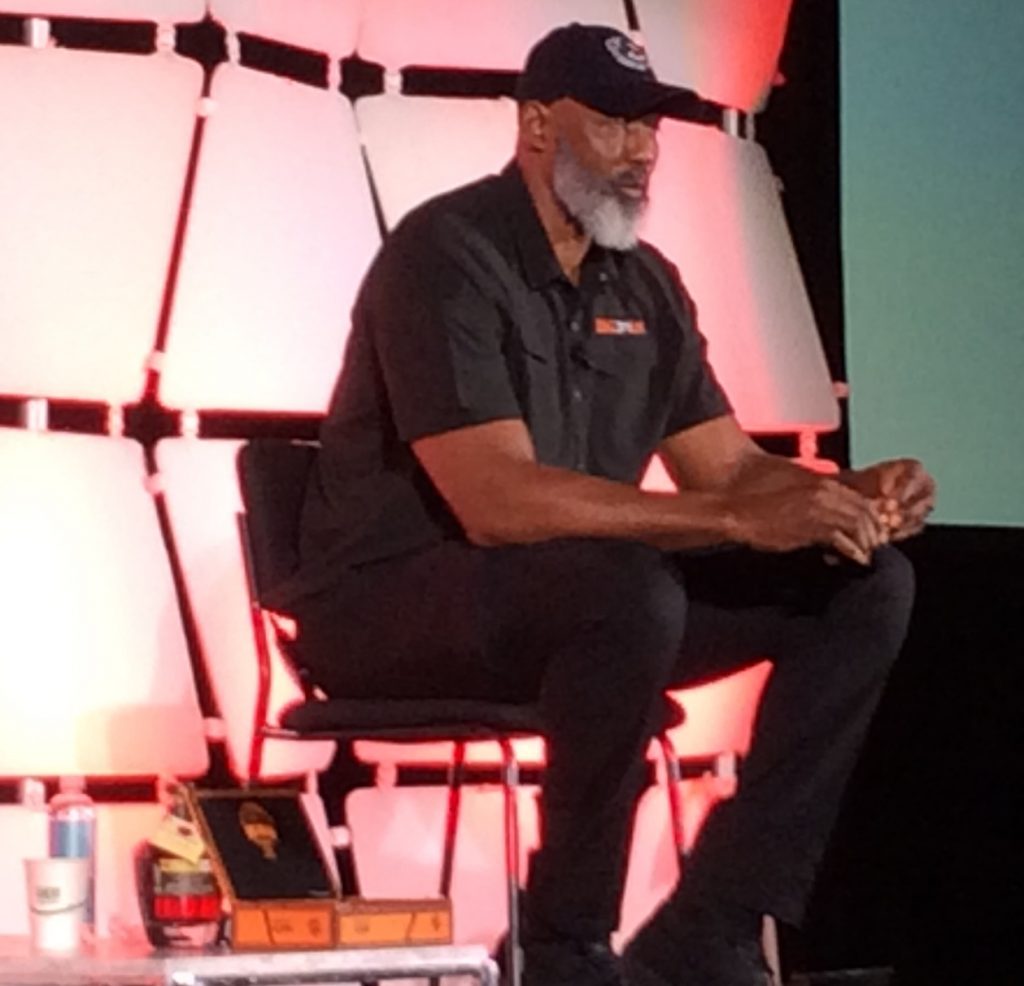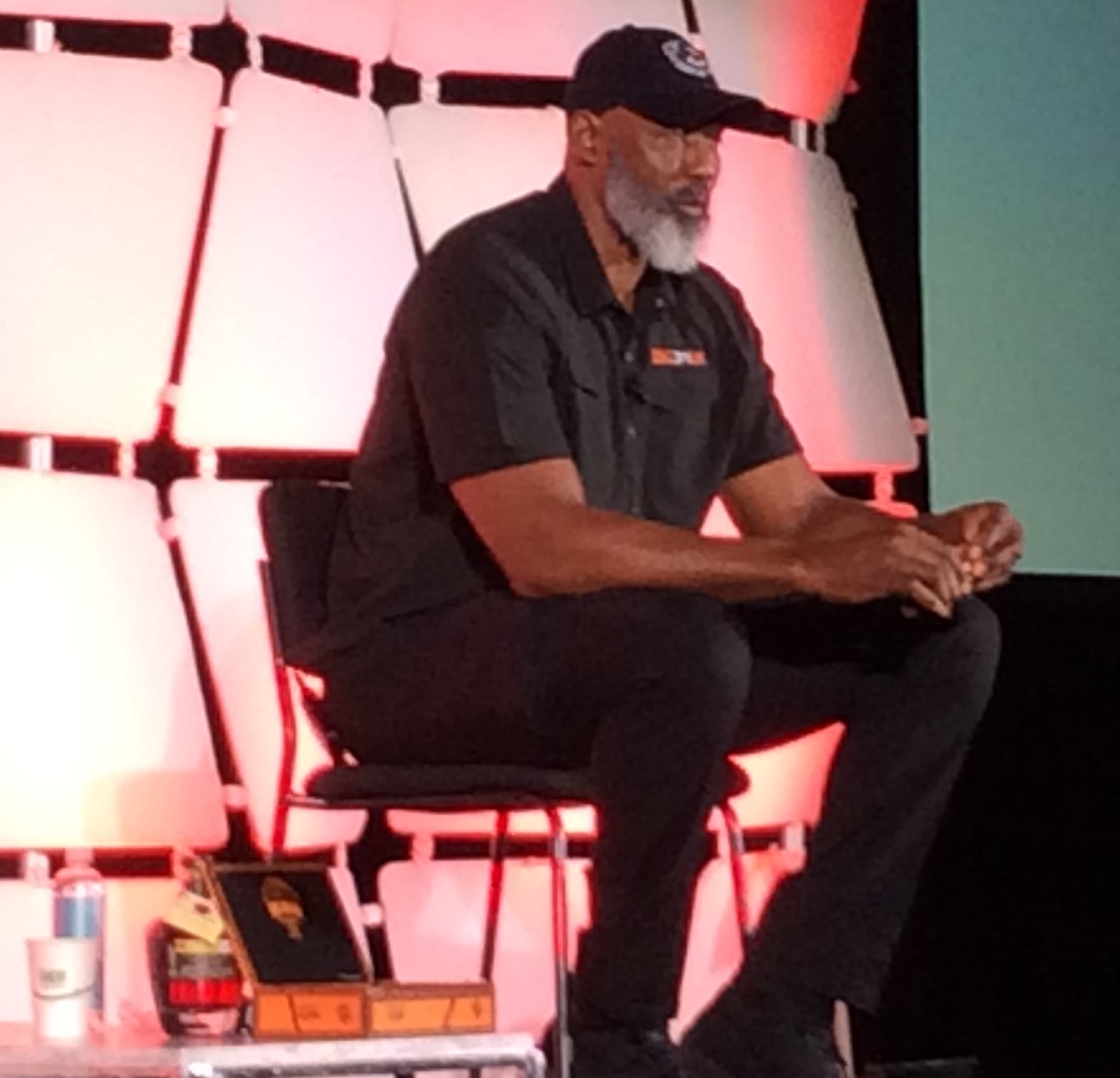 We don't do a lot of interviews at Trade Shows, but when we do one we go big – and that's exactly what we did with our interview with NBA Hall of Famer, Karl "The Mailman" Malone at the Tobacco Plus Expo (TPE) 2020
While Karl is well known for his amazing NBA career, since he left the game he has gotten into the cigar industry – as both a retailer and a brand owner. He was asked to be the keynote speaker at the TPE 2020. After his speech, he was working his booth promoting and selling "Barrel Aged by Karl Malone" cigar.
Our interview focused solely on tobacco and cigars. It allowed me to see a different side of this icon – namely his passion for the cigar industry. It was an honor to have this opportunity and I hope folks enjoy it.
<
Photo and Video Credits: Cigar Coop