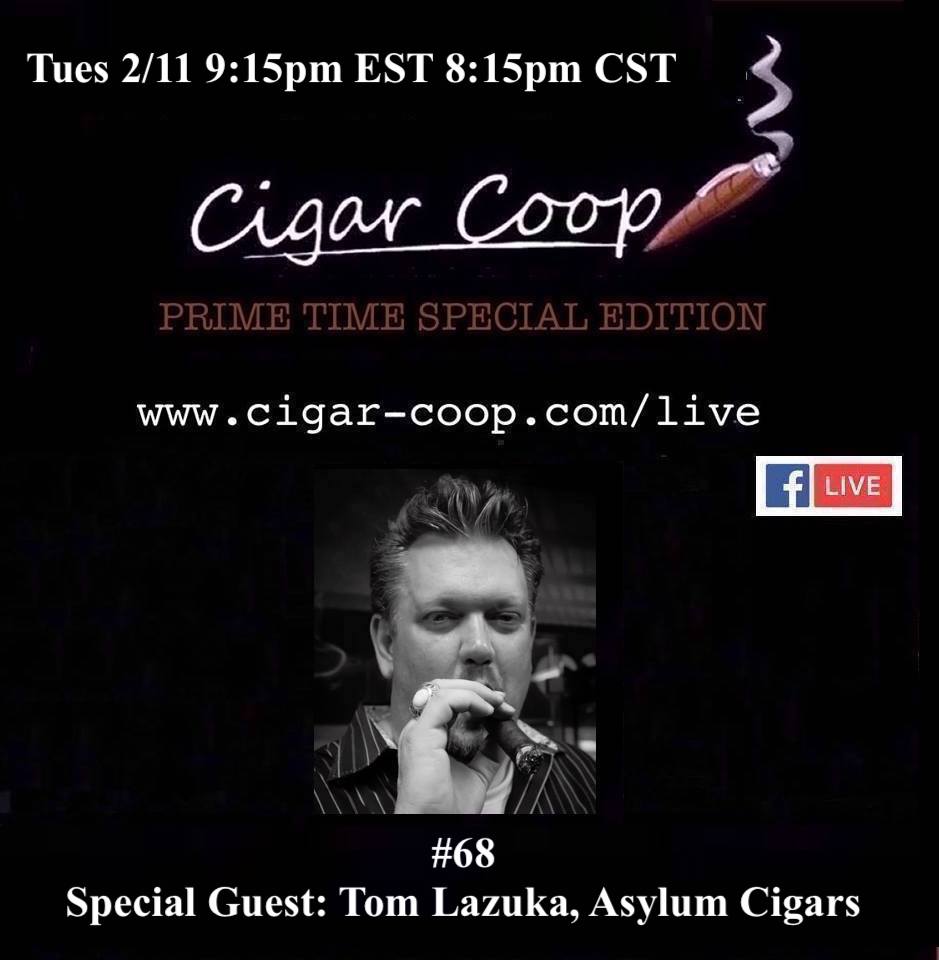 On Special Edition #68, we are proud to welcome the one and only Tom Lazuka of Asylum Cigars!
Asylum has recently celebrated its seventh year as a brand, and we will catch up with Tom on the special releases done to mark the occasion. Plus there is a lot going on in the cigar industry – PCA, TPE, and Big Four and we'll get Tom's thoughts on those topics. Finally, it's been a rough year for Michigan Sports, so we will take it easy on Tom.
All of this on the newsmagazine show for the cigar industry – Prime Time Special Edition.