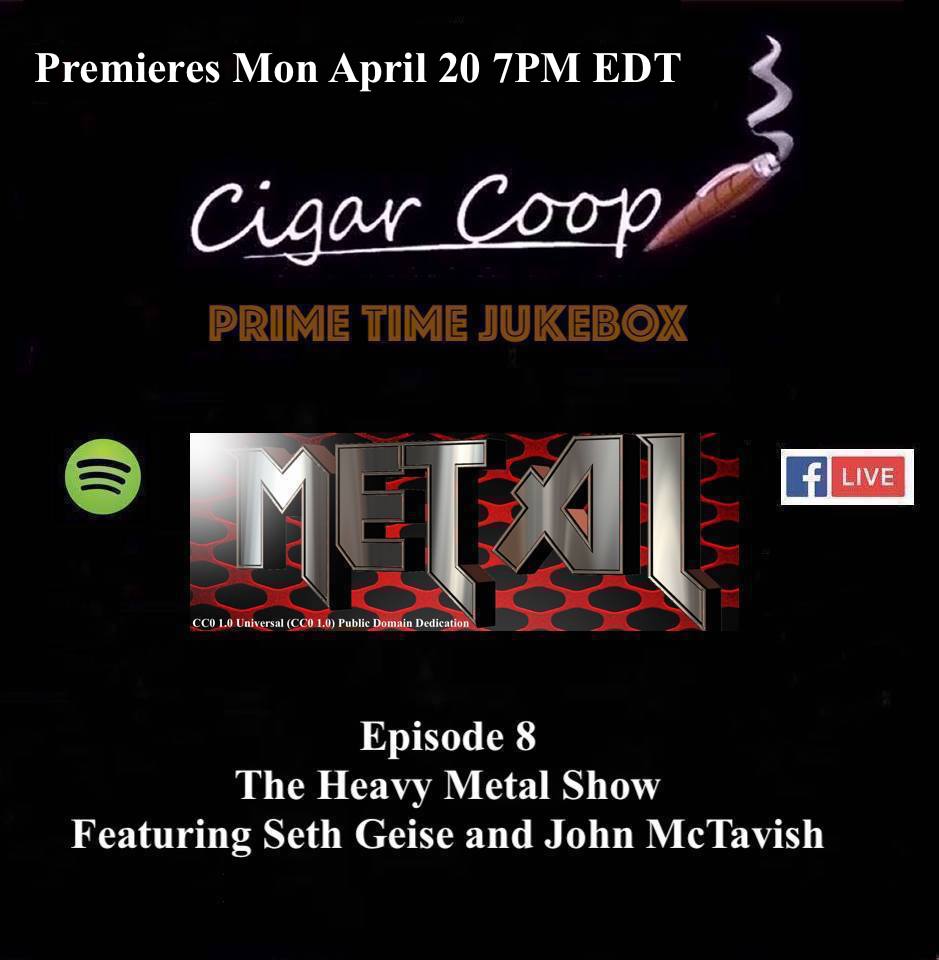 On Episode 8 of Prime Time Jukebox, we are joined by Seth Geise and John McTavish of Developing Palates as we go Heavy Metal.
We'll dive into what exactly is Heavy Metal, explore some of the history, and present some of our favorite Heavy Metal artists and tracks.
Plus we look back at the career of the late John Prine, and Dave's New Music 45 segment.
As always you can follow along with our Spotify Playlists:
SHOW PREMIERES ON FACEBOOK LIVE AT APRIL 20 2020 7PM EDT on the Cigar Coop page.
Prime Time Jukebox – the podcast that pairs music with cigars. You can catch us on Google Play Music, iTunes, Podbean, and YouTube.  As always, be sure to email your feedback to cigarjukebox@gmail.com!