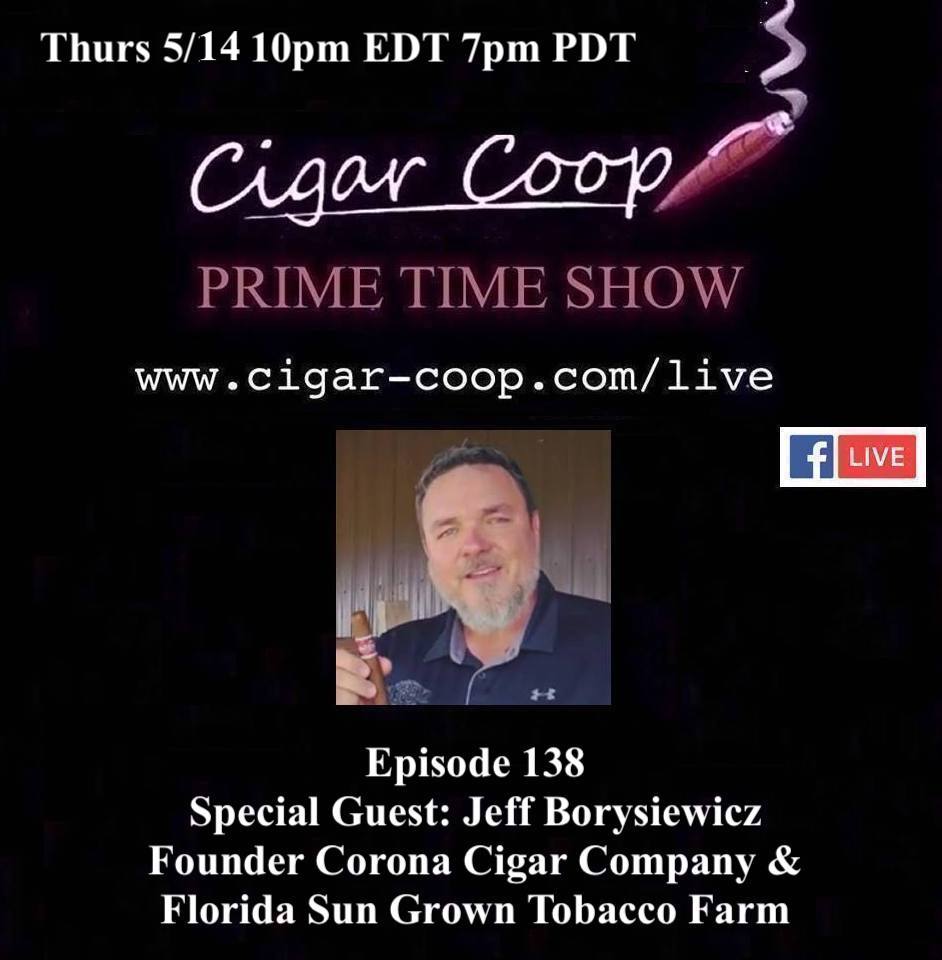 Each May, the Prime Time Show has journeyed to Central Florida for the annual Drew Estate Barn Smoker at the Florida Sun Grown Tobacco Farm. This year, the COVID-19 pandemic has postponed the Barn Smoker until November, but that hasn't stopped us from having our annual show with the owner and founder of the FSG Farm and Corona Cigar Company, Jeff Borysiewicz.
We will catch up with Jeff on the happenings at the FSG Tobacco farm, Corona Cigar Company, and get Jeff's thoughts on what has been a crazy year for the cigar industry.
Tune in live at a special time 8pm Eastern/5pm Pacific. If you miss us, you can catch Prime Time at any time on Google Play Music, iTunes, Podbean, and YouTube. The Prime Time Show – all about industry people and industry talk.