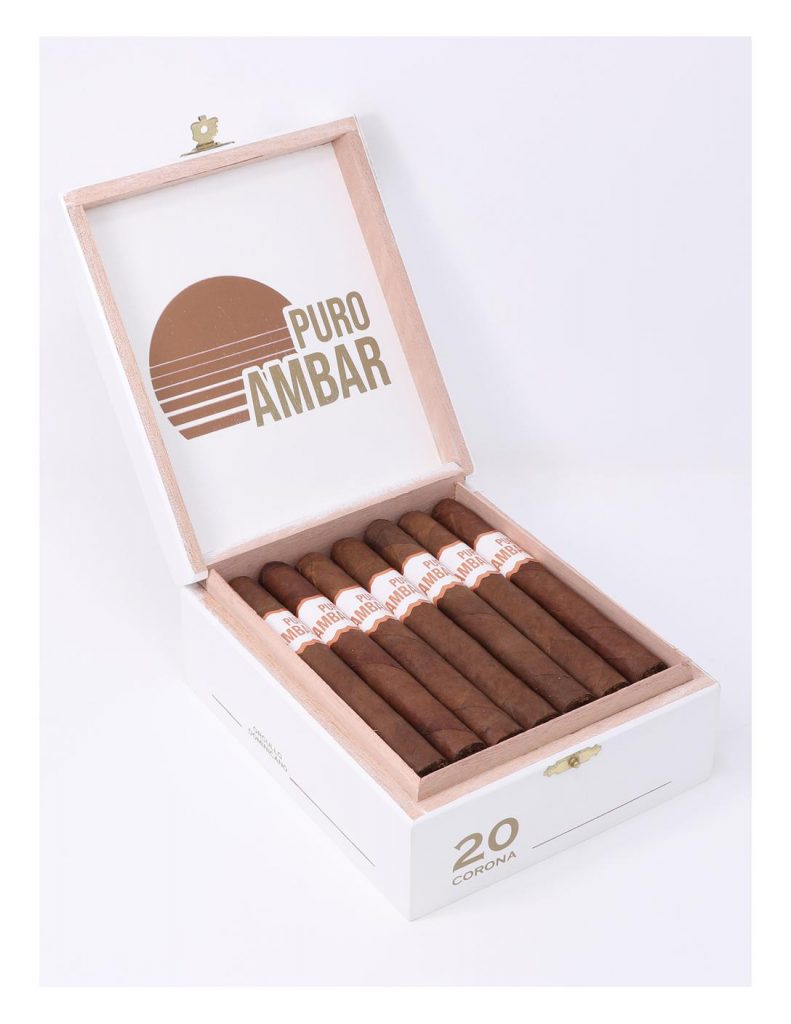 Puro Ambar, a cigar that has been part of the El Artista portfolio since 2011, is getting an overall refresh. This includes an updated blend and new packaging.

"Puro Ambar has been part of our original line-up since 2011, however recently we have had a difficult time getting the original materials. So, we had to make a decision about the future of the brand," commented Ram Rodriguez, President of El Artista Cigars in a press release.
Kevin Newman, head of Marketing & Sales at El Artista Cigars, added "Early in 2020 we asked our Sales staff about the brand and we were surprised when our all-female sales staff pointed out many female shop owners as well as female cigar consumers are the primary purchasers of Puro Ambar. After some careful consideration we discovered the majority of the brand's smokers were in fact women. We began a research project to identify flavor profiles, cigar shapes, and packaging that appeal to today's female smokers. What we settled on is a medium-bodied blend with a sweet, smooth, and clean finish with hints of exotic spice and nuances of charred oak."
The blend consists of  El Artista's own premium Habano wrapper with a proprietary blend of Artista-grown Criollo tobaccos and Dominican Olor leaf. In addition to an updated blend, the band and box have been redesigned for a retro-modern style. The cigars are offered in three sizes: Corona ($6.00 SRP), Robusto ($6.80 SRP), and Toro ($7.00 SRP). Each is presented in white 20-count boxes. Ship. It is expected to arrive at U.S. retailers around September 23, 2020.