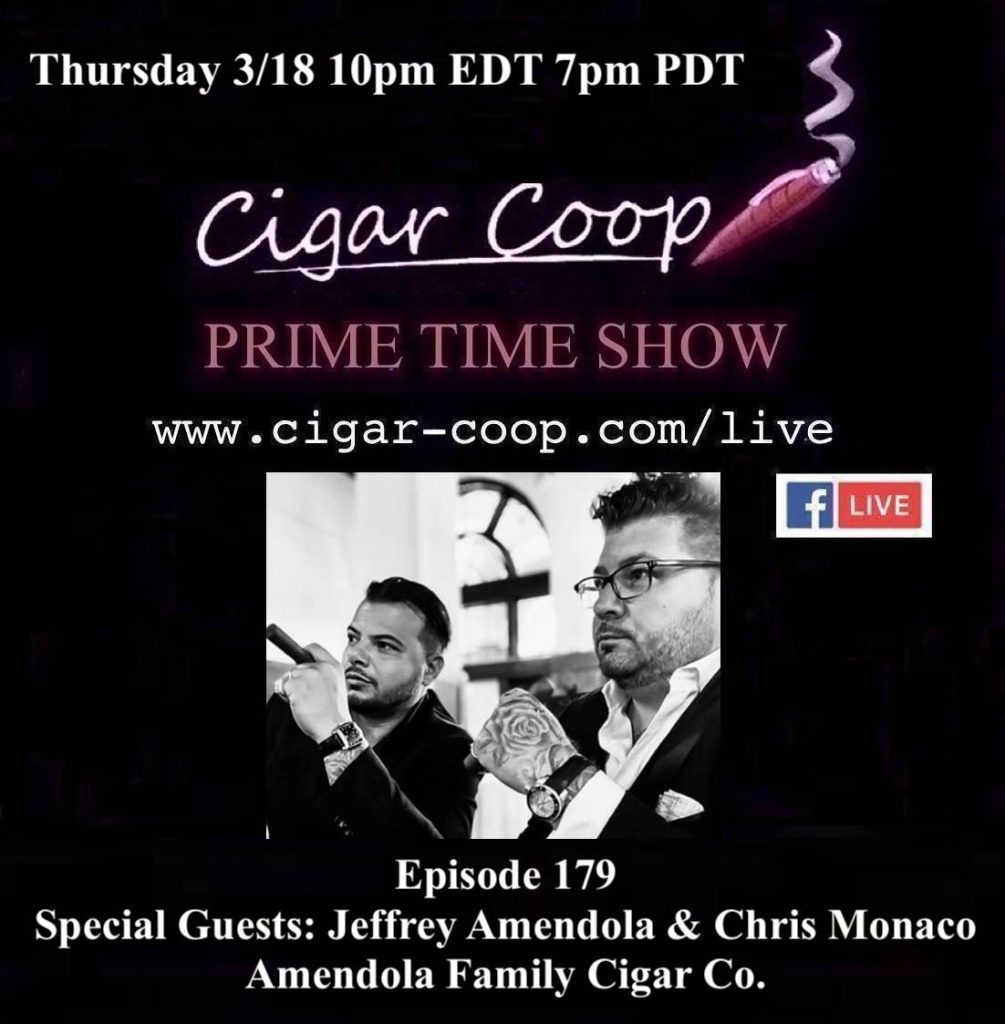 For Episode 179, we welcome Jeffrey Amendola and Chris Monaco of Amendola Family Cigar Company who will be making their Prime Time debut.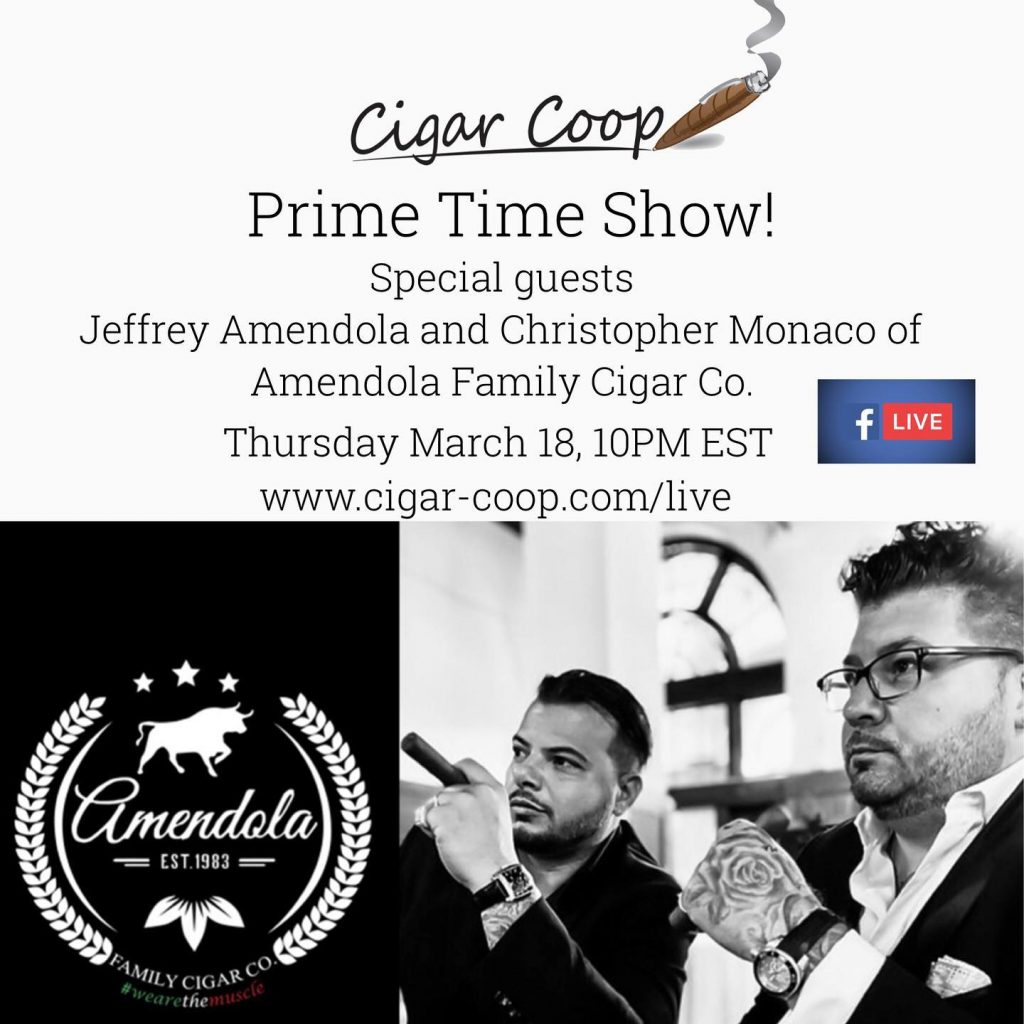 Amendola Family Cigar Company has been getting a lot of attraction from many cigar enthusiasts and tonight we'll dig into Jeff and Chris' story – which is one of the more unique ones in the cigar industry.
Tune in live at 10pm Eastern/7pm Pacific. If you miss us, you can catch Prime Time at any time on Facebook, Google Play Music, iTunes, Podbean, and YouTube. The Prime Time Show – all about industry people and industry talk.