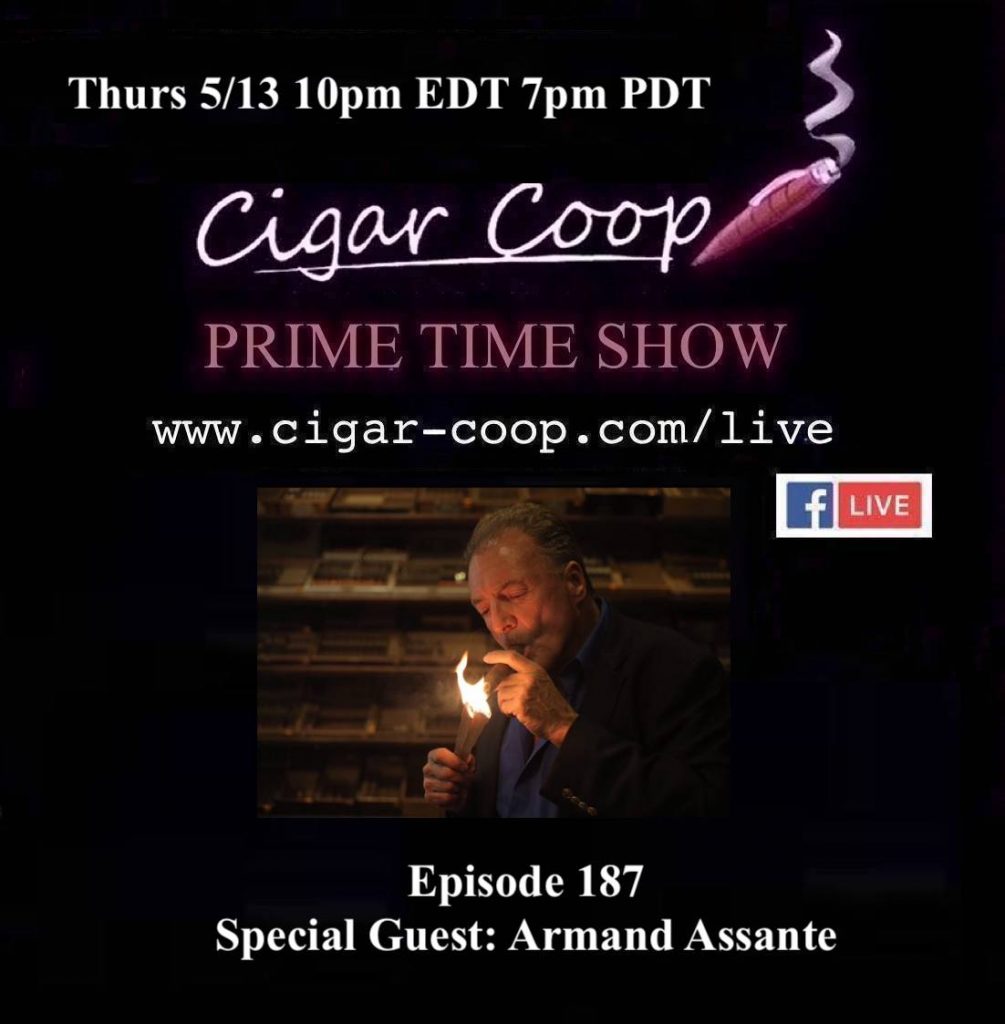 Tonight we welcome as our special guest iconic screen actor Armand Assante.
Armand's not just a fan of cigars, but has been in the cigar business. Tonight we'll chronicle Armand's journey as both a cigar enthusiast and a cigar brand owner. We'll also get some insights into his next project he is tackling in the world of cigars.
Plus, we will have our Live True, Sopranos, Deliberation, and Cattle Baron Steak segments.
Tune in live at a 10 pm Eastern/7pm Pacific. If you miss us, you can catch Prime Time at any time on Facebook, Google Play Music, iTunes, Podbean, and YouTube. The Prime Time Show – all about industry people and industry talk. Also, be sure to tune into our special Live from the TPE 21 with HBTC airing earlier in the evening at 7:30pm Eastern/4:30 Pacific.