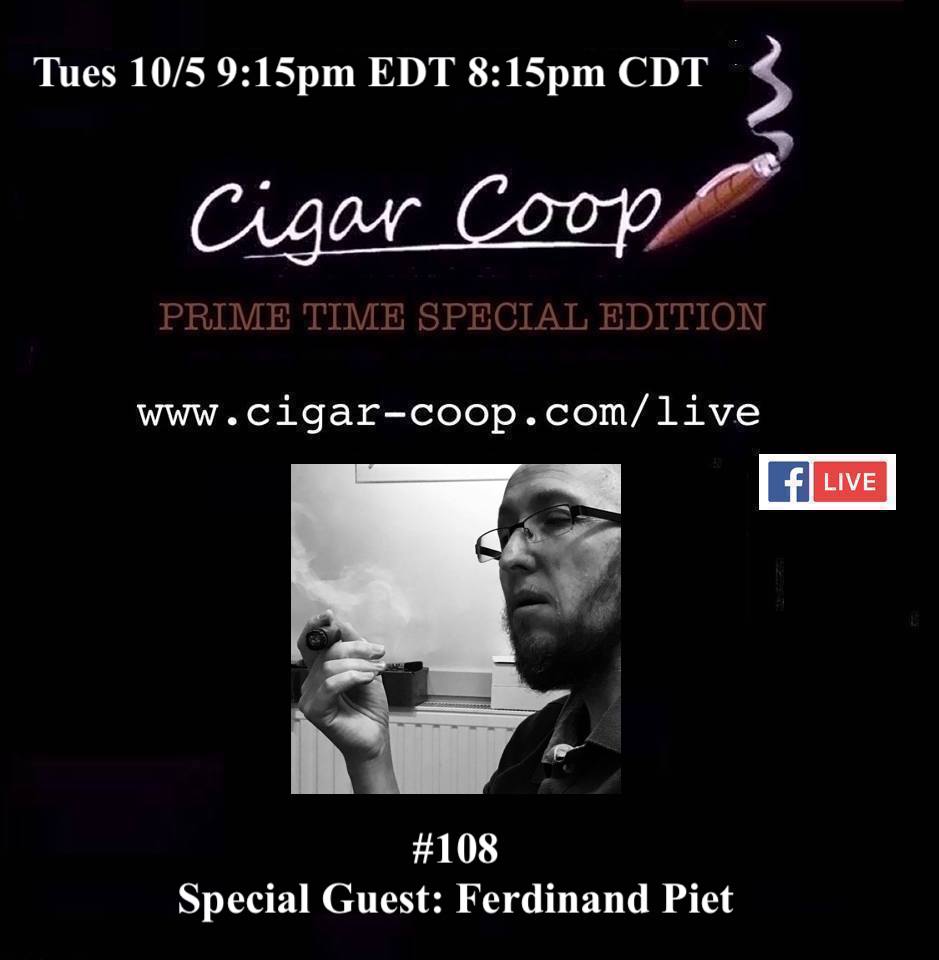 Ferdinand Piet joins us as our special guest for Special Edition #108. Recently Ferdinand was forced to shut down his website, Ministry of Cigars. We will get into the story what happened and why cigar media has virtually ignored this story.
We will also have a segment on "Belle of the Ball" vitolas (and those that should stay home from the dance). Plus, we have our One Must Go, and our Great Things are Happening Segments.
All of this on the newsmagazine show for the cigar industry – Prime Time Special Edition. Tune in on Facebook Live for the live stream – 9:15 pm EST, 8:15 pm CST. Please also bookmark our schedule to keep track on the list of upcoming shows.
Photo Credits: Cigar Coop