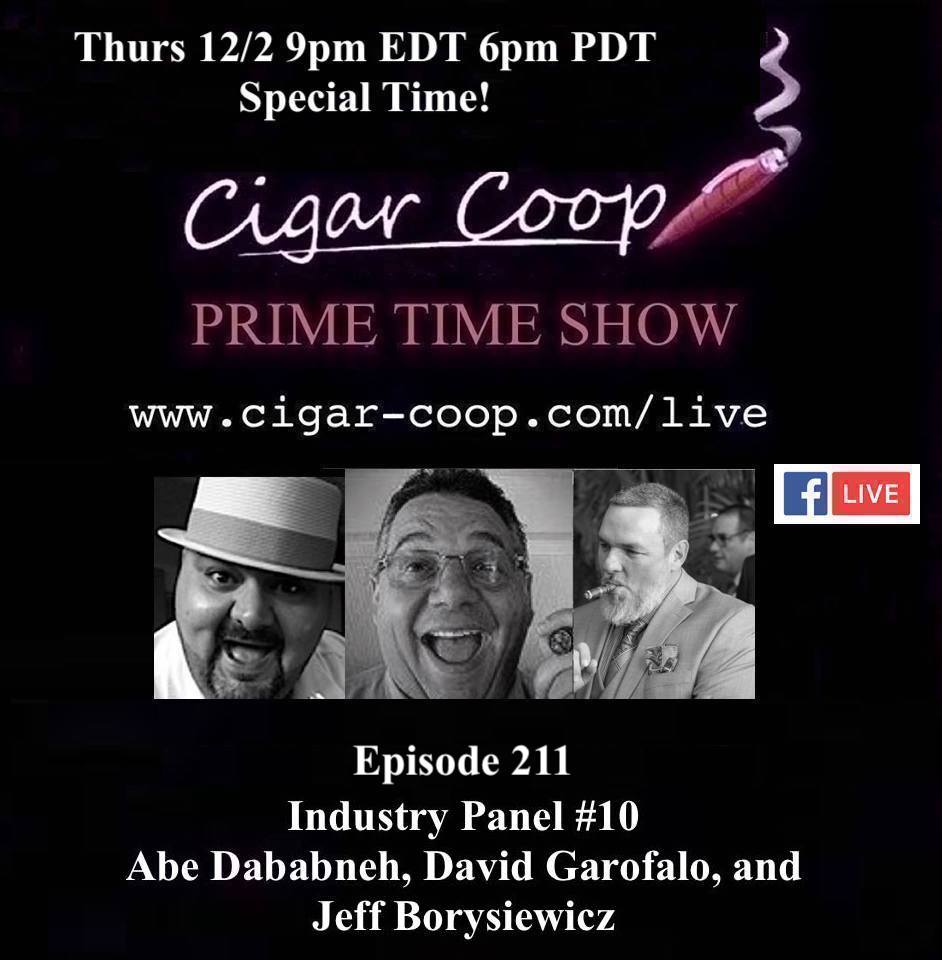 You have asked for a retailer show. On Episode 211, you are getting one like no other one before.
"Honest Abe Dababneh" of Smoke Inn, David Garofalo of Two Guys Smoke Shop, and Jeff Borysiewicz of Corona Cigar Company join us for what is Industry Panel #10.  These three gentlemen have build up three massive operations – each extending beyond your traditional retailer. We'll look at 2021 from an retailer perspective, and discuss some best practices each has implemented.
This show will be history in the making.
Tune in live at a SPECIAL 9pm Eastern/6 pm Pacific START TIME. If you miss us, you can catch Prime Time at any time on Facebook, Google Play Music, iTunes, Podbean, and YouTube. The Prime Time Show – all about industry people and industry talk