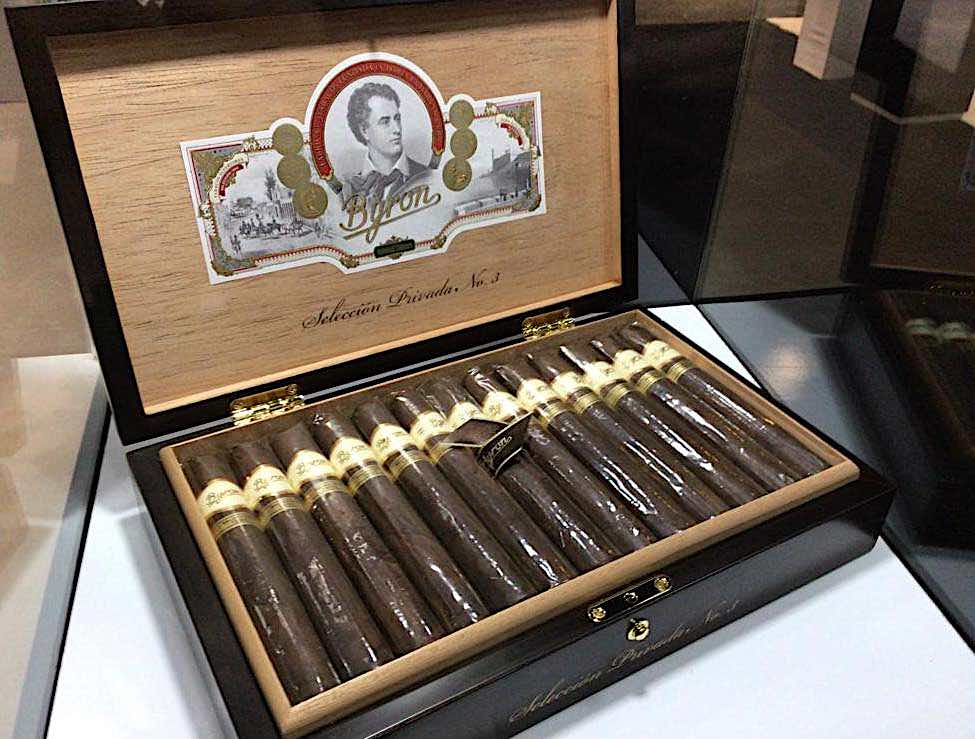 At the 2022 Premium Cigar Association (PCA) Trade Show in Las Vegas, Nevada, Selected Tobacco unveiled a fourth line under its Byron brand known as the Byron 1850.
On Prime Time Episode 234, Selected Tobacco owner Nelson Alfonso described the Byron 1850 as a bolder representation of the Byron blend.  While the details of the blend were not completely disclosed, the cigar does use an Ecuadorian wrapper and incorporates more Nicaraguan and Peruvian ligero. Oak is used in the aging room for these cigars.
The Byron 1850 will be made available in four limited production sizes. Each is presented in 25-count boxes. Total production for 2022 is limited to 200 boxes in each size.
#1: 8 x 54 (SRP $55.00)
#2 (Torpedo): 7 x 56 (SRP $50.00)
#3  6 x 52 (SRP $45.00)
#4: 5 x 50 (SRP $42.00)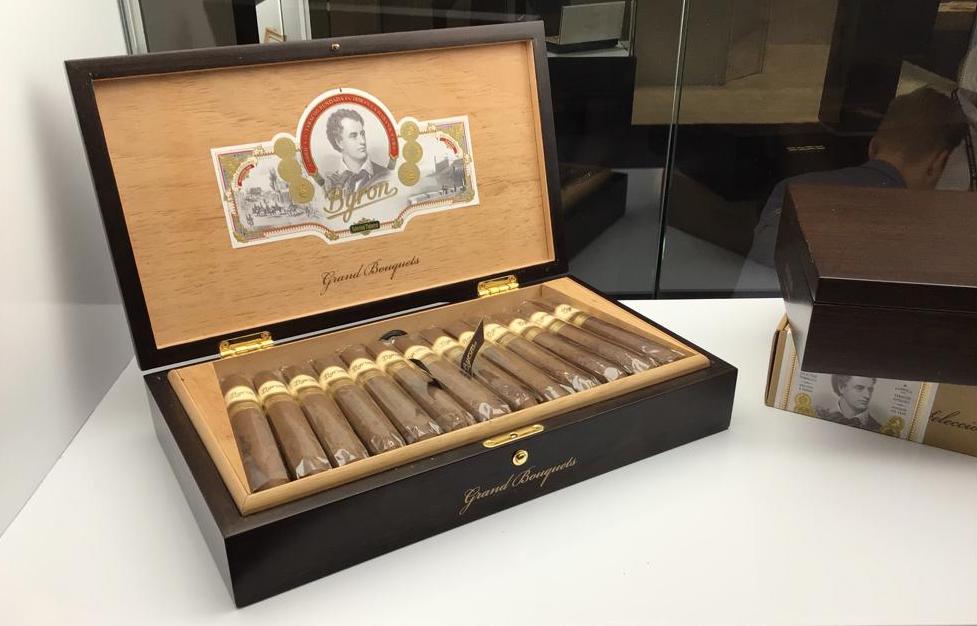 In addition, there will be two sizes that retailers can obtain for sale at special events. There will be a 150 boxes produced for 2022. These two sizes are:
Liricos (Salomon): 9 1/4 x 55 (SRP $75.00)
Grand Bouquet (Perfecto): 6 x 58 (SRP $60.00)
The Byron 1850 will ship to Selected Tobacco's top-tier retailers this Fall. Selected Tobacco is distributed by United Cigars in the U.S.