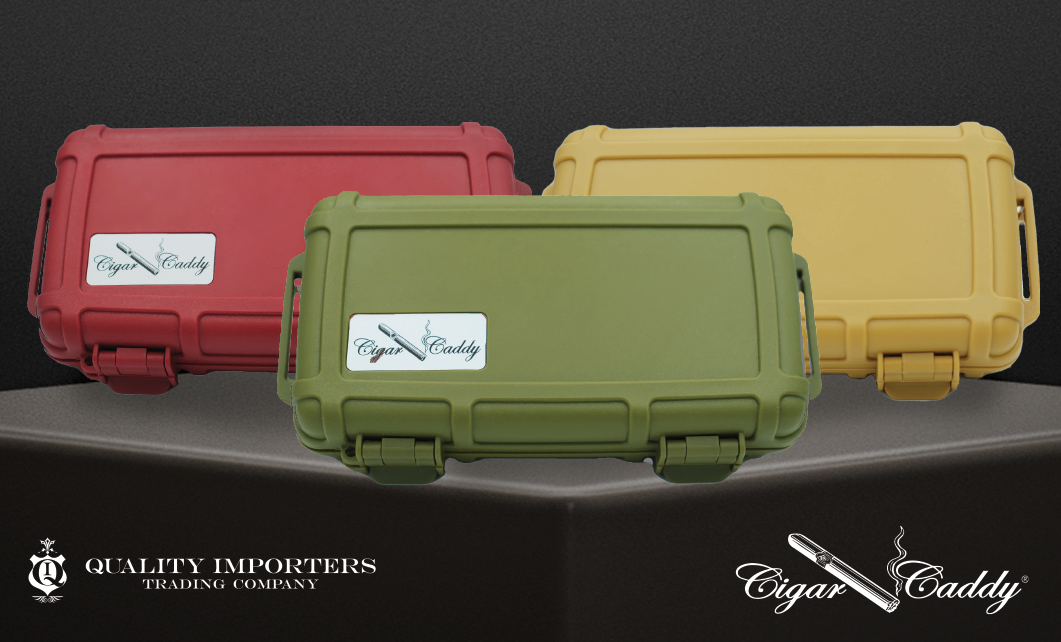 At the 2023 Total Product Expo (TPE) 2023, Quality Importers Trading Co. (QI) will introduce three new color options to its popular Cigar Caddy line of travel humidors.
The new colors that will be added to the line include: Red Clay, OD Green, and Desert Tan. These units are available for customization in QI's in-house customization studio, the Swag Bunker.
In a press release, Jimmy Miudo, Executive Vice President of Product Design for QI, commented, "These new colorways are powerful additions to the Cigar Caddy lineup, with colors specifically chosen to appeal to the cigar enthusiast. For our retail and manufacturing partners, these are perfect color options to customize through SWAG BUNKER."
TPE 2023 takes place in Las Vegas, Nevada from February 22nd through February 24, 2023. QI says the new units will be shipping in April – first to QI Qualified Program members, then the rest of the trade channels.
Photo Credit: Quality Importers Trading Co.