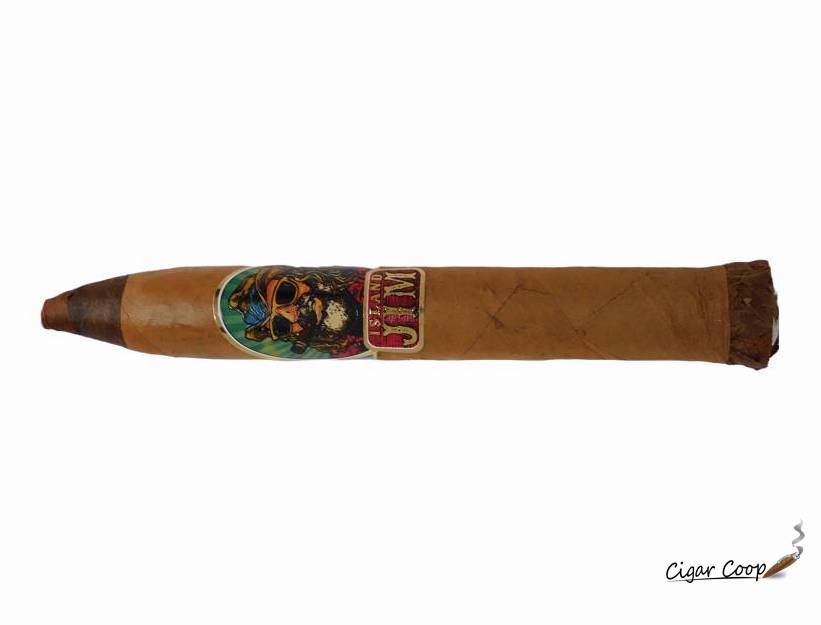 At the 2023 Total Product Expo (TPE) 2023, a new extension of Jim Robinson's Island Jim brand was showcased, the Island Jim Connecticut #2. The cigar was on display with Oscar Valladares Tobacco & Co.
As the name indicates, the Island Jim Connecticut #2 utilizes a Connecticut Shade wrapper. It joins the original Island Jim #2 and Island Jim #2 Maduro offerings. Like those other offerings, the Island Jim Connecticut #2 is a torpedo that resembles a #2 pencil and features a shagged footer. On the Connecticut #2, the cap and footer contain darker wrapper accents.
Island Jim is a brand produced by Oscar Valladares for Robinson. Valladares also produces the Leaf by Oscar series for Robinson. For many years the Robinson brands have operated separately from Oscar Valladares' brands.  On the Simply Stogies podcast, Robinson said that the process has begun to merge his operations into Oscar Valladares' operations. Robinson is still planning on saying involved, but he says "it's time for me to let Oscar run the show."
The Island Jim Connecticut #2 will have a consumer debut at Smoke Inn's The Great Smoke event on March 18th. Those who purchased virtual tickets for The Great Smoke may have already received the cigar.
Photo Credit: Cigar Coop