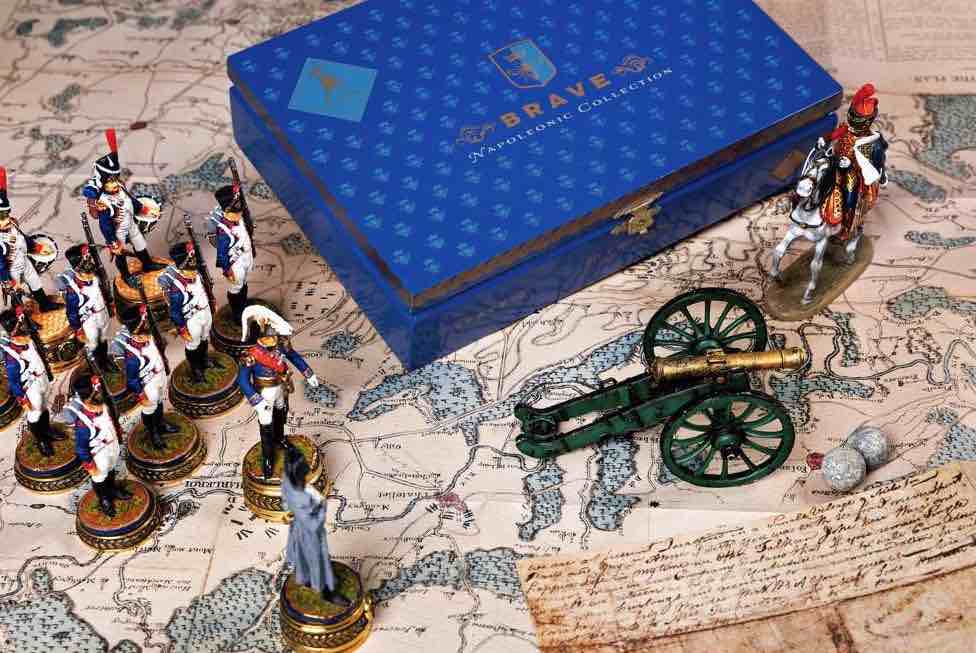 NOTE: Casdagli Cigars announced on July 4, it will be renaming the Napoleonic Collection to Brothers of the Sabre due to a potential trademark conflict. Blends and the individual cigar names Brave and Forrader remain the same. See details here for more information.
At the 2023 Premium Cigar Association (PCA) Trade Show, Casdagli Cigars will launch a new line of cigars known as the Napoleonic Collection. It's a line of cigars that not only pays homage to the generals that fought in the Napoleonic Wars but also to their love of tobacco.
This year, Casdagli will honor two generals.  The "Brave" line pays homage to France's Marshal Michel Ney (nicknamed "The Brave"). The "Forrader" line is named for Prussia's Generalfeldmarschall Gebhard Leberecht von Blücher (nicknamed "General Forwards"). Both cigars are being produced by Hendrik Kelner Jr at the KBF factory and this is the first line Kelner Jr. has produced for Casdagli Cigars since the Cabinet Selection in 2016.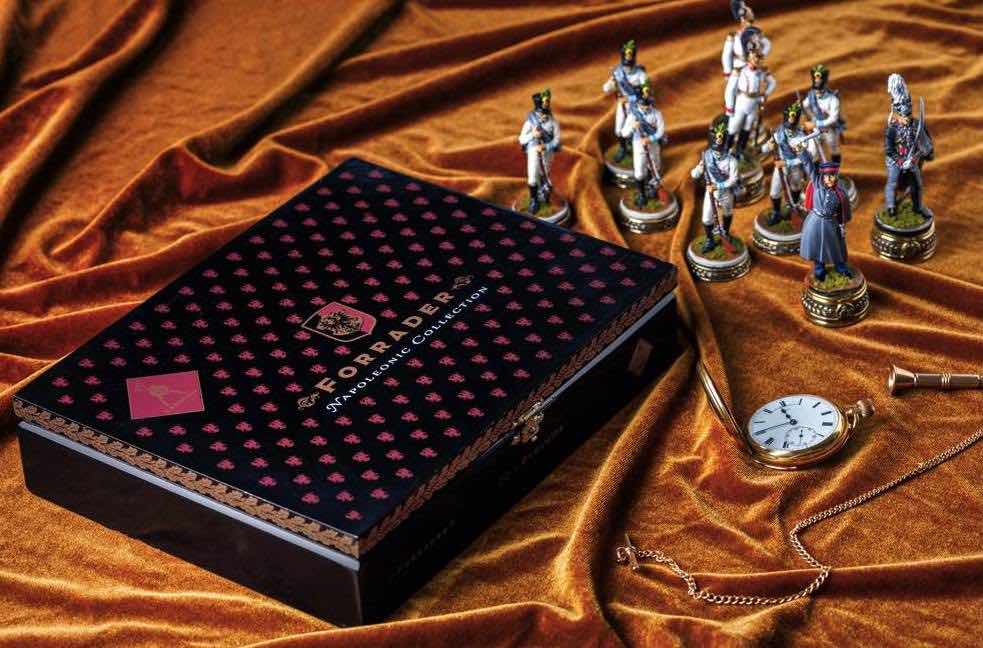 There will be eight generals that will be honored in the collection. Each year over the next four years, two new general lines will be launched. Each general will have a small line of two or-three vitolas. While generals from France and Prussia are being honored this year, other generals will be from Great Britain, Austria, and Russia.
"I have long been fascinated by the Napoleon's attempt to conquer Europe, right from my very early years at prep school at the age of 8. When I discovered that the Napoleon's Grand Armée was largely responsible for spreading cigar smoking across the continent, I set forth to honour those generals on all sides that were famous for their love of glory and tobacco," says Jeremy Casdagli, the Founder of Casdagli Cigars, in a press release.
"I needed to find generals that had an interesting anecdote about their relationship with tobacco. I am pleased that I eventually managed to find anecdotes honouring the counterparts who fought for France, Prussia, Austria, Russia and Great Britain. Some of them actually dying with tobacco in their hand. The anecdotes are presented inside the cigar boxes," added Jeremy.
The Brave line features an Ecuadorian wrapper over a Dominican binder and fillers. Meanwhile, Forrader features an Ecuadorian wrapper over a Dominican binder and a combination of fillers from the USA, Dominican Republic, and Zimbabwe. Both will come in two sizes: Robusto (4.9 x 50, $17.50 MSRP for each blend) and Piramide (6 1/2 x 53, $21.00 MSRP for each blend) – each presented in 20-count boxes.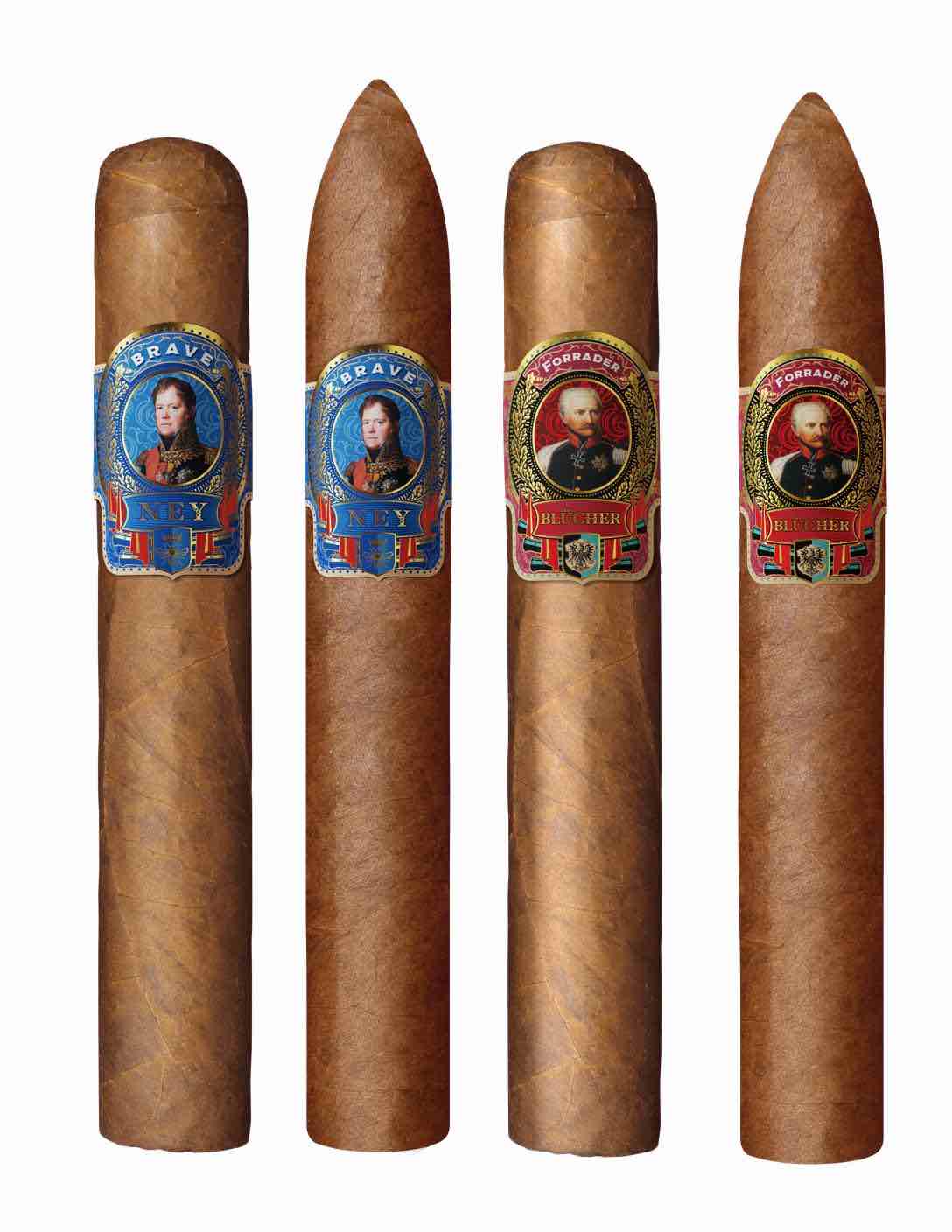 Plans are for Casdagli Cigars to offer a line of complementary thematic pocket squares through its Villa Casdagli Collection online shop.
The PCA Trade Show opens July 7, 2023, in Las Vegas, Nevada.
At a glance, here is a current look at the Casdagli Napoleonic Collection:
Brave
Wrapper: Ecuadorian
Binder: Dominican
Filler: Dominican
Country of Origin: Dominican Republic
Factory: KBF
Robusto: 4.9 x 50
Piramide: 6 1/2 x 53
Forrader
Wrapper: Ecuadorian
Binder: Dominican
Filler: Dominican, USA, Zimbabwe
Country of Origin: Dominican Republic
Factory: KBF
Robusto: 4.9 x 50
Piramide: 6 1/2 x 53
Photo Credits: Casdagli Cigars