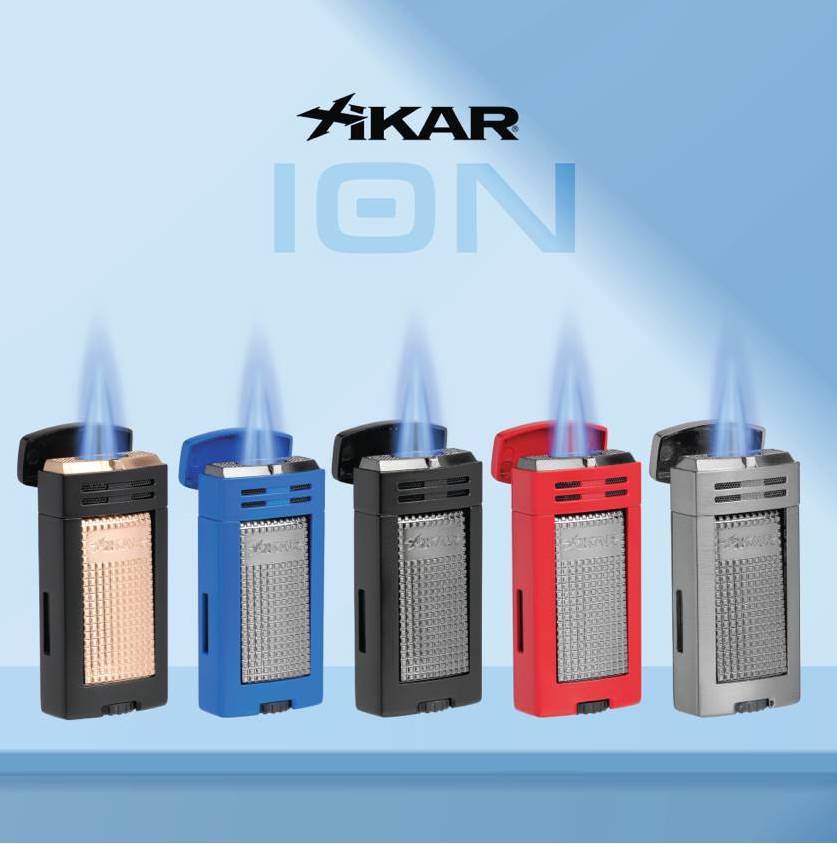 At the 2023 Premium Cigar Association Trade Show, Quality Importers Trading Company will introduce a dual-jet torch flame lighter known as the Xikar Ion.
The Xikar Ion features a large textured push-button ignition, an easy-to-use fuel adjustment wheel, and an oversized fuel tank with the capacity to light up to 80 cigars. It is also backed by Xikar's Limited Lifetime Warranty.
In a press release, Jimmy Miudo, Executive Vice President of Product Design, Sourcing, and Business Intelligence at Quality Importers Trading Company, stated, "The Xikar Ion was designed from the ground up, to be a robust and powerful lighter, that will satisfy the needs of every cigar smoker. Featuring an elegant design, the Xikar Ion provides a beautiful presentation, while not breaking the bank."
The XIKAR® Ion will be available in five color options – red, blue, silver, black, and black/rose gold. Pricing is set at $69.99 MSRP.
The 2023 PCA Trade Show opens July 7, 2023 in Las Vegas, Nevada. The Xikar Ion will begin shipping in October 2023.