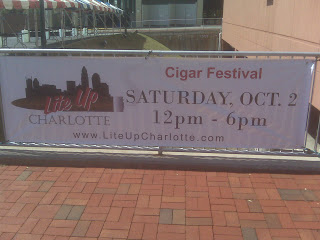 Charlotte, North Carolina joins the world of cities now having a World Class Cigar Event. Spearheaded by Outland Cigars, the first annual Lite Up Charlotte could be considered nothing short of a home run.
I'll post a recap in the next few days with some photos. For folks outside of the Carolinas, mark your calendars for the 2011 event – October 1st, 2011. Shame on you if you don't make it!
Great also meeting Rufus from Queen City Sticks – look forward to collaborating with him!