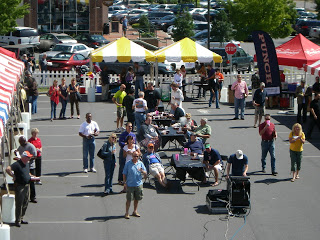 The first annual Lite Up Charlotte was held on Saturday, October, 2nd at Ballantyne Village right next to the primary sponsor, Outland Cigars. This was a benefit to the Bloom Project. Something special was truly launched on this day. Not only does Charlotte now its own true CIGAR FESTIVAL, but the cause was made worthwhile. Five orphan placements were inquired for on this day – a truly great launch for the event. For the 150 to 175 attendees who strolled a the festival on a beautiful Fall day in the Queen City, nobody was disappointed!
There were a list of vendors that easily be a part of the Who's Who of the Cigar World. This included:
Alec Bradley Cigars
Casa Magna Cigars
Drew Estate Cigars
Fonseca Cigars
Gran Habano Cigars
Gurkha Cigars
My Father Cigars
Oliva Cigars
Oliveros Cigars
Padilla Cigars
Pinar Del Rio Cigars
Punch/ General Cigars
Torano Family Cigars
And they were providing great sticks! Here is a sample of what most people walked away with!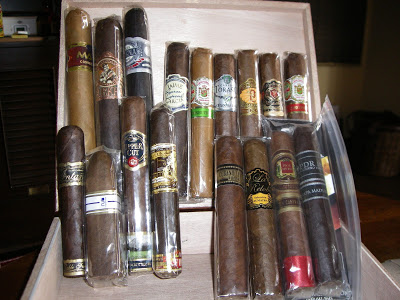 The Sticks:
Top Row (Left to Right)
Alec Bradley Maxx Connecticut , Gurkha Vintage , Casa Magna Oscuro , Jaime Garcia Reserva Especial , Gran Habano Connecticut ,Torano Exodus 1959 , Padilla Habano, Padilla Cazadores , Gran Habano Corojo No 5

Bottom Row (Left to Right)
Joya de NIcaragua Dark Antano , Nub Cameroon, Punch Upper Cut, King Havano Maduro Fuerte, Fonseca Cubano Limitado, My Father La Reloba Sumatra ,Pinar del Rio Habano Sun Grown , PDR 1857 Capa Maduro
Every attendee got a free humidor to put their sticks in!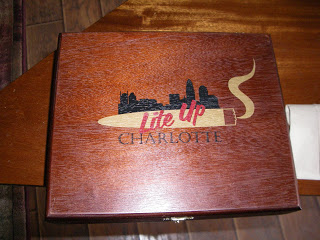 There was great local food provided by Villa Antonio, Extreme Pita, Newk's, and Kilwins (nobody went hungry). There was beer tasting of Stella Artois, Landshark, and Shock Top (A Cigar Coop favorite). Local shop, D'Vine Wine Cafe provided wine tasting. Finally Cigar Rights of America was on-hand protecting our rights!!
Special guests included Rafael Nodal of Oliveros and Abraham Flores of Pinar Del Rio Cigars. One of the coolest things though was to see all of the Cigar Manufacturers talking to each other throughout the event!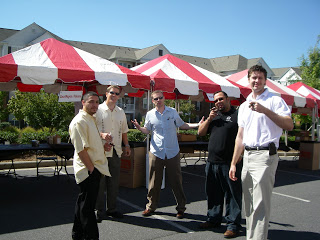 Pinar Del Rio, Casa Magna, and My Father Cigars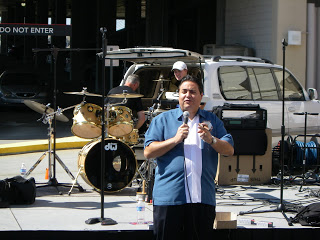 Rafael Nodal of Oliveros talks to the crowd.
Yes Outland Cigars has developed something special. The great news is they are planning it again in 2011. Save the date – October 1, 2011. The countdown begins!