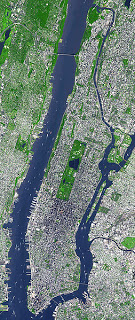 We all know that the State of New York has probably become one of the least friendly places for cigar enthusiasts. On top of an Outdoor Smoking Ban being rammed through the New York City Council, last year an insane tax increase was passed on cigars – 75% on the wholesale price. The Pleasure Police think this is great – a tax increase can help raise money and perhaps get people to quit using tobacco. This is far from the truth. This has been a devastating to many brick and mortar retailers as they their customers look out of state to purchase cigars and other tobacco products.
I got some communication from the CRA that was issued to its members. The good news is there is a RESPONSE to this ridiculous tax increase. This response has a $1.00 tax cap on cigars. This is great news for cigar enthusiasts. IT IS VERY IMPORTANT YOU CONTACT YOUR LEGISLATORS IN NEW YORK ON THIS ONE.
The bill is being sponsored by Assemblywoman Michelle Shimel and Assemblyman Michael DenDekker (House Bill A 1093) , and Senators Martin Golden and Tom Libous (Senate Bill SB 3410) .