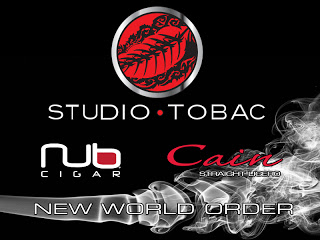 The first release of the post-Sam Leccia era at Oliva Cigars is coming. If you have been following Studio Tobac, you know that the Cain Daytona is the next cigar in the Oliva pipeline about to be released.
As per the Studio Tobac web-site, the Cain Daytona is: The CAIN DAYTONA is a medium bodied offering blended using only Jalapa Ligeros. Jalapa Valley is Nicaraguas northern most tobacco area. It is well known for producing the country's most medium and smooth fillers. CAIN DAYTONA takes its flavor profile from this distinct area. The DAYTONA offers a solid medium taste with an abundance of natural smoothness. The result, a creamy cigar with true Nicaraguan taste.
The cigar will feature a Habano wrapper and also contain ligero fillers. It's not rocket science here, this is definitely going to be a more mainstream offering around the Cain line which has been pretty much up until this point, built around some pretty strong cigars.
The blend is as follows:
Wrapper: Nicaraguan Habano
Binder: Nicaraguan
Filler: Nicaraguan
The cigar will be available in five sizes sold in boxes of 24:
Corona: 6 x 46
Double Toro: 6 x 60
No. 4: 5 x 43
Robusto: 5 x 50
Torpedo: 6 x 54
The release date appears to be close (Update – apparently shipments have begun to retailers!). Cigar.com is even taking orders at this time (and that link contains a photo). From the pricing, this will be a value-priced cigar. Stay tuned for more information.
Update: Click here for my review.